Please E-mail suggested additions, comments and/or corrections to Kent@MoreLaw.Com.
Help support the publication of case reports on MoreLaw
Date: 04-20-2017
Case Style:
United States of America v. Michael Lane Prevette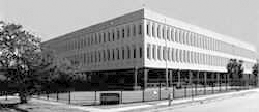 Federal Courthouse - Florence, South Carolina
Case Number: 4:15-cr-00868-RBH
Judge: R. Bryan Harwell
Court: United States District Court for the District of South Carolina (Florence County)
Plaintiff's Attorney: John C. Potterfield and Anne Hunter Young
Defendant's Attorney: William F Nettles, IV - FPD
Description: Florence, SC - Greensboro Man Sentenced on Mortgage Fraud

Michael Lane Prevette, of Greensboro, North Carolina, was sentenced to 42 months imprisonment in federal court. In October of 2016, Prevette pled guilty to count one of an indictment, which charged Conspiracy to Commit Application Fraud, in violation of Title 18, United States Code, Section 371. After Prevette completes the term of imprisonment, he will be on federal supervised release for 3 years and has been ordered to pay $886,749.02 in restitution. United States District Judge R. Bryan Harwell of Florence imposed the sentence.

Prevette was involved in a scheme in which mortgage lenders were misled when members of the conspiracy caused fraudulent loan packages to be submitted to the lenders. These packages included inflated real estate appraisals which were prepared at Prevette's direction. These properties were located in the Myrtle Beach area.

The case was investigated by the FBI.
Outcome: Defendant was sentenced to 42 months imprisonment in federal court.
Plaintiff's Experts:
Defendant's Experts:
Comments: