Please E-mail suggested additions, comments and/or corrections to Kent@MoreLaw.Com.
Help support the publication of case reports on MoreLaw
Date: 08-11-2017
Case Style:
State of Minnesota v. Anastacio Lemus Lopez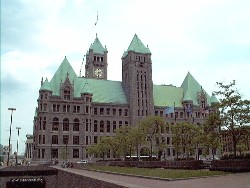 Hennepin County Courthouse - Minneapolis, Minnesota
Case Number:
Judge: Not Available
Court: District Cournty, Hennepin County, Minnesota
Plaintiff's Attorney: Not available
Defendant's Attorney: Michael Nadimi
Description: Minneapolis, MN - Jury Finds Man Involved In Police Encounter Not Guilty

The States of Minnesota charged Anastacio Lemus Lopez, age 55, with resisting arrest and assault and battery on a police officer as a result of an encounter at Vikings stadium on December 1, 2016. Lopez, who lives in Texas and is a Dallas Cowboys fan traveled to Minnesota to his team play. He became intoxicated and got into a fight and then he resisted the actions of officers Russell Cragin and Anthony Rodin. The officers claimed that Lopez began to fight the, grabbed onto one of their duty belts and attempted to grab a Taser. A video of the encounter showed the officers tasering, kicking and punching Lopez.

Lopez claimed that the officers violated his civil rights and filed a civil rights claim in the United States District Court for the District of Minnesota.


Outcome: Defendant was found not guilty on the state felony charges.
Plaintiff's Experts:
Defendant's Experts:
Comments: