Texas Circumstantial Evidence Law
Shawntrell Dawkins v. The State of Texas
In late 2007, Sherrie Harris signed a power of attorney granting Shawntrell Dawkins the
ability to act as legal guardian for Harris' two children: Milayna, a two-year-old girl, and J.H., a
four-year-old boy.1 Harris had befriended and become close to Appellant and her husband Nakia
while the three were stationed at a United States Army post in Germany, even going so far as to
... More...

$0 (10-19-2016 - TX)


Gary Landers v. The State of Texas
Richard Benovic was married to Ana Benovic, and they had two children. In December
2009, Appellant responded to Ana's posting on an online dating website. Appellant and Ana
began communicating by email and phone, and before meeting in person, discussed the possibility
of Ana moving in with Appellant. Ana informed Appellant that Richard had physically abused
her.
Ultimat... More...

$0 (10-19-2016 - TX)


Eduardo Salas Rael v. The State of Texas
Officer Mason Lawrence with the Fort Worth Police Department received information from an informant named "Jason" that someone named Eduardo Sandoval was leaving an Italian
restaurant and would be selling drugs "at different locations up and down" Camp Bowie
Boulevard. Lawrence was on patrol in the area and he observed a small gray Acura travelling
eastbound on Camp Bowie Boulevard... More...

$0 (10-19-2016 - TX)


Shane Thomas Dowdy a/k/a Shane T. Dowdy v. The State of Texas
Complainant Shelly Rexrode is Appellant's half-sister. She and Appellant had the same
mother, Linda Munro, who passed away in 2014. Before their mother's death, Appellant lived
with Munro, but he moved out of Munro's house when Rexrode moved back into their mother's
house in 2012. Following their mother's death, Rexrode retained possession of the house and
... More...

$0 (10-19-2016 - TX)


United States of America v. Jeffrey Eugene Rose, Sr., Pamela Annette Rose and Frankie Lee Sanders
Houston, TX - CEO, CFO and VP Convicted in Nationwide Worker's Compensation Fraud Scheme

Several officials with Team Work Ready (TWR) have been convicted of conspiracy, health care fraud, wire fraud and money laundering, announced U.S. Attorney Kenneth Magidson. TWR had clinics in five states including Federal Work Ready in Houston, Alamo Work Ready in San Antonio and Bayou Work Ready in ... More...

$0 (10-18-2016 - TX)


Roberto Silvas v. The State of Texas
The charges against Appellant arose from his contact with J.E. when she was eleven years
old. Appellant and J.E.'s mother met at a bar where Appellant played in a band. They dated, and
Appellant later met her children, including J.E. Eventually, they all came to live together in
Appellant's apartment. At one point, Appellant made the family move out of his apartment after a
... More...

$0 (10-18-2016 - TX)


Lightsey Nathan Saul, Jr. v. The State of Texas
On Tuesday, March 1, 1988, at about 10:45 p.m., Joseph Wayne Daggett left his
girlfriend Sheridan Porter's house to go back to his own home on the Slaughter Ranch outside of
Fort Stockton, Texas. He told Porter that he had planned to travel to a Chevrolet dealership in
Odessa the next day to have repairs made to his new truck. At trial, Porter, who divorced
Appellant in 1987,... More...

$0 (10-18-2016 - TX)


United States of America v. Samuel Velasco Gurrola
El Paso, TX - Federal Jury Convicts El Paso Man in Connection with Murder-For-Hire Plot

Samuel Velasco Gurrola, age 41, faces mandatory life in federal prison after a jury convicted him of his role in a murder-for-hire plot.

Jurors convicted Gurrola of three counts of conspiracy to commit murder in a foreign country and four counts of conspiracy to cause foreign travel for murde... More...

$0 (10-17-2016 - TX)


Seth Roberts v. The State of Texas
On September 2, 2014, a white male entered a local Subway restaurant, entered
and exited the bathroom, approached the sales-counter, drew a handgun, pointed the
weapon at the cashier, and demanded money. The cashier (Williams) opened the
register, turned around, moved-away slightly, and watched the individual via the
reflection off a glass door behind the counter. The individu... More...

$0 (10-13-2016 - TX)


Elvis Elvis Ramirez-Tamayo v. The State of Texas
A logical reasoning sequence based upon some "training and experience" —
because drug traffickers have been seen breathing, then breathing is an indicia of drug
trafficking. Because they normally have two hands, then having two hands is an indicia
of drug smuggling. Silly — maybe, but one can wonder if that is the direction we are
heading. Whether it be driving a clean vehic... More...

$0 (10-13-2016 - TX)


George Brandon Chambers v. The State of Texas
George Brandon Chambers stands convicted by a jury of indecency by contact with six
year-old Abby,1 in McLennan County,2 sentenced to thirty years' imprisonment after pleading true
to the State's enhancement allegation, and ordered to pay a $10,000.00 fine.3 On appeal, in a
single point of error, Chambers argues that, since his victim was too young to have developed adult
breas... More...

$0 (10-12-2016 - TX)


Larry Joe Jones v. The State of Texas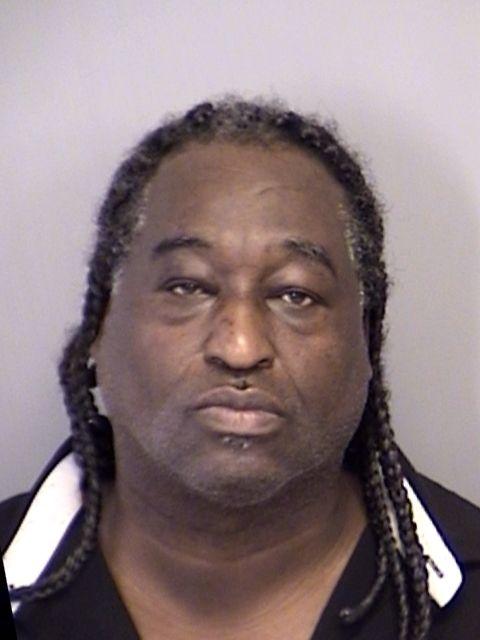 After Larry Joe Jones' extremely brief flight from Texas Department of Public Safety
Trooper Kurt Kelm, in his motor vehicle in Brazos County,1 Jones' vehicle violently collided with
another vehicle occupied by Britt and Shara Watson and the Watsons' two-year-old child. Later,
after a brief jury trial, Jones was convicted of evading arrest with a vehicle, the offense was
enhan... More...

$0 (10-12-2016 - TX)


David Oscar Andrade v. The State of Texas
David Oscar Andrade pled guilty to driving while intoxicated, third or more,1 pursuant to
a plea agreement. In accordance with the sentencing recommendations included in the plea
agreement, the trial court sentenced Andrade on May 16, 2007, to ten years' incarceration,
suspended that sentence, and placed Andrade on ten years' community supervision. Subsequently,
in November 2... More...

$0 (10-12-2016 - TX)


Earnest E. Starnes III v. The State of Texas
Amber Starnes, the complainant, was appellant's wife at the time of the assault. At trial,
Amber testified she and appellant had a "verbally abusive relationship" and were not happy in
their relationship. On the evening before the assault, Amber and appellant went to a bar in
DeSoto and had several drinks. When they returned home, Amber went to bed and appellant fell
asleep ... More...

$0 (10-12-2016 - TX)


Selvin Nelson Lopez v. The State of Texas
Mark Wolfe, the owner and broker of record for Re/Max DFW Associate Realtors,
testified appellant started working for the company as a bookkeeper on May 20, 2004. His
position provided him with access to certain bank accounts and the ability to write and deposit


–2–
checks. Specifically, appellant handled all the checks that came in from agents for office
exp... More...

$0 (10-12-2016 - TX)


Jay Michael Ellis v. The State of Texas
Appellant was charged by information with committing the offense of "Failure to ID—
False or Fictitious Info" under Texas Penal Code § 38.02 (b). Prior to trial, he filed a written
motion to suppress, and the court held a hearing on the motion. The State stipulated that
appellant had standing to raise this issue and that appellant's arrest was made without a warrant.

<... More...

$0 (10-12-2016 - TX)


Alexander Lee Grubbs v. The State of Texas
The trial court did not hold a hearing on appellant's motion to suppress. Before the trial
began, the judge noted the pending motion and stated that the motion presented "a factual issue
and must be determined by the trier of fact, and so these issues will be presented to the jury. The
Court will not rule on the motion to suppress."
Two police officers testified at trial tha... More...

$0 (10-12-2016 - TX)


Harold Quinntin Pratt, Jr. v. The State of Texas
Harold Quinntin Pratt, Jr. entered an open plea of guilty to aggravated robbery. The trial
court found appellant guilty and assessed punishment, enhanced by a prior felony conviction, at
eighteen years in prison. In one issue, appellant challenges the trial court's use of an
arrest/booking record to prove the identity prong of the enhancement allegation. We affirm.
Asmerom ... More...

$0 (10-12-2016 - TX)


Jason Demall Buard v. The State of Texas
Buard and the complainant's mother are siblings. Buard and his partner, "Aunt Tasha,"1
lived in Tyler, Texas, and visited his sister's home most weekends. Buard and Aunt Tasha slept
in the complainant's bedroom while she slept with her mother.
The complainant, J.L., testified that during one of Buard's and Aunt Tasha's overnight
visits, J.L. and Buard were in J.L.'s bedro... More...

$0 (10-12-2016 - TX)


Simon Gonzalez v. The State of Texas
In a single proceeding held on October 12, 2015, appellant entered a guilty plea in this
aggravated robbery case and a burglary of a habitation case in trial court cause number F15
75789. He also entered pleas of true to the State's motions to proceed with an adjudication of
guilt in trial court cause numbers F13-12514 and F13-12515. The trial court found appellant
guilty in ... More...

$0 (10-12-2016 - TX)


Olatunde Antonio Adepegba v. The State of Texas
On January 25, 2015, Adepegba was involved in an altercation with Jeffrey Davidson in a
restaurant, and was subsequently indicted for aggravated assault with a deadly weapon.
Although there are no orders in the clerk's record regarding the proceedings relating to
Adepegba's competency to stand trial, the trial court's docket sheet indicates it signed a "Mental
Competency Order... More...

$0 (10-12-2016 - TX)


IDA ENGINEERING, INC V. PBK ARCHITECTS, INC
In 2008, PBK and IDA entered into two contracts for IDA to perform engineering-design
and construction-administration services on a building for the Waco Independent School District.
The contracts were in the form of letter agreements on IDA's letterhead addressed to PBK. The
contracts set forth the total fee that would be charged for the services ($840,000 on one contract
an... More...

$0 (10-12-2016 - TX)


Henry S. Miller Commerial Company v. Newsom, Terry & Newsom, LLP, et al.
HSM and its former employee Steven Defterios were sued by a group of commercial
property owners for fraud relating to several unsuccessful real estate deals (the "Underlying
Lawsuit"). James Flaven, the prospective buyer put forward by HSM and Defterios, held
himself out as the beneficiary of a large trust fund. In fact, Flaven was a truck driver with no
trust fund, and none ... More...

$0 (10-04-2016 - TX)


Jose Antonio Perez v. The State of Texas
In 2012, appellant was charged under an indictment that alleged he did:
unlawfully then and there intentionally and knowingly cause the contact and penetration of the female sexual organ of [A.P.], a child, who was not then the spouse of defendant, by an object, to-wit: the sexual organ of said defendant, and, at the time of the offense, the child was younger than 14 years of age.

... More...

$0 (10-04-2016 - TX)


Varel International Industries, L.P., et al. v. PetroDrillBits International, Inc.
V.
All facts are stated as of the time of trial. Varel International and Varel Europe
manufacture oilfield and mining drill bit products. James Nixon is the "president and CEO" of
Varel International, which has its "corporate headquarters" in Carrolton, Texas. In August 2006,
PetroDrillBits and Varel International entered into a Sales Technical Service Representation
Agreement ... More...

$0 (10-04-2016 - TX)


Timothy O'Reilly v. The State of Texas
The City notified appellant on August 19, 2014, that the conditions of his residence in
Richardson failed to comply with City ordinances. Specifically, appellant was notified that the
accumulation of trash, debris, lumber, and other items on his property violated the nuisance
ordinance, and that the outside storage of furniture, boxes, containers, and other materials
violated ... More...

$0 (10-04-2016 - TX)


Texas Instruments, Inc. v. Alessandro Udell
TI and Volt executed a contract for Volt to furnish personnel with specific work
qualifications and skills as requested by TI from time-to-time. Udell was hired by Volt and
assigned to work at TI.
Udell worked as a manufacturing specialist in a TI facility that was involved in the
manufacture of semiconductors. Keith Davis, the TI supervisor for Udell, other Volt contractors,... More...

$0 (10-04-2016 - TX)


Priscilla Diane Long v. The State of Texas
In her issue, appellant contends the trial court erred by denying her pretrial motion to
suppress because the officers' actions were not reasonable under the emergency doctrine
exception to the warrant requirement.
The evidence presented at the suppression hearing showed that Priscilla Diane Long and
her husband, Dave, rented a home from Barbara Schneider, a real estate broke... More...

$0 (10-04-2016 - TX)


Johnny Lee Chapin v. The State of Texas
Johnny Lee Chapin was married to Louise Chapin. At trial, Louise testified that they
were separated and she lived with her mother. Louise was four months pregnant. Even though
she and appellant were separated, Louise asked him to go to a doctor's appointment with her
because the doctor was going to give her test results on whether she had ovarian cancer. Steven,
their seven... More...

$0 (10-04-2016 - TX)


Christopher James Holder v. The State of Texas
On the evening of Sunday, November 11, 2012, the Plano Police Department responded
to a call about a possible burglary at 3121 Royal Oaks Drive, Plano, Texas, where they found
fifty-year-old Billy Tanner deceased in his home. He had sustained blunt force trauma to the
head and multiple stab wounds.
In the summer of 2012, Billy Tanner's step-daughter, Casey James, her two child... More...

$0 (10-04-2016 - TX)


TXU Portfolio Management Company, L.P. N/K/A Luninant Energy Company, L.L.C. v. FPL Energy, LLC; FPL Energy Pecos Wind I, LP; FPL Energy Pecos Wind II, Et AlL
A detailed recital of this case's factual and procedural background is provided in our
prior opinion. See TXU Portfolio Mgmt. Co., L.P. v. FPL Energy, LLC, 328 S.W.3d 580, 581–85
(Tex. App.—Dallas 2010), aff'd in part, rev'd in part, 426 S.W.3d 59 (Tex. 2014). Here, we
limit our discussion to the matters needed to resolve the issues before us.
TXUPM sued the Wind Farms allegi... More...

$3075000 (10-03-2016 - TX)


Robert Alex v. The State of Texas
Handy was shot and "pistol-whipped" to death by two masked gunmen in the parking lot
of a convenience store. Video footage from the store's surveillance camera showed the gunmen
behind a nearby shed covering their faces moments before approaching Handy. One of the
gunmen wore red athletic shorts and the other gunman wore blue athletic shorts with a white
stripe on the side. ... More...

$0 (10-03-2016 - TX)


Derryck Jerod James v. The State of Texas
Seventy-seven-year-old Jeany Turner was robbed at gunpoint as she returned home on
the evening of April 28, 2013. According to Turner, she had gotten out of her car when a man
with a gun walked around the corner of her carport, pointed the gun at her, and demanded her
1 The Hon. Martin Richter, Justice, Court of Appeals, Fifth Distri... More...

$0 (10-03-2016 - TX)


Juan Carlos Flores v. Chasco, Inc. a/k/a Chasco Interiors, Inc., et al.
In July 2008, Flores was installing an HVAC system in a warehouse. He and a co-worker
were working together to install duct work inside the building. Flores was seriously injured
–2–
when a scissor lift he was using fell over while extended. Flores sued appellees and others
involved in the construction project.
Alcatel USA Sourcing, Inc. had hired appellee ICI as the ... More...

$0 (10-03-2016 - TX)


Collin Robert Zacny v. The State of Texas
On November 17, 2014, Jared Beesley discovered that someone had broken into his
vehicle. The glove box was open and things were in disarray. A .22 caliber Beretta handgun and
two cans of ammunition were missing.
Appellant was apprehended two days later when the police were responding to a call
about another car break-in at 1:00 a.m. Appellant was in a nearby park, and ran ... More...

$0 (10-03-2016 - TX)


The State of Texas v. Sarah Beth Keller
On January 12, 2013, at approximately 3:00 p.m., Keller was involved in a collision with
another vehicle at a busy intersection in Frisco. Prior to the collision, a motorist traveling behind
Keller called 911 to report that she was driving erratically. That same motorist recorded her
erratic driving and the collision on his cell phone.
The Frisco police department dispatche... More...

$0 (10-03-2016 - TX)


Adrian Roosevelt McDaniel v. The State of Texas
Dallas police officers were dispatched to a Dallas apartment complex to investigate an
allegation that appellant had assaulted an upstairs neighbor. The officers knocked on the door of
the first-floor apartment where they believed appellant was located. Appellant refused to open
the door. After obtaining a warrant, the officers entered the apartment, arrested appellant, and
... More...

$0 (10-03-2016 - TX)


E.F. Johnson Company v. Infinity Global Technology f/k/a Infinity Gear and Technology, LLC, et al.
Kirmuss operated an electronics business that specialized in radio-related products. In
2007, at a trade show in Hong Kong, he discovered a speaker microphone with a built-in global
positioning system (the GPS-Mic), manufactured by Wintectronics (Wintec). Kirmuss believed
the GPS-Mic could transform communications for first responders and military units, so he
arranged to mee... More...

$0 (10-03-2016 - TX)


Ace Cash Express, Inc. v. Courtney Cox
Cox was employed by ACE as a "Center Manager." As part of her "new-hire
paperwork," Cox signed an arbitration agreement dated February 7, 2012.1 The agreement stated
in a footnote that "[t]his Arbitration Agreement is effective December 1, 2011, and it replaces or
modifies, as applicable, any previous dispute resolution agreements or arbitration agreements in
effect prior to De... More...

$0 (10-02-2016 - TX)


Clezel Montague Mughni v. The State of Texas
On the morning of June 2, 2014, Dallas Fire Rescue was dispatched on an unresponsive
child call to a Dallas apartment complex. When officers arrived, they found fifteen-month-old
Marquis Johnson lying on a floor. He was pale and cool to the touch and did not have a
heartbeat. Officers began CPR. Officer David Lindsey noticed an obvious injury to Marquis'
right eye, an "inor... More...

$0 (10-02-2016 - TX)