Texas Circumstantial Evidence Law
State of New Mexico v. Shane Foster and Renee Foster
Valencia County Courthouse - Los Lunas, New Mexco
Los Lunas - Jury Convicts Two On Murder Charges

The State of New Mexico charged Shane Foster and Reneee Foster with first-degree murder for killing Casimirio Ramirez, age 30 in January of 2016.

The defendants were also charged with tampering with evidence and conspiracy to tamper with evidence.... More...

$0 (05-27-2017 - TX)


United States of America v. Galdino Jose Ruiz-Hernandez
Brownsville, TX - Alien Smugglers Get Hefty Sentences for Smuggling Venture that Led to Death

A 38-year-old undocumented alien from Oaxaca, Mexico, who had been living in Brownsville has been ordered to prison on immigration charges that led to a death of a woman, announced Acting U.S. Attorney Abe Martinez. A Brownsville federal jury convicted Galdino Jose Ruiz-Hernandez Jan. 11, 2017, a... More...

$0 (05-22-2017 - TX)


United States of America v. Marquis Konrad Streaty
Dallas, TX - Arlington Man Convicted for the Attempted Enticement of a Minor

Following a three-day jury trial before U.S. District Judge Reed C. O'Connor, a federal jury has convicted Marquis Konrad Streaty, 32, of Arlington, Texas, of the attempted enticement of an individual Streaty believed to be a 13-year-old female.

Streaty was convicted on one count of enticement of a child... More...

$0 (05-25-2017 - TX)


United States of America v. Riaz Mazcuri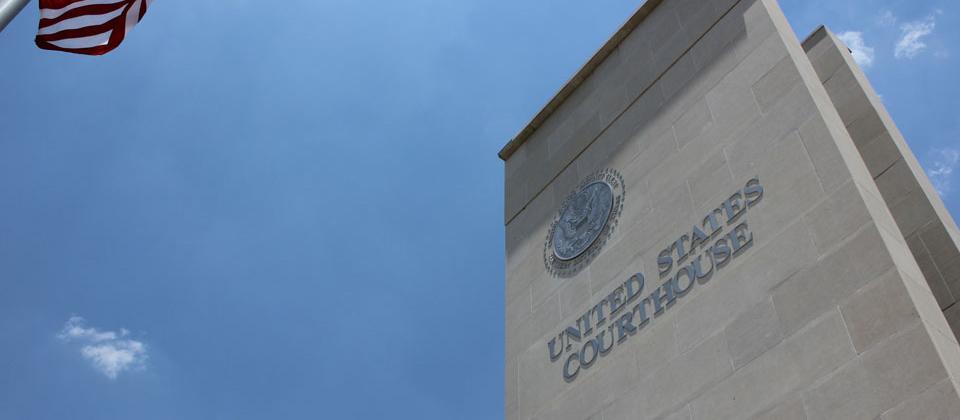 United State District Court for the Southern District of Texas - Houston
Houston, TX - Houston-Area Psychiatrist Convicted of Health Care Fraud for Role in $158 Million Medicare Fraud Scheme

A federal jury convicted a Houston-area psychiatrist today for his role in a $158 million Medicare fraud scheme.  

After a five-day trial, Riaz Mazcuri, 65, of Harris County, Texas, was convicted of one count of conspiracy to commit health care fraud... More...

$0 (05-24-2017 - TX)


Elma Garza Gonzalez v. Norma Garza Martinez, Ricardo Garza Gonzalez, Albino Garza Gonzalez, Hugo Garza Gonzalez, Danny Garza Gonzalez, Yesenia Quijana, Julio Cesar Garza Gonzalez and Raul Garza
Appellant Elma Garza Gonzalez was sued by her eight siblings for fraud, breach of fiduciary duty, and conversion in connection with the disposition of their
2
late father's assets. The trial court granted summary judgment against Elma,
awarding damages to her siblings and declaring void a gift of real property.
On appeal, Elma raises two issues, arguing that the court lacked subjec... More...

$0 (05-23-2017 - TX)


Joan Johnson, Kaleta Johnson, Seth Johnson and Wirt Blaffer v. Michael Phillips, Spindle Top Publishing, and Phillips Akers Womac, P.C.
After siblings Kaleta and Seth Johnson sued Dinesh Shah for Shah's protracted abuse of their family, Michael Phillips, a Houston attorney, defended Shah against the allegations in a 2008 civil trial. Phillips later published a book,
titled "Monster in River Oaks," about the events giving rise to the suit. According to its prologue, the book tells the "story of a predatory monster that set out ... More...

$0 (05-23-2017 - TX)


Derek Thomas Baldit v. The State of Texas
Court of Appeals First District
In January 2015, Laurita Elvir, the complainant, and appellant had been dating
for approximately two years, and they were engaged. Elvir and her daughter, D.G.,
who was five years old at the time, lived with appellant in a house in Katy, Texas.
On January 27, 2015, Elvir and appellant began arguing while he was getting
dressed in an upstairs bedroom. Appellant walked downstai... More...

$0 (05-21-2017 - TX)


Erik Catorce Madrid v. The State of Texas
Court of Appeals First District
At trial, Officer R. Carter of the Houston Police Department ("HPD") testified
that he encountered Madrid driving his truck on the highway while en route to HPD's
central intoxication facility ("central intox") with another person Carter had just
arrested for driving while intoxicated. Carter followed Madrid's truck in the
highway's left lane and pulled Madrid over after pacin... More...

$0 (05-20-2017 - TX)


JUAN ISMAEL SANCHEZ V. THE STATE OF TEXAS
Sex Offender
Sanchez was indicted for the theft of a neighbor's 2000 Volkswagen Bug. See
TEX. PENAL CODE § 31.03. After a trial during which the defense rested without
calling witnesses, the jury found Sanchez guilty of the offense, which was a state jail
felony due the value of the car. Sanchez subsequently pleaded true to enhancement
allegations concerning prior felony convictions, one fo... More...

$0 (05-19-2017 - TX)


CESSICA DESHA DARDEN V. THE STATE OF TEXAS
Houston Woman Accused Of Robbing Man Of His Jay Z Tickets & Running Him Over
Darden was indicted for aggravated robbery with a deadly weapon. The
indictment alleged that Darden "on or about December 15, 2013, did . . . while in
the course of committing theft of property owned by [B. Ginsburg], and with intent
to obtain and maintain control of the property, intentionally, knowingly and
recklessly cause serious bodily injury to [Ginsburg] by DRIVING A MO... More...

$0 (05-19-2017 - TX)


Marcell Lamont Kennedy v. The State of Texas
Court of Appeals First District
In the early morning of November 12, 2014, Trevonta Rusher pointed a gun
at two people. He took their phones and the wallet of one of the complainants. Based
on a description of the car in which Rusher fled, the police found the car and detained
Rusher and Appellant, the driver of the car. The police found two phones and some
money in Appellant's pockets. The phones belonge... More...

$0 (05-19-2017 - TX)


Ashley Mere Howard v. The State of Texas
Authorities release names of theft, murder suspects in connection with fatal police pursuit
It was undisputed at trial that Howard and her friend, Racquel Gonzalez,
agreed to steal polo shirts from a department store. They recruited another friend,
Shiquinta Franklin, to help them steal the shirts by driving Howard's vehicle as the
getaway car.
Howard picked up Gonzalez and Franklin, and they drove to the department
store. Howard and Gonzalez entered the store w... More...

$0 (05-19-2017 - TX)


Ralph S. Janvey v. Dillon Gage, Inc. of Dallas
This case concerns more fallout from Allen Stanford's Ponzi scheme. Plaintiff-Appellant Ralph Janvey ("Janvey") is the court-appointed receiver tasked with marshalling and distributing the assets of the Stanford entities. This suit relates to Stanford Coins and Bullion ("SCB"), a coin and bullion company previously owned by Allen Stanford. SCB sold coins and metals to the public. Defendant-Appelle... More...

$0 (05-17-2017 - TX)


Employee Solutions McKinney, L.L.C. v. Michael Wilkerson
In this interlocutory appeal, appellants Employee Solutions McKinney, LLC, ESI/Employee Solutions, L.P., and ESI General, LLC challenge two trial court orders denying motions to compel arbitration. Because the arbitration agreement at issue delegated questions of arbitrability to the arbitrator, we reverse the trial court's orders denying the motions to compel and remand this case to the trial cou... More...

$0 (05-15-2017 - TX)


Susan Ashton v. Koonsfuller, P.C.
Susan Ashton appeals the trial court's partial no-evidence summary judgment granted in favor of KoonsFuller, P.C. In two issues, Ashton argues the trial court erred by granting summary judgment on her claims for breach of fiduciary duty and fraud. We affirm the trial court's judgment.
FACTUAL BACKGROUND
KoonsFuller represented Ashton during her divorce from Ivan Ashton, but withdrew from t... More...

$0 (05-15-2017 - TX)


Johnson Kidz, Inc. v. Vertex Community Bank, N.A.
Appellant Johnson Kidz, Inc. ("Kidz"), the tenant of commercial property owned by
appellee Veritex Community Bank, N.A. ("Veritex"), sued Veritex after the property became
uninhabitable due to vandalism. Veritex answered asserting various affirmative defenses and
conditionally counter sued Kidz for breach of contract and Kidz's owner, Nelson Johnson, for
breach of a guaranty agreem... More...

$0 (05-15-2017 - TX)


United States of America v. Sabino Orlando Martinez
Seal of the United States District Court for the Eastern District of Texas
Beaumont, TX - Port Arthur Man Convicted for Federal Violations Related to Port Acres Murder

A 35-year-old Port Arthur, Texas man has been found guilty by a jury for federal violations related to the murder of a Port Acres woman in the Eastern District of Texas.

Sabino Orlando Martinez was found guilty by a jury of conspiracy to interfere with interstate commerce by robbery,... More...

$0 (04-27-2017 - TX)


Luann Meyer Penny v. The State of Texas 
TEXAS COURT OF APPEALS, THIRD DISTRICT, AT AUSTIN
Penny was indicted for the felony offense of driving while intoxicated, third or more
offense. Penny was appointed counsel who filed a motion to suppress the laboratory results of a
blood draw, taken pursuant to a warrant, that measured Penny's blood alcohol content at 0.182.
Counsel also filed a motion to quash the indictment on the ground that two of the prior convictions
allege... More...

$0 (05-05-2017 - TX)


Karra Trichele Allen v. The State of Texas
We review alleged jury-charge error in two steps: first, we determine whether
error exists; if so, we then evaluate whether sufficient harm resulted from the error to require
reversal. See Price v. State, 457 S.W.3d 437, 440 (Tex. Crim. App. 2015) (citing Almanza v. State,
686 S.W.2d 157, 171 (Tex. Crim. App. 1985) (op. on reh'g)); Ngo v. State, 175 S.W.3d 738, 743
(Tex. Crim. App... More...

$0 (05-05-2017 - TX)


RICKY CHARLES GILLON V. THE STATE OF TEXAS
Charlene Moore testified that she and Gillon had started dating in May
2014. But roughly two months later, on July 10, 2014, while the two were sitting
in her vehicle, Moore told Gillon that she wanted to break up. After they talked
inside her Hummer H2 for over half an hour, Gillon went to his pickup truck,
returned to Moore's Hummer, and tossed a box containing an engagemen... More...

$0 (05-05-2017 - TX)


Corey Miles v. The State of Texas
COURT OF APPEALS SECOND DISTRICT OF TEXAS FORT WORTH
One night in the winter of 2014, David Qarawi was working at a gas station
convenience store when he saw appellant and a woman enter the store together.
Qarawi did not see appellant carrying a weapon at that time. Appellant and the
woman ordered food and walked to gaming machines within the store. At some
point, Eric Gardner went to that area of the store and began arguing w... More...

$0 (05-05-2017 - TX)


Traci Rena Brown v. The State of Texas
On February 2, 2015, Investigator Michael Neagle of the Wise County
Sheriff's Department signed an affidavit for a search warrant pertaining to
Brown's residence in Chico. In his affidavit, Investigator Neagle described the
location of the residence, stated that the residence was controlled by Brown and
Johnathan Becker, and averred that a "2003 P[o]laris 4-wheeler . . . [and]... More...

$0 (05-05-2017 - TX)


Joshua C. Hines v. The State of Texas
COURT OF APPEALS SECOND DISTRICT OF TEXAS FORT WORTH (Tarrant County)
About every other weekend, Dorothy1 and her two siblings would go to
Father's apartment in Haltom City to spend time with him. Dorothy first met
appellant, a roommate of Father's, in June 2014 when she was twelve years old
and about to enter seventh grade. Appellant was married to a woman who also
lived in the apartment. Appellant began purchasing Dorothy numerous gifts, More...

$0 (05-05-2017 - TX)


Donald Gene Walton v. The State of Texas
COURT OF APPEALS SECOND DISTRICT OF TEXAS FORT WORTH
Appellant Donald Gene Walton appeals from his convictions for burglary of
a habitation and aggravated robbery of an elderly individual and from his
concurrent twenty-year and forty-year sentences, respectively. He argues that
the trial court abused its discretion by considering at punishment unsubstantiated
evidence of two prior bad acts. Because Appellant did not preserve th... More...

$0 (05-05-2017 - TX)


GARY ALEXANDER V. THE STATE OF TEXAS
COURT OF APPEALS SECOND DISTRICT OF TEXAS
On April 28, 2014, Liz Aguilar and Thania Vasquez were working at a
MetroPCS Store on Loop 288 in Denton. Business was slow that day, and a
customer came into the store around 5:40 p.m. Both Vasquez and Aguilar
recognized the customer when he walked in because he had been in the store at
least two or three times before, but neither of them knew his name. Vasquez
remembe... More...

$0 (05-05-2017 - TX)


DARCIE LOUISE SPILLERS V. THE STATE OF TEXAS
Woman sentenced to 20 years for intoxication manslaughter
In August 2013, Spillers was involved in a one-car accident around 10:00 p.m.
When emergency vehicles arrived at the scene, they found the car in a ditch and
Brion Vaughn lodged under the car, but Spillers was not there. Deputy J. Manuel
had been dispatched to a nearby home, where he encountered Spillers and learned
she had been involved in the car accident. Deputy Manuel to... More...

$0 (05-04-2017 - TX)


DEREK THOMAS BALDIT V. THE STATE OF TEXAS
In January 2015, Laurita Elvir, the complainant, and appellant had been dating
for approximately two years, and they were engaged. Elvir and her daughter, D.G.,
who was five years old at the time, lived with appellant in a house in Katy, Texas.
On January 27, 2015, Elvir and appellant began arguing while he was getting
dressed in an upstairs bedroom. Appellant walked downstai... More...

$0 (05-04-2017 - TX)


ERIK CATORCE MADRID v. THE STATE OF TEXAS
Court of Appeals For The First District of Texas
At trial, Officer R. Carter of the Houston Police Department ("HPD") testified
that he encountered Madrid driving his truck on the highway while en route to HPD's
central intoxication facility ("central intox") with another person Carter had just
arrested for driving while intoxicated. Carter followed Madrid's truck in the
highway's left lane and pulled Madrid over after pacin... More...

$0 (05-04-2017 - TX)


State of Tennessee v. Garry Baker
Baker sentenced to 10 years for manslaughter
This cases relates to a domestic disturbance involving the Defendant and his stepfather, Dale Ernsberger, who sustained cuts to his arm and neckfrom a knife during an altercation. At the trial, Rutherford County Sheriff's Detective Jason Dowdle testified that when he arrived at the victim's home on August 15, 2014, the victim had already been taken
04/28/2017
-2
to the hospital. He ... More...

$0 (04-30-2017 - TX)


United States of America v. Terry Dixon
Federal Courthouse - Fort Worth, Texas
Fort Worth, TX - Fort Worth Man Convicted by Federal Jury of Being a Felon in Possession of a Firearm

Following a two-day trial before U.S. District Judge Reed C. O'Connor, a federal jury convicted Terry Dixon, 42, of Arlington, earlier this week of one count of felon in possession of a firearm and ammunition, announced U.S. Attorney John Parker of the Northern District of Texas.

... More...

$0 (04-30-2017 - tx)


LAMARCUS CRINER V. THE STATE OF TEXAS
Criner gets 40 years in Taco Bell robbery
LaMarcus Criner was convicted by a jury of the first degree felony offense of aggravated
robbery and was sentenced to forty years' confinement. See TEX. PENAL CODE ANN. § 29.03 (West
2011). Criner appeals.
Criner's appellate counsel filed a brief that outlined the procedural history of the case,
provided a detailed summary of the evidence elicited during the course of the tri... More...

$0 (04-27-2017 - TX)


Dustin Vanhalst v. The State of Texas
Jury convicts Dustin Lynn Vanhalst of murder
Dustin Vanhalst was convicted of murdering Jay Clements and was sentenced to serve
forty-seven years' confinement in prison. On appeal, Vanhalst contends that the State's witness,
Justin Deen, was an accomplice and that there was insufficient evidence to corroborate Deen's
testimony as required by Article 38.14 of the Texas Code of Criminal Procedure. The trial court
instruct... More...

$0 (04-27-2017 - TX)


JOHN ROBERT PHELPS V. THE STATE OF TEXAS
Court of Appeals Sixth Appellate District of Texas at Texarkana
After a jury heard evidence that John Robert Phelps engaged in sexual intercourse with his
nineteen-year-old biological daughter, they convicted him of prohibited sexual conduct.1 In
accordance with the jury's verdict, the trial court sentenced Phelps to twenty years' imprisonment,
ordered him to pay a $10,000.00 fine, and also ordered him to pay $400.00 for his court-appointed More...

$0 (04-27-2017 - TX)


In re Earl King
Court of Appeals Sixth Appellate District of Texas at Texarkana
Earl King has filed a petition for writ of mandamus notifying this Court that he filed a
motion for DNA testing on December 26, 2016, and that he "sent a letter to the court for a status
on his D.N.A. motion" on March 10, 2017. In his petition for writ of mandamus, King asks this
Court to order the judge of the 202nd Judicial District Court of Bowie County to respond to his
mo... More...

$0 (04-27-2017 - TX)


LARRY EARL LEE V. THE STATE OF TEXAS
Larry Earl Lee appeals his conviction for burglary of a habitation. In four issues,
appellant contends the evidence is insufficient to support his conviction, and the trial court
abused its discretion in refusing to submit a lesser included offense instruction to the jury and
overruling his motion to suppress. In two cross-issues, the State requests we modify the
judgment to ... More...

$0 (04-27-2017 - TX)


Benito Pena Jr. v. The State of Texas
Sex Offender
The complainant, MC, was 16 years old when her mother began a relationship with
appellant in late 2013. Soon thereafter appellant and Mother began living together in Mother's
mother's (Grandmother's) house. Grandmother did not approve of the way in which appellant
behaved toward Mother, which Grandmother characterized as physical, verbal, and emotional
abuse. Grandmother asked ... More...

$0 (04-27-2017 - TX)


MONTRANCE TYRONE ROBERSON v. THE STATE OF TEXAS
Court of Appeals Fifth District of Texas at Dallas
A jury convicted Montrance Tyrone Roberson of aggravated robbery and assessed
punishment at eighty years in prison. On appeal, appellant brings two issues: (1) the trial court
erred by failing to sua sponte instruct the jury at punishment on temporary insanity due to
intoxication and (2) the judgment should be modified to accurately reflect defense counsel's
name. We overrul... More...

$0 (04-27-2017 - TX)


GWENDOLYN COY STEGAL, Appellant V. THE STATE OF TEXAS
Court of Appeals for the Fifth District of Texas at Dallas
Sheriff's deputy Guerrero Gutierrez was the only witness at the suppression hearing. He
has been a deputy for seven years, is trained in field sobriety testing, and is an advanced roadside
impairment driving enforcement officer. He is a drug recognition expert, breath test operator,
and instructor for standardized field sobriety tests.

Gutierrez was on patrol in his mark... More...

$0 (04-27-2017 - TX)


Winston Riden v. The State of Texas
"Evening Burglar" Linked To Hundreds Of Burglaries Over Past Decade
As Detective Matthew Herbert of the Dallas Police Department was investigating a
burglary in 2015, he noted some unique methods used in the commission of the crime. So, he
decided to confer with a colleague, Detective David Baker, about what he found. In the course
of their discussion, Detective Herbert "shared the particular modes or factors that were in this
particular burg... More...

$0 (04-27-2017 - TX)


NICHOLAS JOHN MATEIK V. THE STATE OF TEXAS
Court of Appeals Fifth District of Texas at Dallas
Appellant and HS were both welding students at Mountain View College in Dallas in the
spring and summer of 2015. Although they were enrolled in different classes, at times the classes
were in the same room, causing appellant and HS to be in the room together. HS described the
welding department as three rooms: a classroom, a small welding room, and a large welding
room.
More...

$0 (04-27-2017 - TX)