Texas Circumstantial Evidence Law
Samuel Lane McKnight v. The State of Texas
Sex Offender
In 2016, the State moved to revoke Samuel Lane McKnight's community supervision1 and
to proceed to an adjudication of his guilt, alleging nine distinct violations of McKnight's
community supervision. McKnight pled true to four of the allegations, and the trial court granted
the State's motion. McKnight was sentenced to twelve years' incarceration. McKnight appeals.
McKnight'... More...

$0 (11-17-2017 - TX)


Robert Lee Oliver, Jr. v. The State of Texas
Court of Appeals Sixth Appellate District of Texas at Texarkana
Oliver's attorney has filed a brief which states that he has reviewed the record and found
no genuinely arguable issues that could be raised on appeal. The brief sets out the procedural
history of the case and summarizes the evidence elicited during the course of the trial proceedings.
Meeting the requirements of Anders v. California, counsel has provided a professional evaluation... More...

$0 (11-17-2017 - TX)


Douglas John Manifold, Jr. v. The State of Texas
Traffic stop leads to arrests
After Quinlan police officer David Nalls observed a vehicle swerving and its two right
wheels crossing over the solid white line separating the lane of traffic from the partially paved
shoulder, he initiated a traffic stop. That stop and the ensuing actions of the driver, Douglas John
Manifold, Jr., resulted in Manifold being convicted by a Hunt County jury for possession of a
... More...

$0 (11-17-2017 - TX)


John Michael Shaver v. The State of Texas
Less than six weeks after Shaver had pled guilty and was placed on community supervision,
he admitted having used methamphetamine. He was, accordingly, ordered by the trial court to
serve a three-day jail sanction and to successfully attend and complete all recommendations
resulting from his substance abuse evaluation. Further, within seven months of his having been
placed on... More...

$0 (11-17-2017 - TX)


Amanda Ann Cantrell v. The State of Texas
Court of Appeals Sixth Appellate District of Texas at Texarkana
In her sole point of error, Cantrell contends that her counsel was ineffective for failing to
object to the admission of State's Exhibit 3, a 1998 judgment of conviction for theft, because the
record reflects that she neither had counsel nor waived her right to counsel in that case.
As many cases have noted, the right to the effective assistance of counsel does not mean
the r... More...

$0 (11-17-2017 - TX)


Shomari Quentin Shaw v. The State of Texas
Cove man sentenced to 65 years for 2015 crime
Shomari Quentin Shaw pled guilty to aggravated assault with a deadly weapon1 and elected
to have his punishment determined by a Coryell County2 jury. After Shaw pled true to two prior
felonies and after a hearing on punishment, Shaw was assessed punishment of sixty-five years'
incarceration and a $10,000.00 fine.
Shaw's appellate attorney filed a brief setting out the proced... More...

$0 (11-17-2017 - TX)


Andres Daniel Vera v. The State of Texas
Aggravated Robbery Suspect Behind Bars
Complainant returned to her home in the middle of the afternoon on December 21, 2015,
and "the whole living area looked like a bomb had gone off." Within seconds, she felt a gun
against her head and a male said, "Don't move." He pushed her across the floor with the gun 1 During punishment, the jury also heard evidence involving a 2011 co... More...

$0 (11-16-2017 - TX)


Jimmy Ray Wallace v. The State of Texas
Wallace guilty in shooting death of his girlfriend, jury finds
A challenge for cause is proper when the venire member possesses "a bias or prejudice
against the defendant or against the law upon which either the State or the defense is entitled to
rely." Gardner v. State, 306 S.W.3d 274, 295 (Tex. Crim. App. 2009). The party asserting the
challenge has the burden to show the challenged venire member understands the requirements of
the law ... More...

$0 (11-16-2017 - TX)


Zamondre Davon Brown v. The State of Texas
Dallas police arrest carjacking suspect
Sadiq Al Dawaima and his sister lived in the same apartment complex. On January 26,
2016, Sadiq was at his sister's apartment hanging out with his nieces. He left his sister's
apartment about 12:30 a.m., and before going back to his own apartment, went to his car to
retrieve a gym bag that had wet clothes in it. As he walked to his car, a black car pulled up
beside him. Two... More...

$0 (11-16-2017 - TX)


Archie Lesean Williams v. The State of Texas
Tracey Gaines, a Rockwall police officer, was dispatched to respond to a theft at an Ulta
store in Rockwall. He was told that a black Nissan with out-of-state plates was leaving the
scene.
Gaines saw the Nissan go the wrong way in the turn lane before turning across traffic on
the highway, activated his siren and lights, and pulled the vehicle over. Appellant was later
i... More...

$0 (11-16-2017 - TX)


Marco Antonio Luna v. The State of Texas
5th Court of Appeals - Dallas, Texas
Around midnight, December 20, 2014, Officer Alfredo Delapaz noticed Luna driving
without a license plate on the front of his vehicle. Delapaz initiated a traffic stop for failure to
display a front-facing license plate. His dashboard camera recorded the encounter and was
admitted in evidence at the hearing. Delapaz testified he did not see a license plate anywhere on
the fro... More...

$0 (11-16-2017 - TX)


Marcos Vincent DeLeon v. The State of Texas
Sex Offender
Court of Appeals - 4th District | Bexar County, TX
On December 13, 2014, DeLeon, friends, and family members were at a birthday party for
his four-year-old daughter, M.D. DeLeon's mother and M.D.'s grandmother, J.D., organized the
party, which began around 6:00 p.m. and ended after 10:00 p.m. DeLeon and his mother, J.D.,
lived in the same apartment complex. According to J.D., she had "temporary custody" of M.D.
and was M.D.'s p... More...

$0 (11-16-2017 - TX)


Ervin Jackson v. The State of Texas
Court of Appeals - 4th District | Bexar County, TX
Jackson's court-appointed appellate attorney filed a brief containing a professional
evaluation of the record in accordance with Anders v. California, 386 U.S. 738 (1967); counsel
also filed a motion to withdraw. In appellate counsel's brief, he recites the relevant facts with
citations to the record, analyzes the record with respect to allegations and the evidence presented
a... More...

$0 (11-16-2017 - TX)


Antonio R. Flores v. The State of Texas
Court of Appeals - 4th District | Bexar County, TX
On February 19, 2013, nineteen-year-old Flores and three other high school students left
the school campus for lunch. Flores drove the car. Monique Castaneda sat in the front passenger
seat. Gabriella Lerma and Georgina Rodriguez sat in the back. At the intersection of the access
road to Loop 1604 and West Hausman, Flores's car veered into a left-turn only lane, allegedly in
an... More...

$0 (11-16-2017 - TX)


Pablo Alfaro-Jimenez v. The State of Texas
Court of Appeals - 4th District | Bexar County, TX
On July 10, 2014, San Antonio Police Officer Edward Rodriguez was dispatched for a
domestic disturbance. The complainant told the officers that her ex-boyfriend, identified as Juan
Alberto Torres Landa, was beating on the door, kicking the door, and threatening her. By the time
officers arrived, the ex-boyfriend was gone.
After conducting an investigation, and ensuring the... More...

$0 (11-16-2017 - TX)


Dwayne Younger v. The State of Texas
SECOND COURT OF APPEALS, FORT WORTH, TEXAS
According to testimony by L.W. (Lacy),3 in the fall of 2015, she and
Younger began living together in a recreational vehicle behind the home of
Younger's mother, C.Y. (Carol). Younger and Lacy fought frequently, and Lacy
"stayed away from him as much as [she] could to avoid conflict."
One early morning in November 2015, Lacy became concerned about
Carol's health; accord... More...

$0 (11-15-2017 - TX)


Claude Spillman v. The State of Texas
Tarrant County grand jury indicts former Dallas Cowboy C.J. Spillman on sexual assault charge
In September 2014, Spillman, who had recently signed to play professional
football for the Dallas Cowboys, invited Marjorie Davis3 to visit him in Texas.
Davis, who lived in Chicago, had met Spillman there when he was shopping at
the department store where she worked. After initially being reluctant to do so,
Davis agreed to fly to Texas, and Spillman bought her an airline ti... More...

$0 (11-15-2017 - TX)


Alain Paredes-Ruiz v. The State of Texas
Texas First Court of Appeals
The complainant, his wife, and a small group of friends went to an after-hours
club in Houston. While at the club, the complainant attempted to enter the ladies'
room several times. Appellant was speaking with the club owner when the owner
reprimanded the complainant for continuing to go into the ladies' room. Appellant
confronted the complainant because he thought he was being... More...

$0 (11-15-2017 - TX)


David Smith v. Brian Smith, Cash Register Sales and Service of Houston d/b/a CRS Texas and POS Card Services, LLC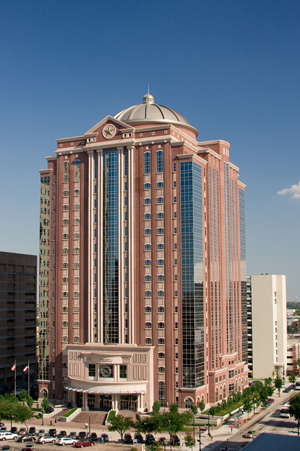 Harris County Courthouse - Houston, Texas
In two issues in this contractual dispute, appellant David Smith challenges the trial court's denial of his motion to transfer venue and grant of final summary judgment in favor of appellees, Brian Smith, Cash Register Sales and Service of Houston d/b/a CRS Texas, and POS Card Services, LLC. The trial court rendered summary judgment against David on his breach of contract claim and in favor of
... More...

$0 (11-09-2017 - TX)


Heather Tenini Kuentz, Individually, as Personal Representative of the Estate of Robert Michael Kuentz, deceased, and as Next Friend of B.M.K., a Minor, Larry Michael "Robert" Kuentz and Sandra Kuentz v. Cole Systems Group, Inc. D/B/A The Cole Group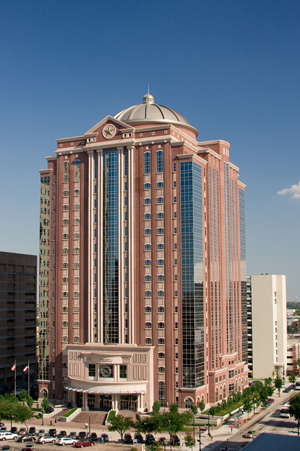 Harris County Courthouse - Houston, Texas
Three months after being rehired by a car dealership, a salesman shot and killed his sales manager at work. The appellants, the manager's family, sued the salesman, several dealership-related entities, and the appellee, an employment screening company that performed a pre-employment background check on the salesman. The trial court granted the employment screening company's traditional and no-evid... More...

$0 (11-09-2017 - TX)


Garden Oaks Maintenance Organization v. Peter S. Chang and Katherine M. Chang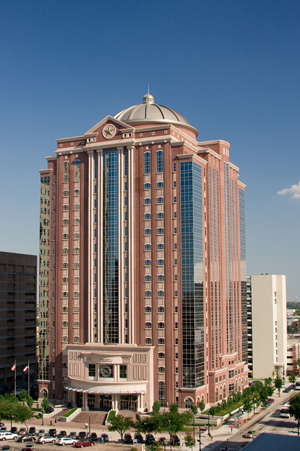 Harris County Courthouse - Houston, Texas
This case involves the attempted enforcement of a deed restriction against building more than a single one-car or two-car garage on a property located in the Garden Oaks, Section 3, Subdivision (the "Subdivision"). Appellant Garden Oaks Maintenance Organization ("GOMO") filed suit against appellees Peter S. Chang and Katherine M. Chang seeking a permanent injunction to have the Changs remove
2... More...

$0 (11-15-2017 - TX)


Joseph and Nadia Abuzaid v. Modjarrad and Associates
Dallas County Courthouse - Dallas, Texas
Modjarrad & Associates, P.C., d/b/a Modjarrad Abusaad Said Law Firm (the Law Firm), was retained to represent Joseph Abuzaid in Cause No. DC-12-09866, Joseph Abuzaid v. Muamar Anani, in the 95th Judicial District Court (the litigation). Abuzaid was represented by other counsel prior to the Law Firm's involvement. Approximately ten months after it began representing Abuzaid, the Law Firm withdrew a... More...

$0 (11-15-2017 - TX)


United States of America v. Randall Varian Hanks
Western District of Texas Federal Courthouse - Midland, Texas
Midland, TX - Jury Convicts Andrews Electrician of a False Billing Scheme and for Failing to File Tax Returns

A jury convicted Andrews County electrician Randall Varian Hanks on federal charges in connection with a false billing scheme and failing to file tax returns that resulted in excess of $1.5 million loss to local businesses.

The jury convicted the 46-year-old, who once ow... More...

$0 (11-15-2017 - TX)


United States of America v. Matthew McGaugh
Federal Courthouse - Fort Worth, Texas
Forth Worth, TX - Former BOP Employee Sentenced For Engaging in Sexual Acts With an Inmate

Matthew McGaugh, 49, of Hensley, Arkansas, was sentenced yesterday by U.S. District Judge Reed C. O'Connor to 12 months in federal prison following his guilty plea in July 2017 to an indictment charging one count of sexual abuse of a ward.

McGaugh, who is on bond, was ordered to surrender t... More...

$0 (11-07-2017 - TX)


Joseph Geeting, Richard Geeting, and Lauri Geeting v. Craig Dyer and Dyer Custom Installation, Inc.
Following a jury trial and entry of final judgment, Joseph Geeting, Richard Geeting, and Lauri Geeting filed this appeal in which they argue two issues: they are entitled to a new trial because significant portions of the reporter's record are missing or have been destroyed and because appellee Craig Dyer presented evidence and arguments supporting his now-disallowed cause of action for shareholde... More...

$0 (11-07-2017 - TX)


Jules Williams v. Marvlyn Jennifer Williams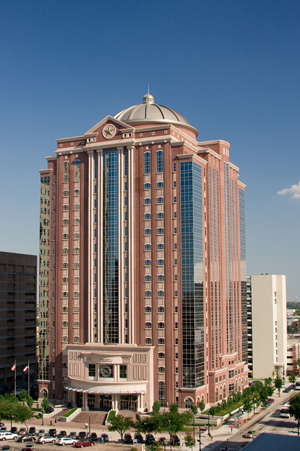 Harris County Courthouse - Houston, Texas
Jules Williams appeals from the final decree entered in his divorce from Marvlyn Jennifer Williams. We affirm.
2
BACKGROUND
Jules sued Marvlyn for divorce, and Marvlyn countersued. The trial court
subsequently entered a final divorce decree, from which Jules appeals.
DISCUSSION
In ten issues, Jules contends that the trial court erred in:
● issuing temporary orders... More...

$0 (11-07-2017 - TX)


Juan Francisco Huerta Jr. v. The State of Texas
Juan Francisco Huerta, 23, faces a murder charge in the death of Abraham Villalobos
In his brief, Huerta discounts the testimony of the witnesses present during his altercation
with Abraham because the witnesses were intoxicated. The following summarizes two of those
witnesses' testimony.
Jose Villalobos, Abraham's younger brother, testified his girlfriend, Shantey Sanchez, his
girlfriend's sister May, and Huerta were all living at his house the night Abraha... More...

$0 (11-10-2017 - TX)


Russell Clayton Hammer v. The State of Texas
We review a trial court's decision to deny a motion to suppress for an abuse of discretion.
Ex Parte Moore, 395 S.W.3d 153, 158 (Tex. Crim. App. 2013); Shepherd v. State, 273 S.W.3d
681, 684 (Tex. Crim. App. 2008). A trial court's denial of a motion to suppress is reviewed under
a bifurcated standard of review. Valtierra v. State, 310 S.W.3d 442, 447 (Tex. Crim. App. 2010).
... More...

$0 (11-10-2017 - TX)


Isidro Espinosa Solis v. The State of Texas
Jurors sentence hit-and-run driver to max in 9-year-old's death
Appellant Isidro Espinosa Solis was charged with failure to stop and render aid resulting
in death. At trial, Solis admitted that he hit the nine-year-old deceased complainant with his truck
and fled the scene. Solis subpoenaed a city councilman with the City of San Antonio, Texas to testify at trial.
The State filed a motion to quash the subpoena asserting the councilman was not ... More...

$0 (11-10-2017 - TX)


Victor Rosales v. The State of Texas
Texas Court of Appeals, Third District
The jury heard evidence that on October 25, 2013, Rosales sexually assaulted Y.R.,
his 13-year-old niece. Y.R. testified that on the day of the assault, Rosales picked her up from school
to go shopping, made stops at a convenience store and a bank, and then drove her to a motel.
According to Y.R., Rosales told her that he was planning on meeting someone in one of the motel
rooms ... More...

$0 (11-10-2017 - TX)


Louis F. Puig, MD, PA v. High Standards Networking and Computer Service, Inc. d/b/a High Standards Technology, Inc.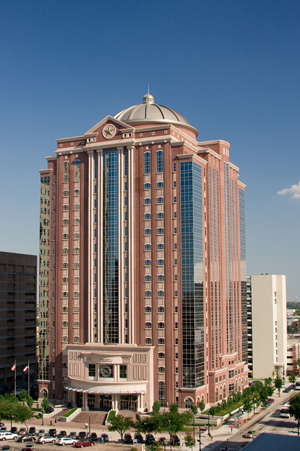 Harris County Courthouse - Houston, Texas
High Standards Networking and Computer Service, Inc. d/b/a High Standards Technology, Inc. ("HST") sued Louis F. Puig, MD, PA d/b/a Occupational Medical Care ("OMC") for breach of contract and business disparagement. OMC counterclaimed for breach of contract, harmful access by computer, and trespass.
2
The jury found in favor of HST on its claim and against OMC on its counterclaims. On app... More...

$0 (10-26-2017 - TX)


International Medicine Center Enterprtises, Inc. and Edward R. Rensimer, M.D. v. Sconet, Inc. and Thomas F. Hurley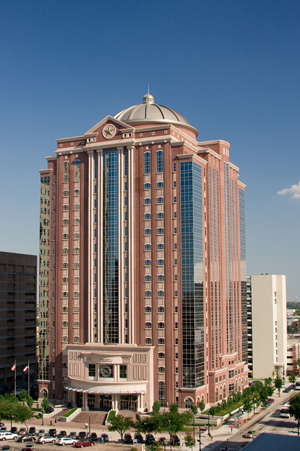 Harris County Courthouse - Houston, Texas
International Medicine Center Enterprises, Inc. ("IMC") and Edward R. Rensimer, M.D. ("Rensimer") are appealing the judgment in favor of ScoNet, Inc. ("ScoNet") and Thomas F. Hurley ("Hurley"), rendered after a jury trial. IMC and Rensimer argue that: (1) the trial court erred by granting a directed verdict against them on their Deceptive Trade Practices Act ("DTPA") claim; (2) the trial court err... More...

$0 (10-26-2017 - TX)


William J. Gonyea, Jr. v. Orian Scott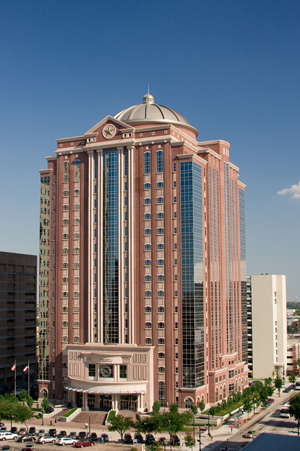 Harris County Courthouse - Houston, Texas
This case tests the bounds of the rule established in Peeler v. Hughes & Luce, 909 S.W.2d 494 (Tex. 1995) (plurality opinion), which limits the ability of plaintiffs who have been convicted of criminal offenses to obtain legal malpractice
2
damages against their criminal-defense attorneys based on claims of poor performance of legal representation.
Orion Scott—who had been convicted of... More...

$0 (11-06-2017 - TX)


SJ Spero and Associates, P.C. v. Barbara Fain Davis and Lance Davis
Appellant SJ Spero & Associates, P.C. ("Spero") appeals from the trial court's order setting aside a default judgment granted in favor of Spero and dismissing Spero's claims against appellees Barbara Fain Davis and Lance Davis (together, "the Davises"). In its first issue, Spero argues the trial court erred in setting aside the default judgment because there was no finding that the Davises were no... More...

$0 (11-05-2017 - TX)


United States of America v. Armando Amieva-Rodriguez
Fifth Circuit Court of Appeals - New Orleans, Louisiana 2>
Armando Amieva–Rodriguez pled guilty to possession with the intent to distribute more than 50 kilograms of marijuana. The district court declined to apply a mitigating-role reduction and sentenced him to 30 months of imprisonment and three years of supervised release. Amieva–Rodriguez appeals. Because the district court properly applied the sentencing guidelines and did not clearly err in its fact... More...

$0 (11-05-2017 - TX)


Jay Chung v. The State of Texas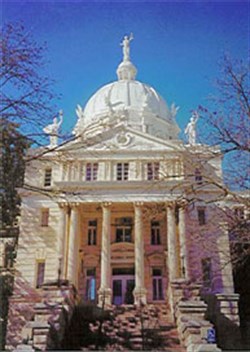 Texas Tenth District Court of Appeals
Jay Yoon Chung appeals from a judgment that sentenced him to twenty years in
prison for possession of a controlled substance.1 TEX. HEALTH AND SAFETY CODE ANN. §
481.115(b) (West 2010). The sentence was enhanced due to two prior convictions for the
offense of Indecency with a Child. Chung complains that the trial court erred by
assessing attorney's fees in the judgment, erre... More...

$0 (11-04-2017 - TX)


Ben McAlpine v. The State of Texas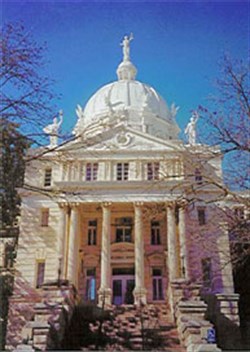 Texas Tenth District Court of Appeals
A jury convicted Appellant Ben McAlpine of aggravated assault of a
family/household member with a deadly weapon and assessed his punishment at life
imprisonment. In his sole issue, McAlpine asserts that the trial court erred in denying his
motion to suppress the statements he made after he invoked his right to remain silent.
We will affirm.
McAlpine v. State Page 2 More...

$0 (11-04-2017 - TX)


Veronica Trevino v. The State of Texas
TEXAS COURT OF APPEALS, THIRD DISTRICT, AT AUSTIN
Trevino was arrested during a sting operation conducted by the Austin Police
Department (APD) in the Rundberg Lane area of Austin, Texas. As part of the operation, Officer
Baldemar Ortiz, wearing plain clothes and driving an unmarked car through the area, spotted a
woman, later identified as Trevino, walking on the sidewalk. According to his testimony at trial,
Office Ortiz honke... More...

$0 (11-04-2017 - TX)


Charles Eric Dwinal v. The State of Texas
After Dwinal was charged with possession of methamphetamine with intent to
deliver, he filed a motion to suppress the evidence and testimony regarding the items seized
from his vehicle after Officer Dustin Henderson initiated a traffic stop and to suppress evidence of
testing performed on the seized items, and the district court convened a hearing on the motion.
During the hearing,... More...

$0 (11-04-2017 - TX)


Romel Lamarr Henderson v. The State of Texas
Officer Daniel St. Clair responded to a call regarding a general disturbance
at the Como First Missionary Church on March 2, 2016, at approximately 9:15
p.m. When Officer St. Clair arrived, two men from the church informed him that
someone—who was later identified as Henderson—was breaking into one of the
church's buildings located toward the back of the property. At the back... More...

$0 (11-04-2017 - TX)