Pennsylvania Mortgage Law
United States of America v. Rafael Christopher Cirino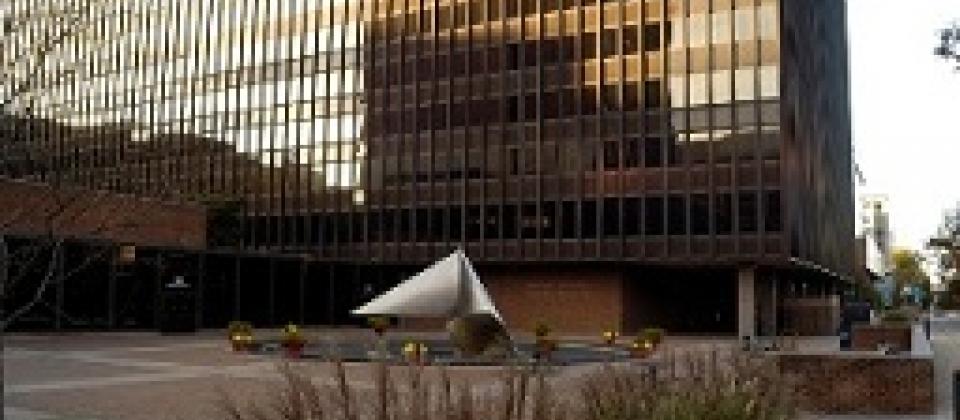 Eastern District of Pennsylvania Federal Courthouse - Philadelphia, Pennsylvania
Philadelphia, PA - Sinking Spring, PA Man Sentenced 5 Years For Fraudulent Claims

Rafael Christopher Cirino, 36, of Sinking Spring, Pennsylvania, was sentenced by the Hon. Edward G. Smith, United States District Judge, to a term of 60 months' imprisonment, to be followed by supervised release for a period of 5 years, as well as a $1,700 special assessment. This conviction was the result ... More...

$0 (03-23-2018 - PA)


Jaime Gonzalez v. Owens Corning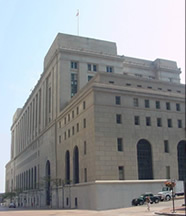 Western District of Pennsylvania Courthouse - Pittsburgh, Pennsylvania
This appeal involves a putative class action brought by consumers in four states who alleged that Appellees Owens Corning and Owens Corning Sales, LLC (collectively, Owens Corning) sold defective roof shingles and misrepresented the shingles' expected useful life. Appellants challenge an order of the United States District Court for the Western District of Pennsylvania denying class certification.... More...

$0 (03-22-2018 - PA)


United States of America v. Sean Jelen
Middle District of Pennsylvania Federal Courthouse - Scranton, Pennsylvania
Scranton, NJ - Former CEO Of Scranton Federal Credit Union Sentenced To 70 Months' Imprisonment

United States District Court Judge Malachy E. Mannion sentenced Sean Jelen, age 35, of Breezy Point, NY, to 70 months' imprisonment and four years of supervised release on January 31, 2018, for bank fraud and attempted bank fraud offenses.

According to United States Attorney David J. F... More...

$0 (02-02-2018 - PA)


United States of America v. Bradley Mark Cohen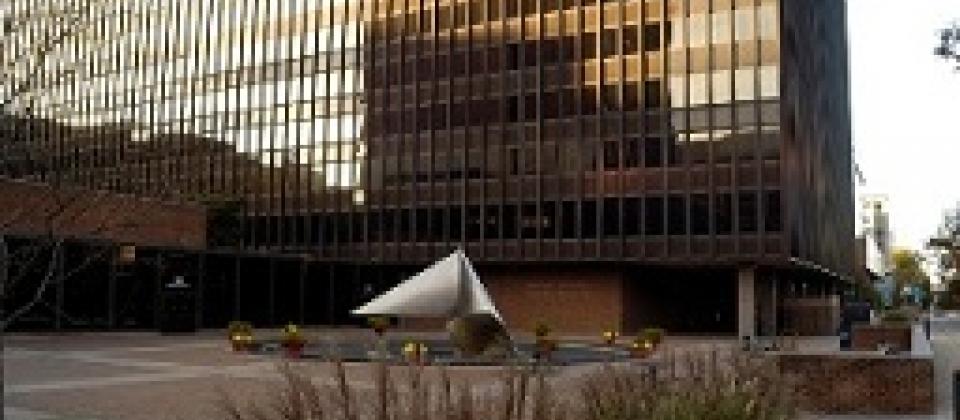 Eastern District of Pennsylvania Federal Courthouse - Philadelphia, Pennsylvania
Philadelphia, PA - Bucks County Man Sentenced To 18 Months In Federal Prison For Filing False Tax Returns and Structuring Cash Deposits Of Marijuana Sales Proceeds

Bradley Mark Cohen, 61, of Ottsville, PA, with sentenced November 9, 2017 to 18 months in prison, following his July 12, 2017 plea of guilty to four counts of filing false tax returns and three counts of structuring cash depos... More...

$84000 (11-13-2017 - PA)


United States of America v. Zaki M. Bey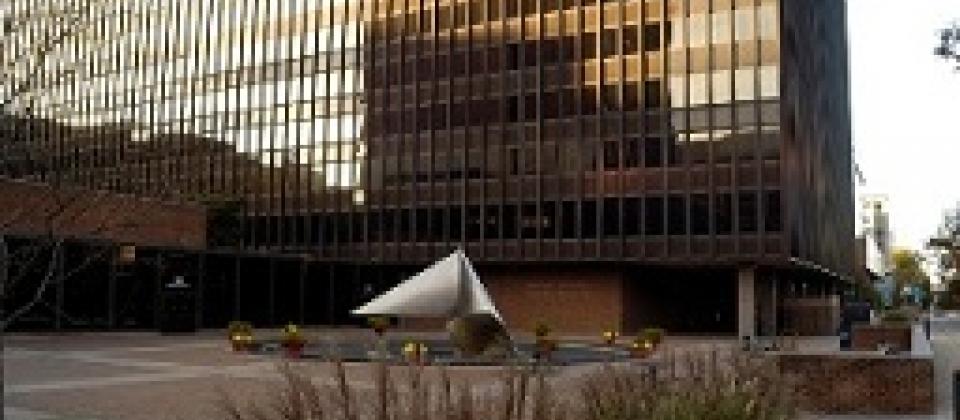 Federal Courthouse - Philadelphia, Pennsylvania
Philadelphia, PA - Philadelphia Man Sentenced to 60 Months for Loan and Tax Fraud

Zaki M. Bey, 39, of Philadelphia, PA, was sentenced to 60 months in prison. Zaki Bey previously pleaded guilty to one count of conspiracy to commit loan and bank fraud, one count of conspiracy to defraud the Internal Revenue Service, and one count of conspiracy to commit wire fraud.

According to co... More...

$0 (09-08-2017 - PA)


United States of America v. William Bucci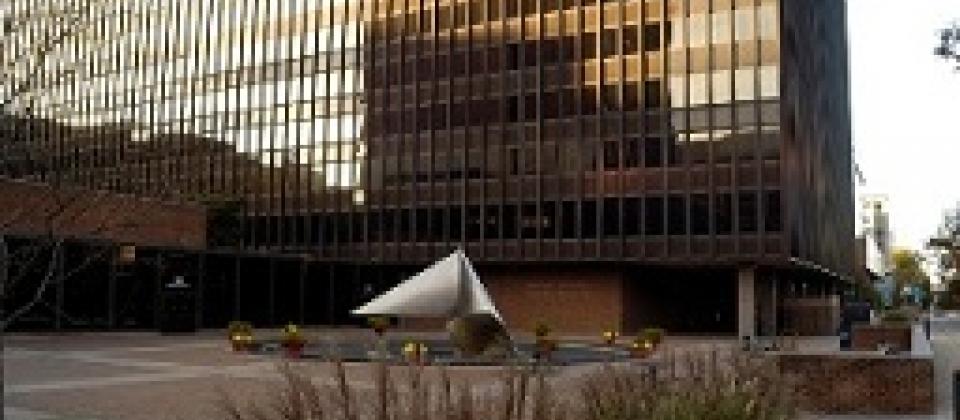 Federal Courthouse - Philadelphia, Pennsylvania
Philadelphia, PA - Stockbroker Sentenced To 78 Months In Prison In Connection With Investment Scheme

Victims Include a Catholic Priest and a Retired Firefighter

William Bucci, 60, of Philadelphia, PA, was sentenced to 78 months in prison for running an investment fraud scheme that duped victims into turning over more than $3.2 million, announced Acting United States Attorney Loui... More...

$0 (04-27-2017 - PA)


United States of America v. James Nassida and Janna Nassida
Pittsburgh, PA - Siblings Found Guilty in Large-Scale Mortgage Fraud Scheme

After deliberating an hour, a federal jury of four men and eight women found siblings James and Janna Nassida guilty of two counts of Bank Fraud and Conspiracy to Commit Bank and Wire Fraud.

James Nassida, age 48, of Pittsburgh, Pennsylvania, and Janna Nassida, age 45, of West Mifflin, Pennsylvania, were... More...

$0 (10-27-2016 - PA)


United States of America v. Zahar "Alex" Tkach
Philadelphia, PA - Ambulance Company Owner Sentenced In Medicare Fraud

Zahar "Alex" Tkach of Bensalem, PA, was sentenced to 60 months' incarceration, 3 years' supervised release and $1,250,930 in restitution in connection with a scheme to defraud Medicare by charging for unnecessary ambulance services, obstructing two federal audits and laundering criminal proceeds. The scheme ran from ap... More...

$1250930 (09-12-2016 - PA)


United States of America v. Daniel Wise
Scranton, PA - Former Pike County Man Pleads Guilty To False Bankruptcy Declarations

A former Pike County resident has pleaded guilty to making false declarations and false oaths in bankruptcy proceedings.

Daniel Wise, age 55, formerly of Tafton, Pennsylvania, currently residing in New York, NY, was indicted by a federal grand jury in October 2015 for concealing bankruptcy asset... More...

$0 (07-14-2016 - PA)


United States of America v. Chaka Fattah, Robert Brand, Karen Nicholas and Bonnie Bowser
Philadelphia, PA - Philadelphia Congressman And Associates Convicted Of RICO Conspiracy In Public Corruption Case

A federal jury found Congressman Chaka Fattah Sr., 59, guilty of all charges against him. He and three of his four associates were found guilty of taking part in a racketeering conspiracy involving several schemes that were intended to further their political and financial in... More...

$0 (06-21-2016 - PA)


United States Of America v. Jason Moreno
Jason Moreno was involved in a mortgage-fraud scheme as an appraiser who supplied inflated appraisals to other members of the scheme in exchange for money. He was also more directly involved—as broker, buyer, or seller, for instance—in other fraudulent transactions. At trial, Moreno was found guilty of five counts of wire fraud and two counts of conspiracy to commit wire fraud. After receiving his... More...

$0 (04-03-2016 - PA)


USA v. Jason Moreno
Jason Moreno was involved in a mortgage-fraud scheme as an appraiser who supplied inflated appraisals to other members of the scheme in exchange for money. He was also more directly involved—as broker, buyer, or seller, for instance—in other fraudulent transactions. At trial, Moreno was found guilty of five counts of wire fraud and two counts of conspiracy to commit wire fraud. After receiving his... More...

$0 (01-14-2016 - PA)


Sheldon Stephens v. Kevin Clash
Plaintiff Sheldon Stephens appeals the dismissal of his claims against Defendant Kevin Clash for injuries resulting from the parties' sexual relationship while Stephens was underage, in violation of 18 U.S.C. § 2422, 18 U.S.C. § 2423, and state law. The District Court dismissed Stephens's claims as untimely. For the reasons that follow, we will affirm.
I.
Because the District Court dismiss... More...

$0 (08-05-2015 - PA)


MONTGOMERY COUNTY, PENNSYLVANIA, RECORDER OF DEEDS v. MERSCORP INC
MERSCORP, Inc., now known as MERSCORP Holdings, Inc., is the parent company that owns and operates the system, while Mortgage Electronic Registration Systems, Inc. is the entity that serves as mortgagee of record in local land recording offices. Additional background and explanation of how MERS operates is set forth in the District Court's opinion. 2 The Recorder did not plead a quiet title claim... More...

$0 (08-04-2015 - PA)


United states of America v. Walter Alston Brown
PHILADELPHIA, PA – Walter Alston Brown, 47, of Providence Forge, Virginia, and Glen Allen, Virginia, and Cynthia Evette Brown, 53, of Philadelphia, PA, were each sentenced to 180 months in prison for their roles in a multi-million dollar mortgage fraud scheme. Walter Brown was a mortgage broker with First Horizon Home Loans, Foxworth Inc., Carteret Mortgage, and Advantage Lending and was one of... More...

$0 (02-19-2015 - PA)


United states of America v. Mary L. Schneir
PITTSBURGH, PA – A resident of Allegheny County, Pennsylvania, has been sentenced in federal court to 27 months imprisonment, followed by three years supervised release, and $270,085.46 in restitution to Cybergenetics Corporation, on her conviction of wire fraud.

United States District Judge Cathy Bissoon imposed the sentence on Mary L. Schneir, 42, of Bethel Park, Pa.

Schneir ... More...

$0 (02-19-2015 - PA)


United States of America v. Gomer Thomas Williams
PHILADELPHIA - Gomer Thomas Williams, 54, of Philadelphia, PA, was sentenced today to 24 months in prison and ordered to pay restitution for a scheme to defraud clients of the legal firm where he worked. Williams was an attorney and associate with the Philadelphia law firm, Spector Gadon & Rosen ("Spector"). Between 2007 and 2012, Williams defrauded four of his trust and estate clients of app... More...

$0 (06-23-2014 - PA)


In re: Kelly L. Makowka
This appeal requires us to interpret a state statute—the Pennsylvania Uniform Planned Community Act (UPCA), 68 Pa. Cons. Stat. §§ 5101–414—in the bankruptcy context. Appellant Kelly Makowka seeks in Chapter 13 proceedings to avoid a portion of claims made by her homeowners association, Pocono Mountain Lake Estates Community Association (the Association). The Bankruptcy Court, in an order a... More...

$0 (06-09-2014 - PA)


United States of America v. Daniel Mumbower
Daniel Mumbower, 35, a former banker, of Glassboro, NJ, was sentenced to 41 months in prison for two counts of bank fraud and one count of receiving bribes by a bank employee for his role in a scheme that defrauded lenders of nearly $3 million. U.S. District Court Judge C. Darnell Jones, II, also ordered three years of supervised release, a $300 special assessment, restitution of $2,718,758, and ... More...

$0 (03-11-2014 - PA)


Daniel R. Sherzer v. Homestart Mortgage Services
This appeal arises under the Truth in Lending Act (TILA), 15 U.S.C. § 1601 et seq. Congress enacted TILA in 1968 to promote the ―informed use of credit.‖ Id. § 1601(a). To achieve this goal, TILA sought ―to assure a meaningful disclosure of credit terms so that the consumer will be able to compare more readily the various credit terms available to him and avoid the uninformed use of credit... More...

$0 (02-06-2013 - PA)


In Re: Berry L. Michael
This appeal raises a question of first impression involving the interpretation of Chapter 13 of the Bankruptcy Code, 11 U.S.C. §§ 101 et seq., in the common circumstance of a debtor converting his or her case from a Chapter 13 adjustment of debts under a reorganization plan to a Chapter 7 liquidation of assets and distribution to creditors.1 If at the time of conversion the Chapter 13 trustee is... More...

$0 (10-26-2012 - PA)


Nationwide Life Insurance Company v. Commonwealth Land Title Insurance Company
This interlocutory appeal requires interpretation of a title insurance policy that contains a widely-used endorsement known as the American Land Title Association 9 Endorsement ("the ALTA 9 Endorsement"). Specifically, this court must decide whether the scope of coverage under ¶ 1(b)(2) of the ALTA 9 Endorsement encompasses losses resulting from entire instruments, or whether the coverage is ... More...

$0 (07-25-2012 - PA)


Vickie J. Goodemote v. John R. Goodemote
In this divorce action, John R. Goodemote ("Goodemote") appeals from the Order and Decree ruling that the increase in value of Goodemote's investment account ("the Investment Account"), funded via Goodemote's pre-marital deposits of his federal veterans' disability benefits payments, is marital property subject to equitable distribution. We affirm. The facts underlying this appeal ar... More...

$0 (05-19-2012 - PA)


Tracey L. Barber v. Commonwealth of Pennsylvania
Tracey L. Barber appeals pro se from the January 10, 2011, order of the Court of Common Pleas of Allegheny County (trial court), which sustained the preliminary objections of the various defendants and dismissed the complaint filed by Barber with prejudice. We affirm.

In December 2008, Barber filed a complaint with the trial court at GD 08-026638 against Cendant Mortgage, PHH Mortgage Servi... More...

$0 (01-09-2012 - PA)


Justin E. Focht v. Tracy L. Focht
In this case, we interpret a provision of the Pennsylvania Divorce Code1 to establish when a cause of action in negligence accrues for purposes of determining whether the settlement proceeds are marital property. Because the Superior Court erred in its interpretation of the relevant statutory provision, we reverse. On April 1, 1999, Justin E. Focht (hereinafter "Appellee") sustained a serious ... More...

$0 (11-23-2011 - PA)


Darwin R. Tobias v. Haifax Township
Darwin and Shirley Tobias appeal an order of the Dauphin County Court of Common Pleas granting Halifax Township's motion for judgment on the pleadings in a civil action arising out of a long-standing dispute between the Tobiases and the Township over the realignment and reconstruction of Keefer Road, which abuts and bisects the Tobiases' property. The trial court held that the Tobiases' clai... More...

$0 (08-26-2011 - PA)


Gene Percudani v. Pocono Record
Gene Percudani and his companies, Raintree Homes and Chapel Creek Mortgage Banker, sued the Pocono Record on a libel theory claiming that a series of investigative articles published in 2001 about abusive home-sale practices, including use of inflated appraisals to sell homes for more than they were worth to those who could least of afford them. Percudani alleged he was falsely portrayed â... More...

$0 (10-21-2010 - PA)


Melrose, Inc. v. City of Pittsburgh
Melrose, Inc. ("Melrose") brought this action challenging the Pittsburgh Zoning Board's rejection of its applications to change the Identification Signs on five Pittsburgh buildings. The proposed building names included "wehirenurses.com building" and "palegalhelp.com." The Zoning Board determined that the signs were Advertising Signs and were therefore prohibited in the zoning distr... More...

$0 (07-20-2010 - PA)


Louis R. Vallies v. Sky Bank
In this putative class action, the sole issue presented by this appeal is whether a plaintiff must prove detrimental reliance in order to recover actual damages sustained because of a disclosure violation under § 1640(a)1 of the Truth in Lending Act ("TILA"), 15 U.S.C. §§ 1601–67. The District Court, following persuasive authority from our sister courts of appeals, concluded that detrimen... More...

$0 (01-01-2010 - PA)


Bruce Gelman v. State Farm Mutual Automobile Insurance Company
Bruce Gelman appeals the district court's Rule 12(b)(6) dismissal of the claims he filed under the Fair Credit Reporting Act that arose from an allegedly improper disclosure of his credit report and a subsequent mailer from an insurance company that arose from that disclosure. For the reasons that follow, we will affirm the district court.

I. FACTUAL BACKGROUND1

On or about Novembe... More...

$0 (10-10-2009 - pa)


August Arnold v. CMC Engineering
In this qui tam action, filed by August Arnold, the Relator alleges that the Defendants, consultants who provided services to the Pennsylvania Department of Transportation ("PennDOT"), falsified their credentials to qualify for higher pay rates. Arnold contends that, as a result, the consultants defrauded the federal government, which funded the contracts at issue, in violation of the False Cl... More...

$0 (05-05-2009 - PA)


M. Clark McCutheon v. America's Servicing Company, Fremont Investment & Loan Company, United Home Savings, LLC
M. Clark McCutcheon obtained a variable-rate mortgage on his home in December 2005. He challenged the validity of that mortgage in July 2006, filing suit against the mortgage broker, the mortgage lender, and the mortgage servicer. After a bench trial, McCutcheon was awarded some of the relief he sought when the District Court found that the mortgage lender, Fremont Investment & Loan Company ("Fr... More...

$0 (03-23-2009 - PA)


Allstate Settlement Corporations v. Rapid Settlements, Ltd.; Andino Ward
State legislation requires court approval of the transfer of future periodic payments provided by a structured settlement of a personal injury claim. In this case, a factoring company sought to evade that requirement by the use of arbitration after a state court refused to approve a lump sum payment in exchange for the rights to future installments. The District Court criticized the factoring comp... More...

$0 (03-19-2009 - PA)


Lynnebrook adn Woodbrook Associates, et al. v. Borough of Millersville
In this appeal, we are asked to determine whether the Commonwealth Court erred in upholding the trial court's determination that Millersville Borough Ordinance No. 2004-5, levying a $30 tax on the consummation of residential lease transactions, was permitted under Section 2(1) of the Local Tax Enabling Act ("LTEA").1 For the following reasons, we reverse.

The facts of this case are st... More...

$0 (12-17-2008 - PA)


Robert K. Dee, Jr. v. Dorough of Dunmore; Dorough of Dunmore Council; Joseph Loftus; Thomas Hennigan; Joseph Talutto; Frank Padula; Leonard Verrastro; Michael Cummings, individually and in their capacity as Councilmen
Appellant Robert Dee, Jr. appeals from the final order of the United States District Court for the Middle District of Pennsylvania granting summary judgment in favor of Appellees the Borough of Dunmore, the Borough of Dunmore Council, and various Borough officials: Joseph Loftus, Thomas Hennigan, Joseph Talutto, Frank Padula, and Leonard Verrastro (collectively "the Borough"). In June of 2005,... More...

$0 (12-04-2008 - PA)


Lisa Y. Campuzano-Burgos, et al. v. Midland Credit Management, Inc., J. Brandon Black, Ron Eckhardt, Midland Funding, LLC, Midland Funding NCC-2 Corp., MCR Receivables Corp.
In this appeal we consider whether a debt collection company violates the Fair Debt Collection Practices Act by sending debtors settlement offers that bear the name of one of the company's senior executives. We conclude that no violation occurred in the circumstances presented here. Because the District Court held that the practice was not in conformity with the statute, we will remand for entry... More...

$0 (12-21-2008 - PA)


Lisa Dillon v. Homeowner's Select, Affinity Insurance Services, Inc.
¶ 1 In a case of first impression, we address whether Appellant Lisa Dillon ("Dillon") may assert a cause of action for money damages against a private employer for gender-based discrimination under the Equal Rights Amendment of the Pennsylvania Constitution. Pa. Const., art. I, § 28. We conclude that there is no private right of action for damages against a private employer under the Equal ... More...

$0 (09-29-2008 - PA)


Consol Pennsylvania Coal Company v. The Farmers National Bank of Claysville and Jon Holbert Carter and Patricia W. Carter
¶ 1 This is an appeal from the Judgment entered in favor of Consol Pennsylvania Coal Company (Consol) and against Jon Holbert Carter and Patricia W. Carter, his wife (the Carters), in a quiet title action, wherein Consol was awarded fee simple title to the coal rights to a tract of land to which the Carters own the surface estate. For the reasons that follow, we reverse and remand for proceedings... More...

$0 (09-10-2008 - PA)


Richard J. Lewis, et aux v. Atlas Van Lines, Inc.
This appeal involves a claim by Richard and Patricia Lewis against Atlas Van Lines, Inc. ("Atlas") for damages incurred as a result of Atlas's failure to live up to its promise to move the Lewises' household belongings by a date certain.

The District Court dismissed the Lewises' claim, concluding that they had failed to comply with the procedural requirements of 49 U.S.C. § 14706... More...

$0 (09-11-2008 - PA)


Christian M. DeJohn v. Temple University, et al.
Christian DeJohn sued Temple University, its former president, David Adamany, and two of his former graduate school professors, Richard H. Immerman and Gregory J.W. Urwin (hereinafter collectively referred to as "Temple" or "the University") in an eight-count complaint for violations of, inter alia, First Amendment freedom of speech and expression stemming from the University's Policy on... More...

$0 (08-04-2008 - PA)