Pennsylvania Fiduciary Duty Law
Walter Shuker; Vivian Shuker v. Smith & Nephew, P.L.C.; Smith & Nephew, Inc.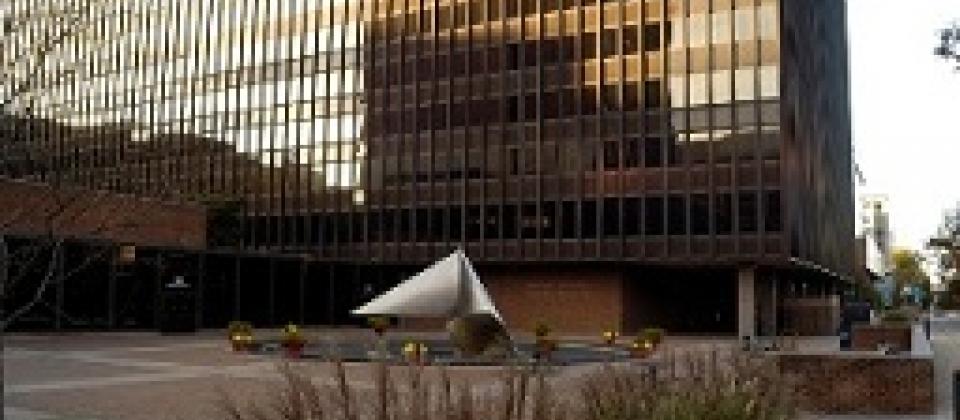 Eastern District of Pennsylvania Federal Courthouse - Philadelphia, Pennsylvania
With the Medical Device Amendments of 1976, Congress added comprehensive medical device approval processes to the Federal Food, Drug, and Cosmetic Act, prescribing tiers of federal requirements for certain devices corresponding to the device's inherent risk level. In exchange for compliance with the strictest federal mandates, Congress afforded manufacturers express preemption from state laws impo... More...

$0 (03-02-2018 - PA)


United States of America v. Raymond Ventrone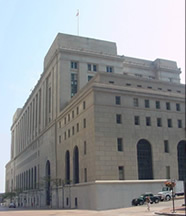 Western District of Pennsylvania Courthouse - Pittsburgh, Pennsylvania
Pittsburgh, PA - Business Manager Sentenced to 41 Months in Prison for Embezzling $1.5 Million from Boilermakers Local 154

A former Boilermakers union official has been sentenced in federal court to 41 months in prison, followed by three years of supervised release, on his conviction of embezzlement and theft of Labor Union assets and income tax evasion, United States Attorney Scott W. Br... More...

$0 (02-13-2018 - PA)


United States of America v. Rocco Panucci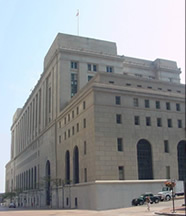 Western District of Pennsylvania Courthouse - Pittsburgh, Pennsylvania
Pittsburgh, PA - Golf Resort CEO Pleads Guilty to Fraud and Tax Evasion Charges

A resident of Westmoreland County, Pennsylvania has pleaded guilty in federal court in Pittsburgh on charges of wire fraud and income tax evasion.

Rocco Panucci, 53, of Greensburg, PA, pleaded guilty to two counts before United States District Judge Arthur J. Schwab.

According to the informat... More...

$0 (12-03-2017 - PA)


Joan Kedra v. Richard Schroeter
Third Circuit Court of Appeals - Philadelphia, Pennsylvania
This case arises from the grievous death of State
Trooper David Kedra, who was shot and killed by his
instructor, then-Corporal Richard Schroeter, during a routine
firearms training. Although a long-term veteran of the police
force and specifically certified in the safe use of firearms,
** Honorable Michael J. Melloy, Senior Circuit Judge,
United States Court of Appeals for... More...

$0 (12-03-2017 - PA)


Theodore Hayes v. Philip E. Harvey
Third Circuit Court of Appeals - Philadelphia, Pennsylvania
In this appeal, we must decide whether the enhanced voucher provision of the United States Housing Act of 1937, 42 U.S.C. § 1437f(t), requires property owners to continuously renew enhanced-voucher tenancies. Theodore Hayes and Aqeela Fogle (the Hayes family) are a low-income family whose rent is subsidized by enhanced voucher assistance. Their eligibility to receive enhanced vouchers is contingen... More...

$0 (11-03-2017 - PA)


In Re: Asbestos Products Liability Litigation (No. VI)
Third Circuit Court of Appeals - Philadelphia, Pennsylvania
These asbestos cases involve the availability of the
"bare-metal defense" under maritime law. The defense's basic
idea is that a manufacturer who delivers a product "bare
metal"—that is without the insulation or other material that
must be added for the product's proper operation—is not
generally liable for injuries caused by asbestos in later-added
materials. A classic sce... More...

$0 (10-13-2017 - PA)


Paul Richard McGann v. Cinemark USA, Inc.
Third Circuit Court of Appeals - Philadelphia, Pennsylvania
The Americans with Disabilities Act ("ADA"), 42
U.S.C. § 12101, et seq., requires public accommodations,
including movie theaters, to furnish auxiliary aids and services,
which include qualified interpreters, to patrons with vision,
hearing, and speech disabilities. Plaintiff-Appellant Paul
McGann, who is blind and deaf, requested from Defendant-
Appellee Cinemark US... More...

$0 (10-13-2017 - PA)


Estate of Jeffrey H. Ware v. Hospital of the University of Pennsylvania, et al.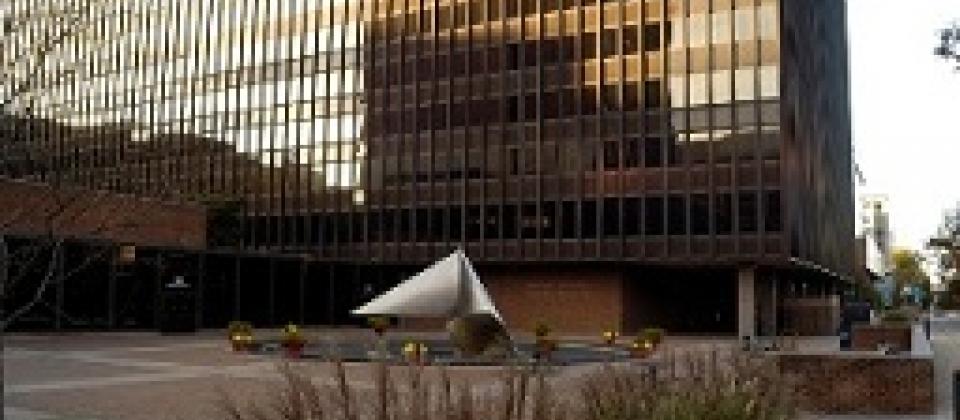 Federal Courthouse - Philadelphia, Pennsylvania
Barbara Boyer, the widow of a cancer researcher who developed a fatal tumor allegedly as a result of inadequate safety precautions taken to protect him from radiation in his lab, sued the University of Pennsylvania together with affiliated persons and entities.1 Before us is the reach of the Price-Anderson Act, see 42 U.S.C. § 2011, et seq., and its remedy-limiting provisions. The Act gives federa... More...

$0 (09-25-2017 - PA)


Lena Davenport v. Borough of Homestead, et al.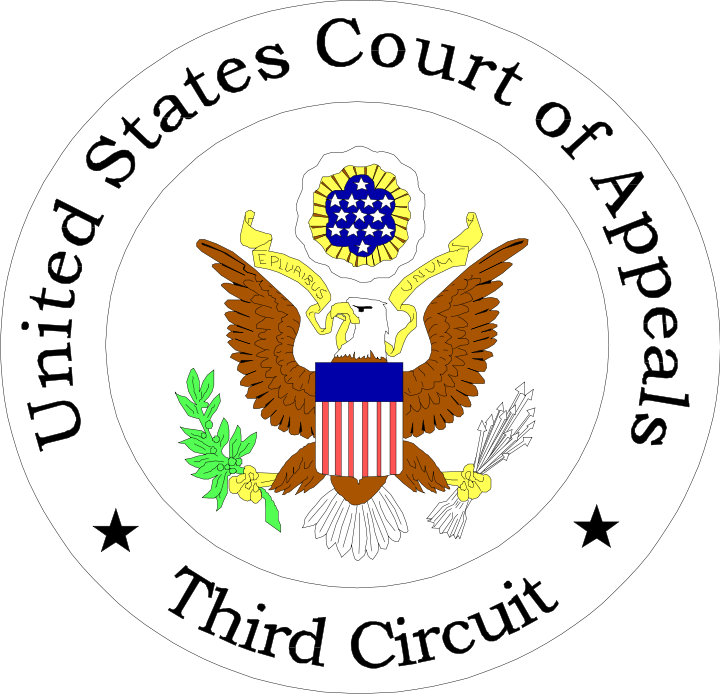 On an early Sunday morning in January 2013, Lena
Davenport was riding in the front passenger seat of a vehicle
driven by her son Donald Burris, Jr. After running a red light
and refusing to pull over, Burris led police officers on a
nearly five-mile low speed pursuit into the City of Pittsburgh.
As the pursuit entered an area with high pedestrian traffic,
City of Pittsburgh... More...

$0 (08-29-2017 - PA)


Ronald Kelly v. Maxium Speciality Insurance Group
This case presents a situation familiar to our district courts. Two related lawsuits are pending — one each in state and federal court. The state action seeks to determine a defendant's liability for an alleged harm, and the federal action seeks only a declaratory judgment on an insurer's obligation to defend and indemnify the defendant. The District Court here exercised its discretion to abstain ... More...

$0 (08-21-2017 - PA)


Parks, LLC v. Tyson Foods, Inc.; Hillshire Brands Company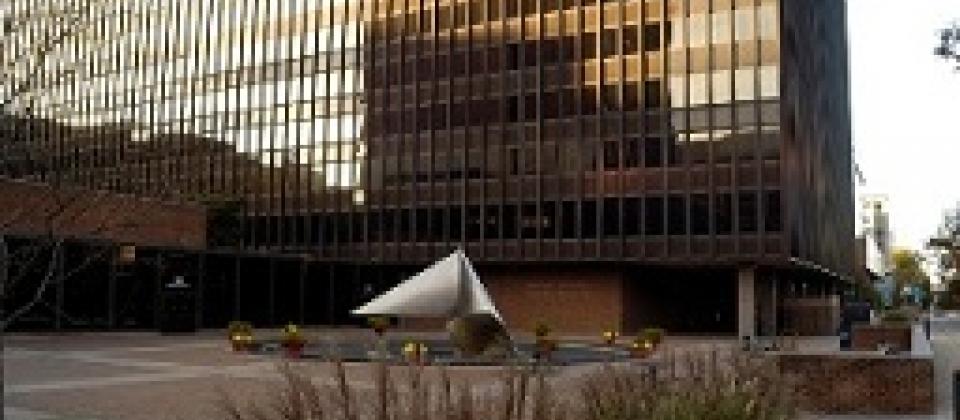 Federal Courthouse - Philadelphia, Pennsylvania
This case concerns a trademark that once enjoyed widespread recognition but has since grown considerably weaker. Since the 1950s, Parks Sausage Company has manufactured or licensed sausage under the brand name "PARKS."1 At one point, PARKS was placed on the Principal Register of trademarks at the United States Patent and Trademark Office ("USPTO"), but, sometime in the early 2000s, Parks failed to... More...

$0 (07-24-2017 - PA)


William Johnson v. Marirosa Lamas
In the early morning hours of August 26, 2005, off-duty police officer Terrence Flomo was shot to death while he sat in his car near the intersection of 20th Street and Cecil B. Moore Avenue in North Philadelphia. The Commonwealth charged William Johnson and Mumin Slaughter with murder based on witness identifications and forensic testimony. The shooting occurred after Flomo had stopped his car an... More...

$0 (03-03-2017 - PA)


United States of America v. Kenneth R. Douglas
Kenneth Douglas appeals his sentence, arguing that the District Court incorrectly held him responsible for trafficking more than 450 kilograms of cocaine, erroneously applied sentencing enhancements for abuse of a position of trust under U.S.S.G. § 3B1.3 and obstruction of justice under U.S.S.G. § 3C1.1, and failed to appropriately consider the disparity between his sentence and those imposed on h... More...

$0 (02-26-2017 - PA)


United States of America v. Dr. Yasin Khan, Dr. Elizabeth Khan, Dr. Dong Ko, Westfield Hospital
Philadelphia, PA - Doctors and Medical Facilities in Lehigh Valley Pay $690,441 to Resolve Healthcare Fraud Allegations

Dr. Yasin Khan, Dr. Elizabeth Khan, Dr. Dong Ko, Westfield Hospital and affiliated entities including a related pain clinic, Lehigh Valley Pain Management, have agreed to pay $690,441 to the federal government to resolve allegations that they violated the False Claims Ac... More...

$690441 (08-17-2016 - PA)


Robin Feeko v. Pfizer Inc
Appellants Robin Feeko, Nelida Marengo, and Janet Rodgers brought claims for
severance beAppellants Robin Feeko, Nelida Marengo, and Janet Rodgers brought claims for
severance benefits under Pfizer's Severance Plan on behalf of themselves and the
 This disposition is not an opinion of the full Court and pursuant to I.O.P. 5.7 do... More...

$0 (04-03-2016 - PA)


Milton Orozco-Velasquez v. Attorney General United States
An alien must reside in the United States "for a continuous period of not less than 10 years" to be eligible for cancellation of removal.3 Orozco-Velasquez, a Guatemalan native and citizen, arrived in the United States in September 1998 or February 19994 without being admitted or paroled. On May 9, 2008, Orozco-Velasquez was served with a NTA, ordering him to appear before an IJ in Elizabeth, Ne... More...

$0 (04-03-2016 - PA)


Jeffrey Wiest v. Tyco Electronics Corp
We review the record in the light most favorable to the party opposing summary judgment—here, the plaintiff. See Reedy v. Evanson, 615 F.3d 197, 210 (3d Cir. 2010). Nevertheless, we do not at the summary judgment stage of proceedings accept as true allegations unsupported in the record. See Williams v. Borough of West Chester, 891 F.2d 458, 460 (3d Cir. 1989) (internal citations omitted) ("[E]v... More...

$0 (02-07-2016 - PA)


AT&T Corp v. Core Communications Inc
Congress passed the Telecommunications Act of 19961 (TCA) to "fundamentally restructure[] local telephone markets."2 Before the TCA, local telephone service companies operated as government-regulated monopolies. "States typically granted an exclusive franchise in each local service area to a local exchange carrier (LEC)."3 One of the TCA's principal aims "was to end local telephone monopolies a... More...

$0 (12-24-2015 - PA)


Maria Garlick v. Trans Tech Logistics Inc
George Garlick drove a water truck for Trans Tech Logistics ("TTL").3 TTL
leased its vehicles and provided drivers to QC, which operated "a bulk tank truck
network serving the chemical, bulk liquid, and energy markets." App. 155. QC
contracted TTL to haul water via baby bottle trucks, to and from natural gas fracking
sites, operated by Anadarko, an oil and gas producer and o... More...

$0 (12-21-2015 - PA)


United States of America v. Joaquin Foy a/k/a Isa El-Mahde
Joaquin Foy appeals from an order entered by the District Court in the Eastern District of Pennsylvania on December 7, 2010, denying his motion filed under Fed. R. Civ. P. 60(d)(3) on November 18, 2010, seeking to vacate an order of civil
3
commitment pursuant to which he was confined at that time and thus requesting that he be released. Although the Eastern District Court previously had i... More...

$0 (10-05-2015 - PA)


Reynaldo Reyes v. Netdeposit

Reyes alleges that the defendants conspired to conduct a fraudulent scheme whereby certain telemarketing firms would contact unsuspecting individuals and offer them something of little or no value. Reyes alleges that, during unsolicited phone calls with unsuspecting consumers, the telemarketers would obtain bank account information which was used to make unauthorized debits from the the co... More...

$0 (09-05-2015 - PA)


IN RE: TRIBUNE MEDIA COMPANY, Debtor; AURELIUS CAPITAL MANAGEMENT, L.P., DEUTSCHE BANK TRUST COMPANY AMERICAS; LAW DEBENTURE TRUST COMPANY OF NEW YORK
In December 2007, the Tribune Company (which published the Chicago Tribune and the Los Angeles Times and held many other properties) was facing a challenging business climate. Sensing an opportunity, Sam Zell, a wealthy real estate investor, orchestrated a leveraged buy-out ("LBO"), a transaction by which a purchaser (in this case, an entity controlled by Zell and, for convenience, referred to by... More...

$0 (08-23-2015 - PA)


Devon Robotics, LLC v. Gaspar Deviendma; McKessen Corporation
Appellee Devon Robotics, LLC ("Devon") acquired the rights to distribute two robotic medical devices, CytoCare and i.v. Station, from an Italian corporation, Health Robotics, S.r.l. ("Health Robotics"). Appellant Gaspar DeViedma ("DeViedma"), the general counsel for Health Robotics, negotiated the distribution contracts for both CytoCare and i.v. Station. Each contract contained an identical arb... More...

$0 (08-08-2015 - PA)


MONTGOMERY COUNTY, PENNSYLVANIA, RECORDER OF DEEDS v. MERSCORP INC
MERSCORP, Inc., now known as MERSCORP Holdings, Inc., is the parent company that owns and operates the system, while Mortgage Electronic Registration Systems, Inc. is the entity that serves as mortgagee of record in local land recording offices. Additional background and explanation of how MERS operates is set forth in the District Court's opinion. 2 The Recorder did not plead a quiet title claim... More...

$0 (08-04-2015 - PA)


United States of America v. Chester A. Bitterman, Jr., C. Grant Bitterman, Curtis L. Bitterman and Craig L. Bitterman
PHILADELPHIA, PA – Chester A. Bitterman Jr., 81, and his sons, Craig L. Bitterman, 55, C. Grant Bitterman, 53, and Curtis L. Bitterman, 61, were sentenced for conspiracy to defraud the United States. At sentencing hearings held on July 15, 17 and 22, U.S. District Court Judge James Knoll Gardner imposed the following sentences:



Craig L. Bitterman, of Strasburg, PA, was sen... More...

$0 (07-23-2015 - PA)


Jared Wolfe v. Allstate Property & Casualty Insurance Company
In this insurance dispute between appellant Allstate Property & Casualty Insurance Co. ("Allstate") and appellee Jared Wolfe, we are presented with the question of whether punitive damages awarded against an insured in a personal injury suit are recoverable in a later breach of contract or bad faith suit against the insurer. It is Pennsylvania's public policy that insurers cannot insure agai... More...

$0 (06-25-2015 - Pa)


Deborah Hansler v. Lehigh Valley Hospital Network
Deborah Hansler requested intermittent leave from her former employer, Lehigh Valley Health Network ("Lehigh Valley"), under the Family Medical Leave Act of 1993 ("FMLA" or the "Act"), 29 U.S.C. § 2601 et seq.1 Specifically, Hansler submitted a medical certification requesting leave for two days a week for approximately one month. As alleged in the complaint, the medical certification... More...

$0 (06-22-2015 - PA)


Kayunta Johnson-Winters v. Redner's Market, Inc.
Kayunta Johnson-Winters, as succession representative of appellant Sammy Perry, contends that the District Court erred in granting summary judgment to appellee Redner's Markets, Inc., with regard to Perry's employment discrimination claims under Title VII and the Pennsylvania Human Relations Act (PHRA).1 Perry, an African-American man, worked at a Redner's Markets grocery store in Lansdale, ... More...

$0 (04-22-2015 - PA)


Michael E. Siluk, Jr. v. Catherine Merwin
We are asked to interpret provisions of the Prison Litigation Reform Act ("PLRA") requiring federal prisons to withdraw certain amounts from prisoner trust accounts to pay
1 The attorneys for the appellant are appearing pro bono following a prior order granting appellant's motion to proceed in forma pauperis. The judges of this court express our gratitude to those attorneys for accepting... More...

$0 (04-10-2015 - PA)


Francis X. Dougherty v. School District of Philadelphia, et al.
Appellee Francis X. Dougherty, a former employee with the School District of Philadelphia, was terminated after publicly disclosing the alleged misconduct of the School District's Superintendent in steering a prime contract to a minority-owned business. Dougherty filed suit in the United States District Court for the Eastern District of Pennsylvania, alleging First Amendment retaliation and viol... More...

$0 (12-01-2014 - PA)


United States of America v. Robert Paladino
Robert Paladino appeals the District Court's judgment revoking supervised release and imposing a sentence of imprisonment. Because Paladino was denied the right of allocution at sentencing, we vacate and remand to the District Court for resentencing.
3
I.
In June 2004, Appellant Robert Paladino responded to an internet advertisement placed by an undercover federal agent that offered ... More...

$0 (10-08-2014 - PA)


United States of America v. Gomer Thomas Williams
PHILADELPHIA - Gomer Thomas Williams, 54, of Philadelphia, PA, was sentenced today to 24 months in prison and ordered to pay restitution for a scheme to defraud clients of the legal firm where he worked. Williams was an attorney and associate with the Philadelphia law firm, Spector Gadon & Rosen ("Spector"). Between 2007 and 2012, Williams defrauded four of his trust and estate clients of app... More...

$0 (06-23-2014 - PA)


Ronald Ross v. Kevin Gilhuly; Continental Tire of Americas, LLC
Ronald Ross appeals a grant of summary judgment by the United States District Court for the Eastern District of Pennsylvania to Continental Tire of Americas LLC ("Continental") and Kevin Gilhuly in this Family and Medical Leave Act ("FMLA") action. 29 U.S.C. §2601 et seq. Because Ross received all to which he was entitled under the FMLA, and suffered no adverse employment consequences for... More...

$0 (06-17-2014 - PA)


Rox-Ann Feifer v. Westport Insurance Corporation
Appellant Westport Insurance Corporation ("Westport") appeals the District Court for the Middle District of Pennsylvania's decision declining to exercise jurisdiction over the instant case and its Order dismissing the case without prejudice and remanding it to the Court of Common Pleas of Lackawanna County, Pennsylvania. Reifer v. Westport Ins. Corp., 943 F. Supp. 2d 506, 512 (M.D. Pa. 2013)... More...

$0 (04-29-2014 - PA)


United States of America v. Corey Golson
This appeal stems from the controlled delivery of a parcel containing twenty pounds of marijuana (the "Parcel") to the residence of Defendant-Appellant Corey Golson ("Golson"), where upon acceptance, state and federal law enforcement agents conducted a search of Golson"s home pursuant to an anticipatory search warrant (the "Anticipatory Warrant") issued by Pennsylvania Magisterial Di... More...

$0 (03-26-2014 - PA)


Edward M. Seamans v. Temple University
In this case we consider for the first time the interplay between the Fair Credit Reporting Act ("FCRA"), 15 U.S.C. §§ 1681–1681x, and the Higher Education Act of 1965 ("HEA"), 20 U.S.C. §§ 1001–1155, with respect to the responsibilities of an institution of higher education that furnishes information on student loan indebtedness to a consumer reporting agency ("CRA"). Edward M... More...

$0 (02-21-2014 - PA)


Steven R. Graboff v. The Colleran Firm
This matter comes on before this Court on an appeal from an order of the District Court entered March 28, 2013, denying defendants-appellants, the American Academy of Orthopaedic Surgeons and the American Association of Orthopaedic Surgeons' (together the "AAOS"), motion for judgment as a matter of law and for judgment notwithstanding the verdict. For the reasons we set forth we will affirm ... More...

$0 (02-20-2014 - PA)


United States of America v. Corey Golson
This appeal stems from the controlled delivery of a parcel containing twenty pounds of marijuana (the "Parcel") to the residence of Defendant-Appellant Corey Golson ("Golson"), where upon acceptance, state and federal law enforcement agents conducted a search of Golson"s home pursuant to an anticipatory search warrant (the "Anticipatory Warrant") issued by Pennsylvania Magisterial Di... More...

$0 (02-11-2014 - PA)


Iman Sharif v. C.O. Nathan Picone
Plaintiff, Iman Sharif, appeals from a jury verdict in favor of Defendants - several Northampton County Prison officers - on Sharif's 42 U.S.C. § 1983 excessive force claim. On appeal, Sharif argues that the District Court erred in admitting evidence of Sharif's prior plea of nolo contendere and resulting conviction for assault in connection with the incident that is at the heart of his § 19... More...

$0 (01-23-2014 - PA)


Iman Sharif v. C.O. Nathan Picone
Plaintiff, Iman Sharif, appeals from a jury verdict in favor of Defendants - several Northampton County Prison officers - on Sharif's 42 U.S.C. § 1983 excessive force claim.

On appeal, Sharif argues that the District Court erred in admitting evidence of Sharif's prior plea of nolo contendere and resulting conviction for assault in connection with the incident that is at the heart of hi... More...

$0 (01-21-2014 - PA)