Massachusetts Judgment Law
Joseph Chalifoux v. Jennifer Chalifoux, Shaun Woods and Town of Tyingsborough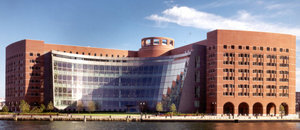 United States Court of Appeals For The First Circuit - Boston, Massachusetts
Appellee Jennifer Chalifoux ("Jennifer")
filed for divorce from her husband, appellant Joseph Chalifoux
("Joseph"), on May 5, 2010. The subsequent divorce proceedings
were highly contentious1 and spawned a torrent of additional
lawsuits in various federal and state courts. The case before us
now is the latest iteration of these lawsuits, wi... More...

$0 (07-31-2017 - MA)


UNITED STATES OF AMERICA v. TONY BEDINI
_______________________________________________
UNITED STATES OF AMERICA v. ISKENDER KAPLLANI
United States Court of Appeals For the First Circuit
In 2012, Bedini and Kapllani were charged in the United
States District Court for the District of Massachusetts with
conspiracy to distribute and to possess with intent to distribute
five or more kilograms of cocaine in violation of 21 U.S.C. § 846.
Six other codefendants were also charged in that indictment for
the same crime, in consequence of their alleged participatio... More...

$0 (07-08-2017 - MA)


UNITED STATES OF AMERICA v. WAYNE CARTER
United States Court of Appeals for the First Circuit.
On April 1, 1997, Carter pled guilty in state court to
violating Maine's assault statute, Me. Stat. tit. 17-A,
§ 207(1)(A). The victim was Carter's girlfriend and the mother of
one of his children.1 Thirteen years later, Carter was indicted
for violating 18 U.S.C. § 922(g)(9) by possessing a firearm that
he had inherited, kept, pawned, and redeemed after the 1997 assault... More...

$0 (07-08-2017 - MA)


Todd McKeague v. One World Technologies, Inc.
This appeal arises out of a civil case in which the plaintiff's two lawyers did nothing to
prosecute the plaintiff's claims within generous deadlines,
received a second chance, and then failed to oppose a pending
motion for summary judgment. On such a record, we find that the
district court did not abuse its discretion in failing to grant More...

$0 (06-08-2017 - MA)


Michele Audette v. Town of Plymouth, MA
Federal Courthouse - Boston, Massachusetts
Appellant Michelle Audette, a
police patrol officer1 in Plymouth, Massachusetts, appeals from
the entry of summary judgment for the Town of Plymouth ("Town"),
the Plymouth Police Department ("Department"), and a number of the
Town's and the Department's employees. Audette claims that she
suffered discrimination in violation of the Americans with
Disabilities Act ("ADA"), 42... More...

$0 (05-31-2017 - MA)


Jeannette Buntin v. City of Boston
This appeal causes us to decide
a question of first impression in this circuit. We hold that a
plaintiff may not bring claims for damages under 42 U.S.C. § 1981
against state actors, including defendants sued in their official
capacities as government officials -- here, employees of the City
of Boston. This result is required by Jett v. Dallas Independent
School District, i... More...

$0 (05-15-2017 - MA)


COMMONWEALTH vs. DOUGLAS GARCIA
Massachusetts Supreme Judicial Court
The Commonwealth introduced the following
evidence at trial. We reserve the circumstances of the
erroneously admitted testimony for our analysis of the issue.
After an argument with her boy friend, Sally spoke with her
mother on the telephone and asked to stay at her apartment,
where the defendant also lived. Although out of town, her
mother told Sally that she co... More...

$0 (04-22-2017 - MA)


UNITED STATES OF AMERICA v. ENRICO PONZO, a/k/a Henry Ponzo, a/k/a Michael P. Petrillo, a/k/a Rico, a/k/a Joey, a/k/a Jeffrey John Shaw, a/k/a Jay Shaw
Idaho Rancher Revealed as Gangster From Boston
This case centers on Ponzo's affiliation with LCN, a
crime network with a "boss," "soldiers," and "associates" -- an
affiliation that began in the late 1980s and ended in the mid
1990s, give or take. LCN operated its organized crime network through trafficking drugs, loansharking, extortion, and illegal gambling. Ponzo's LCN membership formed the basis for the
Racketeer Influ... More...

$0 (04-09-2017 - MA)


UNITED STATES OF AMERICA v. SIREWL COX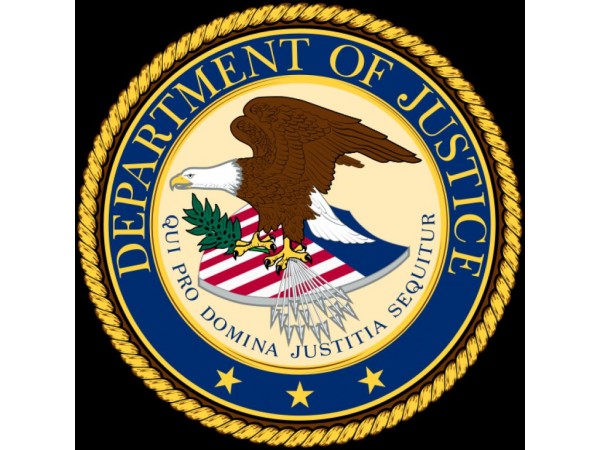 MoreLaw Performance Internet Marketing

Completely Free Marketing If It Does Not Work



We provide here only a brief synopsis of the essential
facts of this case, reserving additional detail for the analysis
that follows.<... More... $0 (03-21-2017 - MA)


JOSE SOTO v. MEGAN J. BRENNAN, Postmaster General of the U.S. Postal Service
MoreLaw Performance Internet Marketing

Completely Free Marketing If It Does Not Work






Jose Soto appeals from the district court's
dismissal of his four-count complaint alleging that his former
employer, t... More... $0 (03-14-2017 - MA)


UNITED STATES OF AMERICA v. JANICE TROISI
We summarize the basic contours of the healthcare fraud
scheme and proceedings below, reserving a fuller exposition of the
relevant facts for our analysis of the particular issues presented
by this appeal. See United States v. López-Díaz, 794 F.3d 106,
109 (1st Cir. 2015) (citing United States v. Flores–Rivera, 787
F.3d 1, 9 (1st Cir. 2015)), cert. denied, 136 S. Ct. 1229... More...

$0 (02-25-2017 - MA)


UNITED STATES OF AMERICA v. ROBEL KIDANE PHILLIPOS
Boston Marathon bombing
We start with Phillipos's challenges to the admission
into evidence of a signed confession, in which Phillipos admitted
to making the false statements that are at issue during two
informal interviews with federal agents in the two weeks following
the bombing. Phillipos signed that confession at the conclusion
of an interview with an agent of the Federal Bureau of
Inv... More...

$0 (02-25-2017 - MA)


ALEXIS D. COREN-HALL vs. MASSACHUSETTS BAY TRANSPORTATION AUTHORITY
The defendant, Massachusetts Bay Transportation
Authority (MBTA), appeals from a Superior Court order denying
its renewed motion for summary judgment on plaintiff Alexis D.
Coren-Hall's tort claim under the Massachusetts Tort Claims Act,
G. L. c. 258. The MBTA's motion asserted that Coren-Hall had
failed to make presentment of her claim to the MBTA's "executive
offic... More...

$0 (02-23-2017 - MA)


UNITED STATES OF AMERICA v. KEYON A. TAYLOR, a/k/a Key, a/k/a Keyon Taylor
Taylor raises many challenges to his conviction and
sentence on appeal, but the sufficiency of the evidence is not one
of them. So, we give a balanced presentation of those facts
necessary to understand the parameters of this appeal and our
disposal of it. See United States v. Burgos-Montes, 786 F.3d 92,
99 (1st Cir. 2015), cert. denied, 136 S. Ct. 599 (2015).1 The
de... More...

$0 (02-13-2017 - MA)


United States of America v. Keyon A. Taylor, a/k/a Key, a/k/a Keyon Taylor
Keyon Taylor ("Taylor") shot
and beat a postal worker, and then hijacked his truck in a botched
robbery scheme. The ordeal finally came to an end when the worker
popped the truck's rear gate and jumped out of the moving vehicle
to try and save his own skin. Taylor was convicted of multiple
federal crimes arising from this episode, then sentenced to just
shy of thirty years ... More...

$0 (02-12-2017 - MA)


United States of America v. Medstar Ambulance, Inc.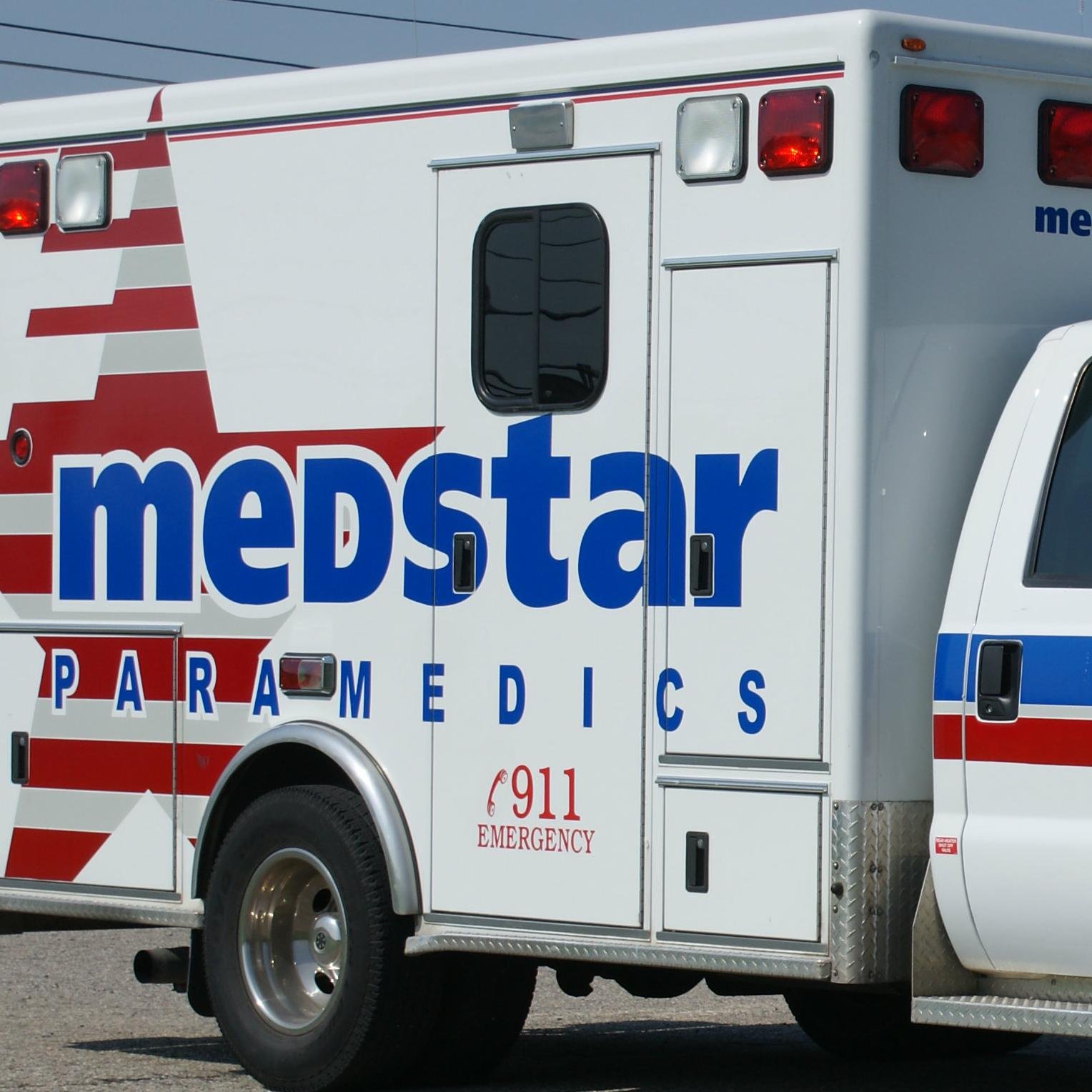 Boston, MA - Medstar Ambulance to Pay $12.7 Million to Resolve False Claims Act Allegations Involving Medically Unnecessary Transport Services and Inflated Claims to Medicare

Medstar Ambulance Inc., including four subsidiary companies and its two owners, Nicholas and Gregory Melehov, have agreed to pay $12.7 million to resolve allegations that the Massachusetts-based ambulance company kno... More...

$12700000 (01-19-2017 - MA)


UNITED STATES OF AMERICA v. JEREMY LAWRENCE
On June 21, 2013, Detective Michael Reynolds ("Detective
Reynolds"), saw a black sedan traveling at a rapid rate of speed
on Union Street in Braintree, Massachusetts. Union Street is a
secondary, two-lane road, with each lane going in opposite
directions. The road is, for the most part and in the area relevant
to this case, divided by a solid yellow line and framed by wh... More...

$0 (01-17-2017 - MA)


COMMONWEALTH vs. PHILIP CHISM & others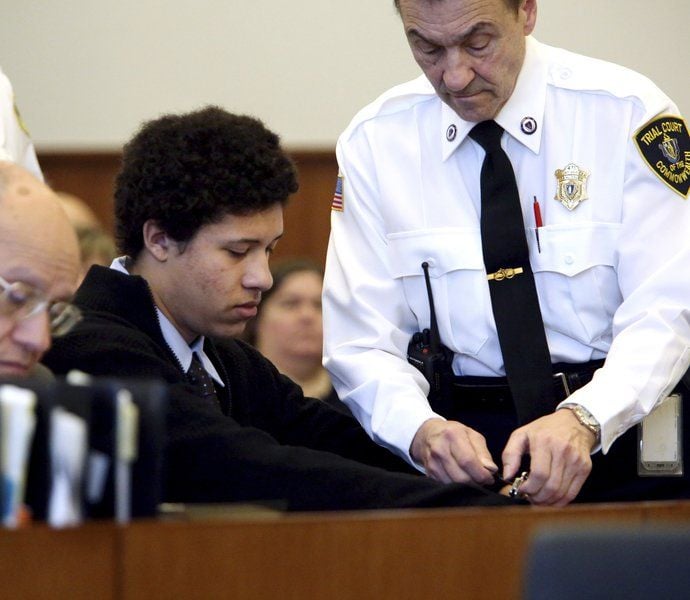 In the early evening of October 22, 2013, the
defendant's mother informed the Danvers police department that
the defendant, who was fourteen years old at the time, was
missing. Shortly after midnight on October 23, a Danvers police
officer located the defendant walking on a road in Topsfield and
transported him to the Topsfield police station, where the
backpack he ... More...

$0 (01-04-2017 - MA)


State of Tennessee v. Edythe Christie
Defendant, a lawyer, was indicted by the Madison County Grand Jury in September of 2014 for tampering with evidence. The case against Defendant arose in conjunction with the investigation into the death of Brittany Christie, who was found dead in a motel room in Jackson, Tennessee, in early December of 2013 from an apparent
- 2 -
overdose of heroin and Klonopin. John Christie, Defendan... More...

$0 (01-01-2017 - MA)


Ronnie Jones v. City of Boston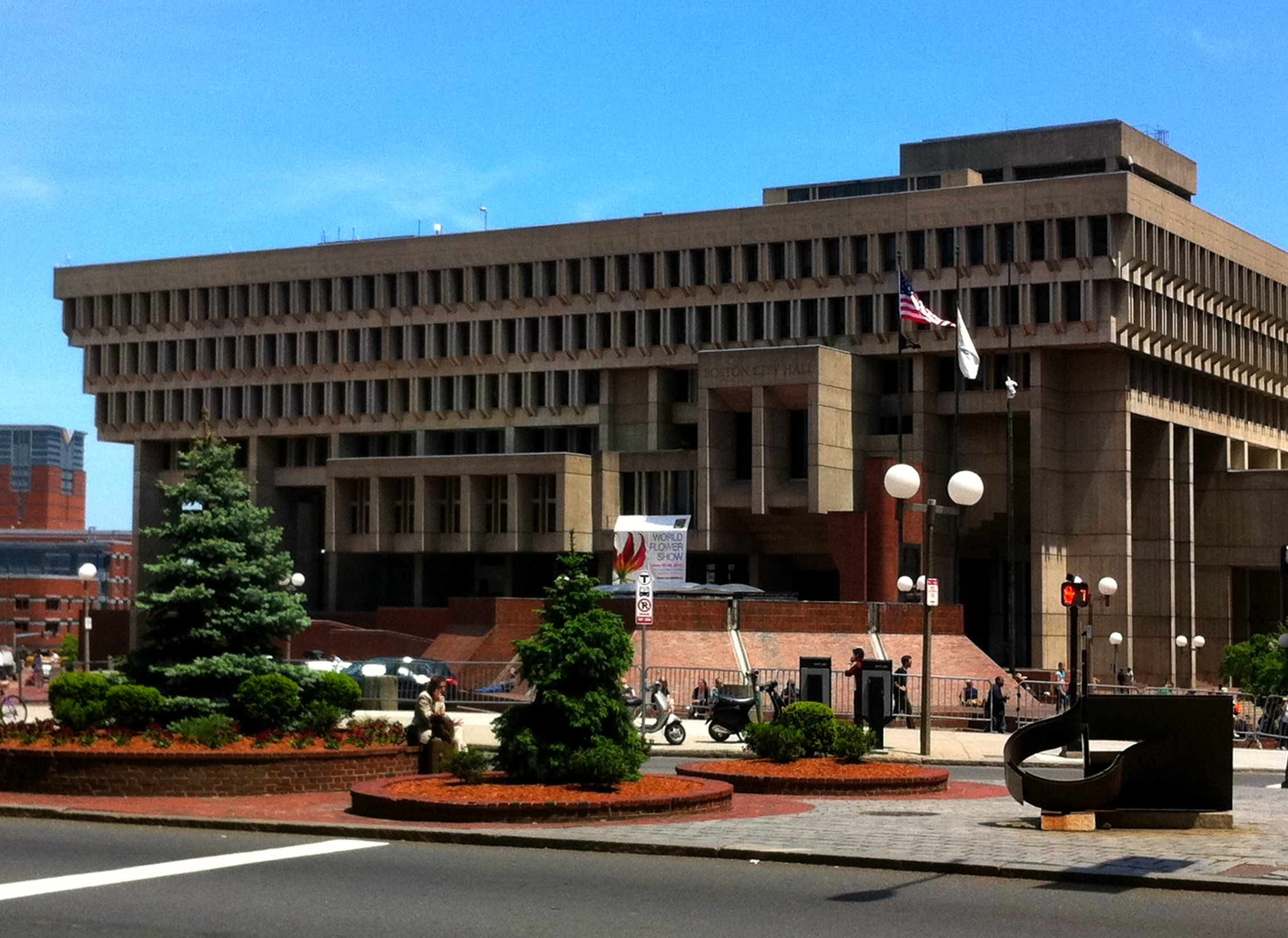 Making their second appearance before this court are eight police officers, a police cadet, and
a provisionally hired 911 operator (collectively, the "Officers"),
who claim that they suffered adverse employment actions by the
Boston Police Department ("Department") as a result of a racially
discriminatory hair drug test. Eschewing any claim that the
De... More...

$0 (12-29-2016 - MA)


ERIC HALBACH & another vs. NORMANDY REAL ESTATE PARTNERS & others
Plaintiff Eric Halbach (Halbach) suffered serious injuries when he fell as a result of uneven pavement on a public sidewalk adjacent to a commercial building owned by defendant 100 & 200 Clarendon Street, LLC (Clarendon), and
operated, leased, and maintained by one or more of the remaining defendants (collectively, Normandy). Halbach and his wife, Kathleen Halbach, subs... More...

$0 (11-20-2016 - MA)


COMMONWEALTH vs. QUINCY BUTLER
Case No. - 11-P-729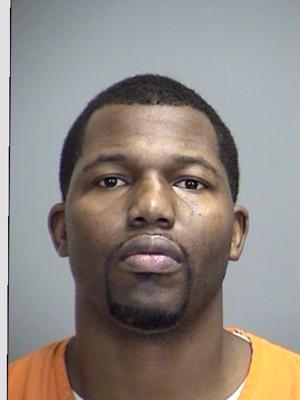 The defendant, Quincy Butler, appeals from his convictions of murder in the second degree (G. L. c. 265, § 1),

2 and eight related offenses.1 The defendant was tried with a codefendant, William Wood, on a theory of joint venture for crimes committed in the course of a botched kidnapping and robbery attempt.2 Wood was convicted of murder in the first degree and various other ... More...

$0 (11-04-2016 - MA)


COMMONWEALTH vs. RICHARD LAWSON
The defendant, after being told by Boston police officers that he had an outstanding warrant, resisted arrest and assaulted the officers. At a jury-waived trial in the Boston Municipal Court, the defendant offered a defense of lack of criminal responsibility, and called a forensic psychologist who described the defendant's lengthy mental health history and opined that the defendant was not ... More...

$0 (10-29-2016 - MA)


COMMONWEALTH vs. MICHAEL FERREIRA
The issue in this case concerns the proper
application of the doctrine of collateral estoppel, as embodied
in the double jeopardy clause of the Fifth Amendment to the
United States Constitution and in Massachusetts statutes and
common law. See Ashe v. Swenson, 397 U.S. 436 (1970);
Commonwealth v. Benson, 389 Mass. 473 (1983). See also G. L.

In 2011, nearly for... More...

$0 (10-15-2016 - MA)


COMMONWEALTH vs. JOHN LACOY
We recite the facts as the jury could have
found them, noting facts that are disputed, and reserving
certain details for our analysis of the issues raised on appeal.
The defendant and the victim, Casey Taylor, met in a
homeless shelter. After the defendant found an apartment with
two other men, Taylor stayed with him overnight from time to
time. The landlord1 event... More...

$0 (10-06-2016 - MA)


ZVI CONSTRUCTION COMPANY, LLC vs. FRANKLIN LEVY & another
Except where indicated, the following facts are not in dispute. Brendan Higgins, Joshua Huggard, and
Jordan Tobins were members and managers of numerous limited liability companies operating a small chain of pizzerias known as The Upper Crust. On April 5, 2012, Higgins, Huggard, and The Upper Crust, all of whom were represented by Levy and his firm, L & W, filed a civil lawsuit against Tob... More...

$0 (10-06-2016 - MA)


Commonwealth v. Teixeira; Commonwealth v. Meade
These cases stem from two unrelated, nonfatal
shootings in the Roxbury section of Boston in June, 2015, and
July, 2015. Angelo Teixeira was arrested for the first
shooting, and Christopher Meade for the second. Meade and
Teixeira each were charged by complaint in the Boston Municipal
Court (BMC) with a number of felonies, including some that are
outside the final ju... More...

$0 (09-18-2016 - MA)


Rueli v. Baystate Health, Inc.
Plaintiffs are a putative class
of unionized nurses who sued their employer in state court for
unpaid wages and overtime pay for work performed outside their
approved shifts. Their employer removed the case to federal court,
citing the doctrine of complete preemption, under which claims
requiring interpretation of a collective bargaining agreement
("CBA") are reclass... More...

$0 (08-23-2016 - MA)


COMMONWEALTH vs. AARON HERNANDEZ
On July 16, 2012, Daniel de Abreu and
Safiro Furtado were murdered in an alleged drive-by shooting in
the South End section of Boston. During the investigation of
the crimes, Alexander Bradley stated that he witnessed the
defendant shoot at five occupants of a 2003 BMW sedan on the
date in question. He further stated that on February 13, 2013,
while he and the defen... More...

$0 (08-21-2016 - MA)


COMMONWEALTH OF MASSACHUSETTS vs. JAHMAL BRANGAN
On March 13, 2015, a jury convicted the defendant of armed robbery while masked, in violation of G. L. c. 265, § 17. During closing argument, the defendant objected to a series of the prosecutor's statements, and at its conclusion moved for a mistrial, claiming that those statements constituted prejudicial error. The trial judge, who had given curative instructions in response to the defendant'... More...

$0 (08-13-2016 - MA)


FREDERICK CLAY vs. MASSACHUSETTS PAROLE BOARD
In 1981, the petitioner, Frederick Clay, was convicted of murder in the first degree. The victim was a Boston taxicab driver. When the crime was committed in 1979, 1 Justice Duffly participated in the deliberation on this case prior to her retirement. Clay was a juvenile. He was sentenced to serve the statutorily mandated term of life in prison without the possibility of parole, see G. L. c.... More...

$0 (08-13-2016 - MA)


Commonwealth v. Mattier
The defendants, Branden E. Mattier and his half
brother Domunique D. Grice, were convicted by a jury on
indictments charging one count each of conspiracy to commit
larceny, G. L. c. 274, § 7, and attempted larceny, G. L. c. 274,
§ 6. Mattier also was convicted on an indictment charging one
count of identity fraud, G. L. c. 266, § 37E. The charges
stemmed from an atte... More...

$0 (05-13-2016 - MA)


Commonwealth v. Mattier
The defendant, Branden E. Mattier, was convicted
by a jury on three indictments charging conspiracy, G. L.
2
c. 274, § 7; attempted larceny, G. L. c. 274, § 6; and identity
fraud, G. L. c. 266, § 37E, respectively. The charges stemmed
from an attempt by the defendant and his half-brother to defraud
One Fund Boston, Inc. (One Fund),1 of approximately $2 million by More...

$0 (05-02-2016 - MA)


Darling's Auto Mall v. General Motors LLC
Viewed in the light most favorable to the jury's verdict, the evidence in
the record supports the following facts. State v. Diana, 2014 ME 45, ¶ 2,
89 A.3d 132. Darling's is a GM franchisee and authorized dealer in Ellsworth.
Pursuant to a Dealer Sales and Service Agreement between Darling's and GM,
2 Darling's performs warranty repairs on qualified GM vehicles and, in exch... More...

$0 (04-01-2016 - MA)


Commonwealth v. Mazariego
The defendant was convicted of murder in the
first degree on a theory of felony-murder, based on the
predicate felony of aggravated rape. He also was convicted of
aggravated rape, and he was sentenced to concurrent terms of
life in prison. On appeal, the defendant asserts error in (1)
the denial of his motion for a required finding of not guilty;
(2) the denial of h... More...

$0 (03-31-2016 - MA)


Commonwealth v. Bonilla
Following a jury trial, the defendant, Luis
Bonilla, was convicted of larceny over $250 by a single scheme
(count 1), and uttering a false instrument (count 2); he was
sentenced to two one-year concurrent sentences to the house of
correction. On appeal, he argues that the evidence was
insufficient to support his convictions. We affirm the judgment
in part and revers... More...

$0 (03-30-2016 - MA)


ELBA SALDIVAR v. DANIEL RACINE; THE CITY OF FALL RIVER
The allegations set forth in Saldivar's complaint1 are
very disturbing. As we are reviewing a dismissal for failure to
state a claim, we accept the complaint's factual allegations as
true and draw all reasonable inferences from those facts in favor
of Saldivar. In early June 2011, Elba Saldivar, a resident of Fall
River, contacted the Fall River Police Department and rep... More...

$0 (03-29-2016 - MA)


Commonwealth Of Massachusetts v. Chatman
On February 10, 2000, police responded to a telephone call made by the defendant, Demond Chatman, reporting
that his mother, the victim, had been shot. The defendant directed officers to the home of the victim's aunt, where the defendant was living. The police found the victim's body in the aunt's bedroom. On January 24, 2002, a jury returned a guilty verdict against the defendant on the ... More...

$0 (03-17-2016 - MA)


Commonwealth v. Henderson
Following a trial on multiple indictments, a
jury convicted the defendant, Keith Henderson, on two
indictments charging leaving the scene of an accident causing
personal injury in violation of G. L. c. 90, § 24(2)(a1/2)(1),
and on three indictments charging leaving the scene of an
accident causing property damage in violation of G. L. c. 90,
§ 24(2)(a).1 On appeal, ... More...

$0 (03-15-2016 - MA)


Goe v. Commissioner of Probation
This case comes to us on a reservation and
report from the single justice asking the following questions:
"(1) Whether the Massachusetts courts are the appropriate forum for challenging additional probation conditions imposed on a probationer transferred to Massachusetts pursuant to the Interstate Compact for Adult Offender Supervision; and, if so, what is the proper mechanism for moun... More...

$0 (03-14-2016 - MA)