Kentucky Affirmative Defense Law
ROBERT MARKHAM TAYLOR V. AYETTE COMMONWEALTH OF KENTUCKY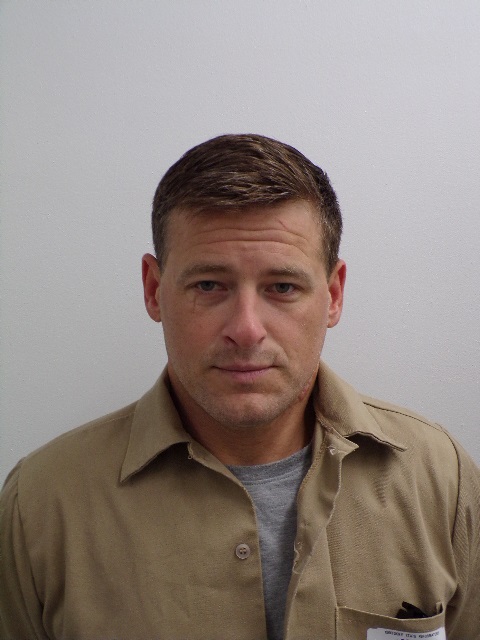 On December 20, 2013, Alex Johnson was killed and his body placed in
a barrel, which was then left in the Kentucky River near Interstate 75. The last
two people to see Johnson alive were Taylor and Timothy Ballard (a.k.a. "Tiny").
. . What emerged at trial were two conflicting narratives as to the final Hours of
Johnson's life.
A. Ballard's Testimony.
Ballard testifie... More...

$0 (11-07-2017 - KY)


PERCY ISAAC AIKENS V. COMMONWEALTH OF KENTUCKY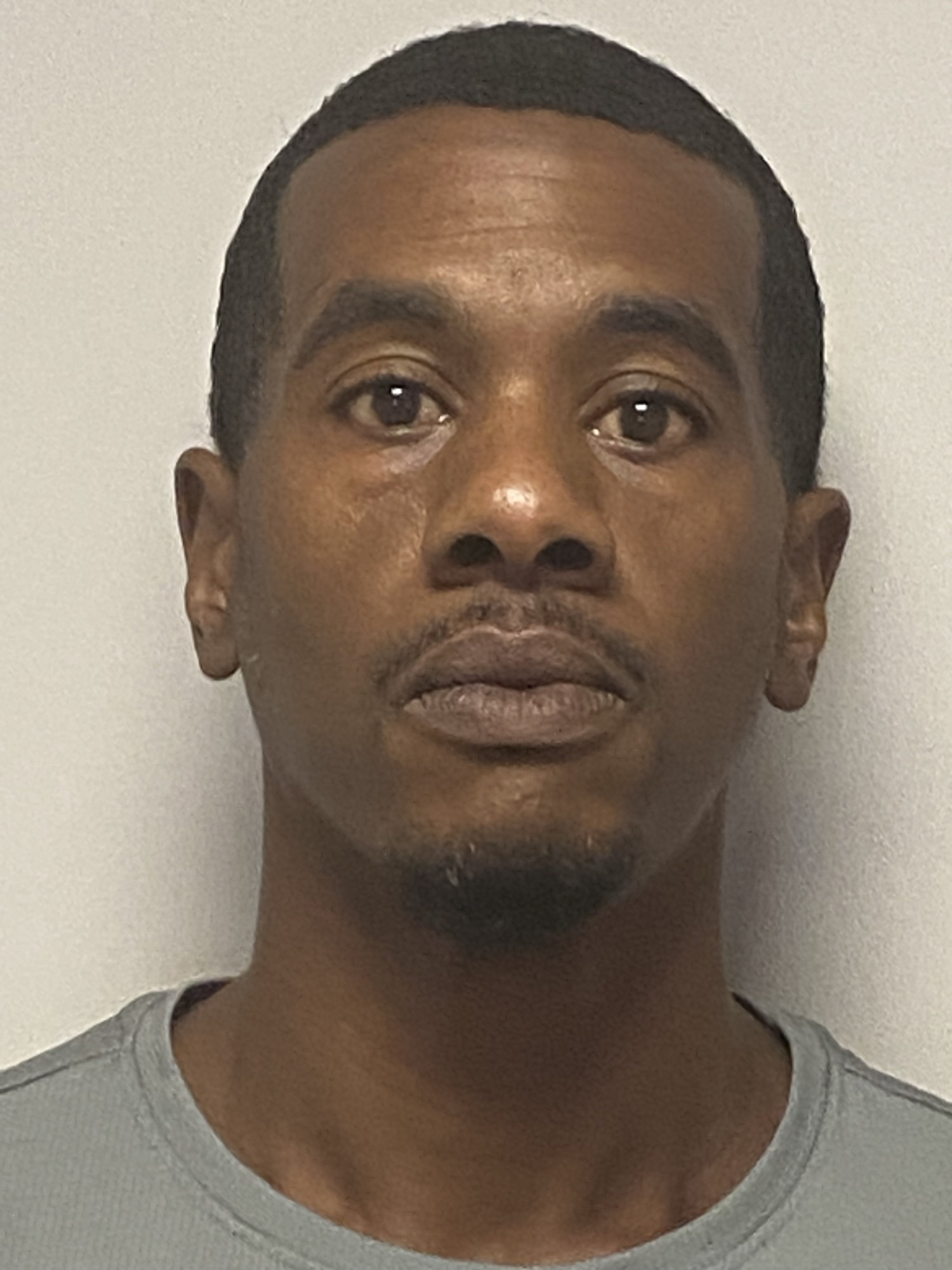 Appellant was inqicted for committing fourteen crimes: eight counts of
first-degree robbery, one count of first-degree burglary, and five counts of
second-degree burglary. These crimes were alleged to have occurred at eight
different locations in Hopkinsville, Kentucky, over a seven-month period,
including twice at one residence. A jury found Appellant guilty of one count
... More...

$0 (11-07-2017 - KY)


DANIEL LEE MOSS V. COMMONWEALTH OF KENTUCKY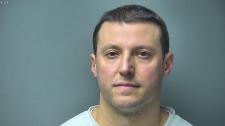 Appellant, Daniel Lee Moss, appeals· from a decision of the Court of
Appeals which affirmed the judgment of the Simpson Circuit Court convicting
him of manslaughter i:i;i the second degree and tampering with physical
I evidence.I We granted discretionary review to address Appellant's claims that
the trial court erred by: 1) allowing the prosecutor to use his silence as an
... More...

$0 (11-07-2017 - KY)


COLE D. ROSS V. COMMONWEALTH OF KENTUCKY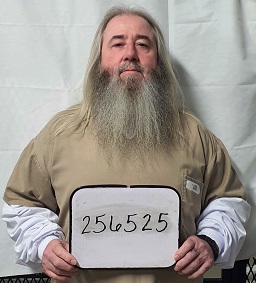 Appellant was indicted for the murder of Keith Colston and first-degree
arson relating to the burning of the Colston residence. His first trial ended
I . I with a hung jury. Upon retrial, he was convicted and sentenced to life
imprisonment. On appellate review; th:l.s Court reversed the convictions and
remanded the case for a third trial. See Ross v. Commonwealth, 2015 WL
... More...

$0 (11-07-2017 - KY)


TRAVIS JETER V. COMMONWEALTH OF KENTUCKY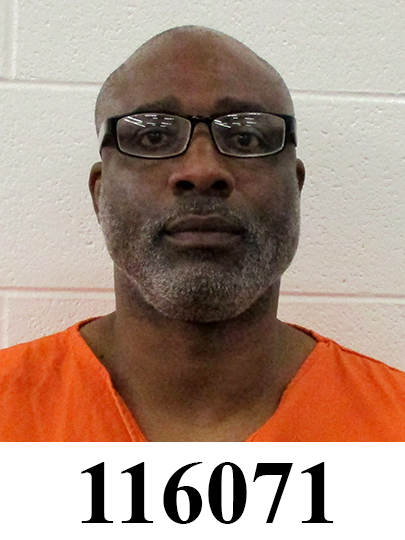 Travis Jeter appeals as a matter of right from a judgment of the Hardin
Circuit Court convicting him of robbery in the first degree, first-degree
possession of a controlled substance (cocaine), and use of drug paraphernalia.·
In accord with jury recommendations, the trial court sentenced Jeter as a first
degree persistent felon to respective prison terms of life, three years, an... More...

$0 (11-07-2017 - KY)


JARROD WEISS V. COMMONWEALTH OF KENTUCKY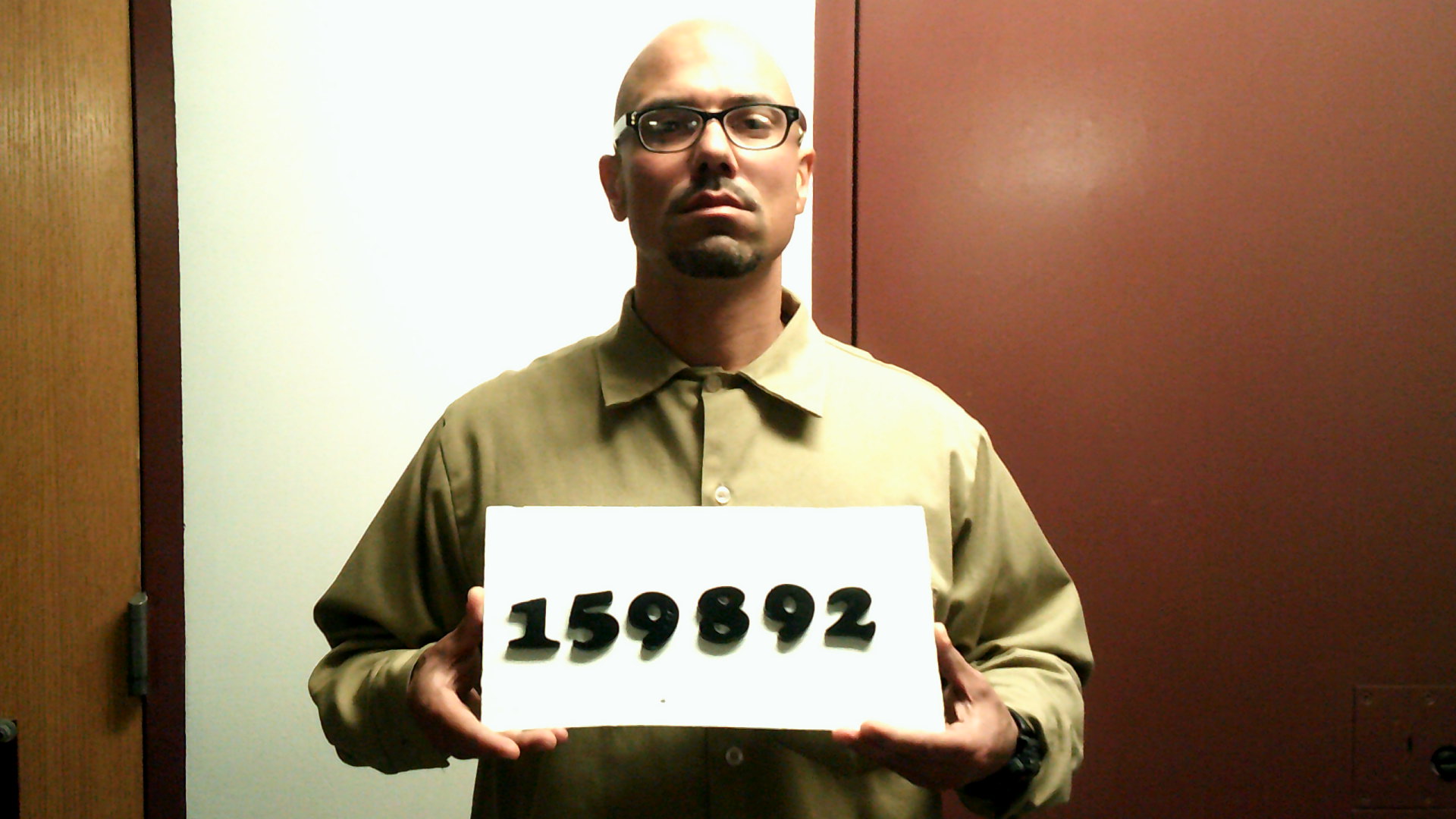 On the afternoon of April 27, 2011, in Louisville, Kentucky, Tanner
Browning was spending time with 'friends in his apartment. Around the time
·Tanner's guests were departing, Appellant, Jarrod Michael Weiss, who lived in
. . the same apartment complex, parked his vehicle in front of Tanner's
apartment. At that time, Appellant displayed his new stereo system for Tanner
and... More...

$0 (11-07-2017 - KY)


Hope Kerr v. Commissioner of Social Security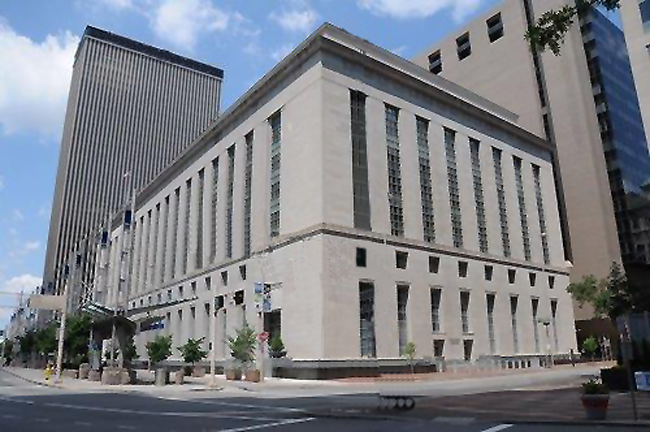 Sixth Circuit Court of Appeals Courthouse - Cincinnati, Ohio
Plaintiff-Appellant Hope Kerr (on behalf of
her deceased husband Hank W. Kerr) appeals the judgment of a United States Magistrate Judge
>
No. 16-6673 Kerr v. Comm'r of Soc. Sec. Page 2
denying as moot her motion under Federal Rule of Civil Procedure 59(e). In April 2015, Kerr
sought judicial review of the final decision of the Acting Commissioner of the Social Security
Admi... More...

$0 (11-01-2017 - KY)


Sunshire Heifers, L.L.C. v. Citizens First Bank
On August 14, 2014, a panel of this court
held that Citizens First Bank ("Citizens First" or "CFB") failed to demonstrate that the "Dairy
Cow Leases" it had with farmer Lee Purdy ("Debtor") were actually security agreements in
disguise. Sunshine Heifers, LLC v. Citizens First Bank (In re Purdy), 763 F.3d 513, 521 (6th Cir.
2014). The case was subsequently remanded to the United Sta... More...

$0 (08-31-2017 - KY)


William Eugene Thompson v. Phillip w. Parker, Warden
In 1986, Petitioner William Thompson, having served twelve
years of a life sentence for an unrelated murder for hire, killed his prison-farm supervisor, stole
his wallet, keys, and pocketknife, and fled. Thompson was captured at a bus station in
Madisonville, Kentucky, and charged with murder, robbery, and escape, for which he was tried
by jury and sentenced to death, twenty years,... More...

$0 (08-14-2017 - KY)


United States of America v. Deric Lostutter
Lexington, KY - Winchester Man Sentenced To 24 Months For Illegally Hacking Into Website And Lying To Federal Agents

A Winchester, Ky., man, who previously admitted to hacking and taking control of a high school sports website, to gain publicity for his online identity and harass and intimidate the website owner and others, has been sentenced to 24 months in federal prison.

U.S. ... More...

$0 (03-08-2017 - KY)


Stephanie Herder, et al. v. National Pain Care, Inc. and Dr. Robert Windsor
Lexington, KY - Pain Management Physician Resolves False Claims Act Allegations

Pain management physician Dr. Robert Windsor has agreed to the entry of a $20 million consent judgment to resolve allegations that he violated the False Claims Act by billing federal health care programs for surgical monitoring services that he did not perform and for medically unnecessary diagnostic tests. Dr... More...

$20000000 (02-02-2017 - KY)


JOSEPH M. DOBBINS V. COMMONWEALTH OF KENTUCKY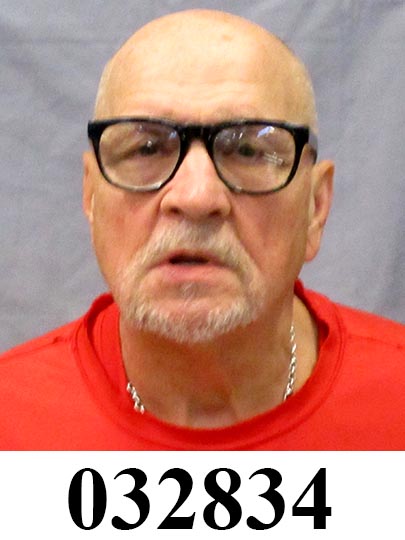 The following facts are not in dispute. In April 2012, Dobbins traveled
with his then-girlfriend Edie Gray (Gray) from their home in Braxton County,
West Virginia, to Caldwell County, Kentucky, to attend the funeral of Gray's
grandmother. The day after the funeral, Dobbins and Gray went to the house
of the victim, Jane,' who was eleven years old at the time
While at Jane's... More...

$0 (10-15-2016 - KY)


CARLOS LAMONT ORDWAY V. COMMONWEALTH OF KENTUCKY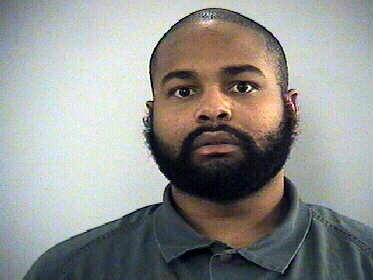 During a summer evening in 2007, Ordway was traveling in the front
passenger seat of a stolen car with two acquaintances. Rodriquez "Hot Rod"
Turner was the car's driver and Patrick "Lee Lee" Lewis was in the back
passenger seat directly behind Ordway. According to Ordway, the group was
traveling from Louisville to Lexington to traffic in narcotics. The plan was for
Ordway... More...

$0 (10-15-2016 - KY)


COMMONWEALTH OF KENTUCKY v. MOHAMUD ABUKAR
According to the evidence presented at trial, the victim and her boyfriend
left a Newport, Kentucky, nightclub under the influence of alcohol, and entered
a taxi where they passed out before telling the driver where to take them.
Several hours later, the victim awakened in the cab to find the taxi driver
forcibly raping her. As she awakened, the driver immediately got off of he... More...

$0 (10-15-2016 - KY)


RANDALL THOMAS HESTER V. COMMONWEALTH OF KENTUCKY
The testimony presented at trial included the following. On the evening
of November 10, 2011, Appellant and his girlfriend, Jessica Womack, gathered
with other drug-using acquaintances at Judy Seabolt's home in Warren
County. According to Seabolt, Womack and Appellant had an argument that
escalated to physical violence, with Appellant beating Womack and pointing a
pistol a... More...

$0 (09-27-2016 - KY)


WALTER SCHMUCK V. COMMONWEALTH OF KENTUCKY
Leitchfield Police received complaints about high traffic volume and
unusual activity at David Hicks's home. A confidential informant told police
David Hicks sold hydrocodone and morphine pills from the home. The
informant also told police David Hicks used methamphetamine and David's
nephew, Rickey Hicks, made methamphetamine "inside of a shed outside of the
residence." Po... More...

$0 (09-27-2016 - KY)


MATTHEW SMITH A/K/A MADDIE SMITH V. COMMONWEALTH OF KENTUCKY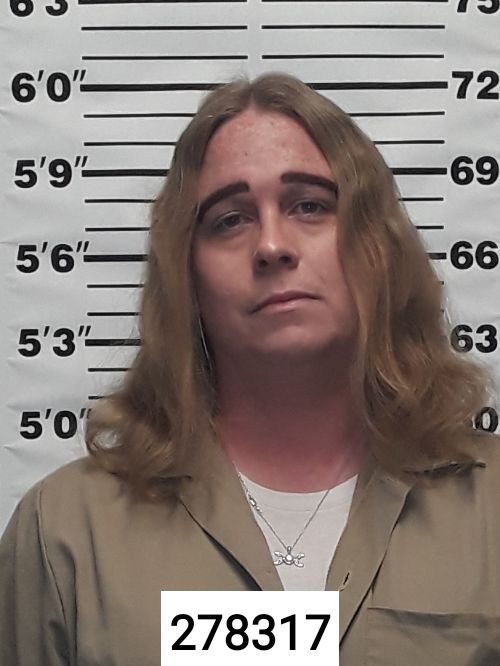 It appears that the only witnesses to the events that occurred in the
hours immediately preceding Eric Schreiber's death were Smith and Eric
Schreiber (Schreiber). As such, we note that the background facts provided
only present Smith's rendition of what occurred on the morning of January 1,
2014.
On December 31, 2013, Smith attended a New Year's Eve party at David
an... More...

$0 (09-27-2016 - KY)


BRITT DECKERT V. COMMONWEALTH OF KENTUCKY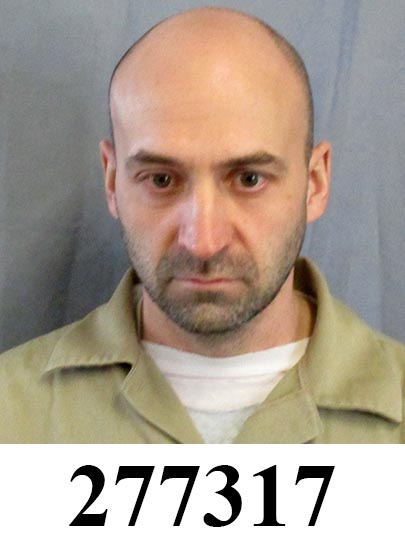 Appellant, Britt Deckert, was twenty-six years old in the summer of
2013. He lived with his father, his half-brother, A.J., and A.J.'s wife, Emma
Belle, and step-daughter, Jessica,' in a small house in Marion, Kentucky.
Appellant and Emma Belle had previously been engaged in a sexual
relationship. On August 1, 2013, A.J. was attempting to help Appellant repair
a television... More...

$0 (09-27-2016 - KY)


JOSEPH M. DOBBINS V. COMMONWEALTH OF KENTUCKY
The following facts are not in dispute. In April 2012, Dobbins traveled
with his then-girlfriend Edie Gray (Gray) from their home in Braxton County,
West Virginia, to Caldwell County, Kentucky, to attend the funeral of Gray's
grandmother. The day after the funeral, Dobbins and Gray went to the house
of the victim, Jane,' who was eleven years old at the time
While at Jane's... More...

$0 (09-27-2016 - KY)


CARLOS LAMONT ORDWAY V. COMMONWEALTH OF KENTUCKY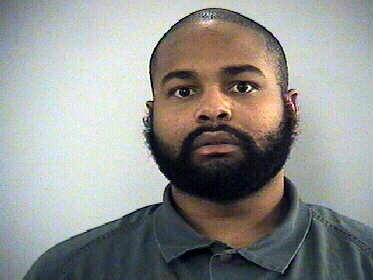 During a summer evening in 2007, Ordway was traveling in the front
passenger seat of a stolen car with two acquaintances. Rodriquez "Hot Rod"
Turner was the car's driver and Patrick "Lee Lee" Lewis was in the back
passenger seat directly behind Ordway. According to Ordway, the group was
traveling from Louisville to Lexington to traffic in narcotics. The plan was for
Ordway... More...

$0 (09-27-2016 - KY)


SAMANTHA G. HOLLAWAY V. DIRECT GENERAL INSURANCE COMPANY OF MISSISSIPPI, INC.
This bad-faith insurance dispute began as a low-speed automobile
collision in an apartment complex parking lot. The accident involved a vehicle
owned and driven by Harry Sykes III and a vehicle owned by Samantha
Hollaway and driven by Danny Bartlett. Both parties rely on their own
accounts of the series of events leading up to the accident.
According to Hollaway, Bartlett ... More...

$0 (09-27-2016 - KY)


MATT JONES, ET AL. V. LARRY BENNETT, RUSSELL COUNTY SHERIFF, ET AL.
Russell County 911 dispatch received a call reporting a black Camaro
passed them at a high rate of speed and appeared to have entered Twin Creek
Estates, a sparsely populated residential development in a rural area. Sheriffs
Deputy Nick Bertram' was dispatched to investigate. Roughly twenty minutes
after the 911 call, Deputy Bertram turned onto Wooldridge School House Road
... More...

$0 (09-04-2016 - KY)


DAVID MAYES V. COMMONWEALTH OF KENTUCKY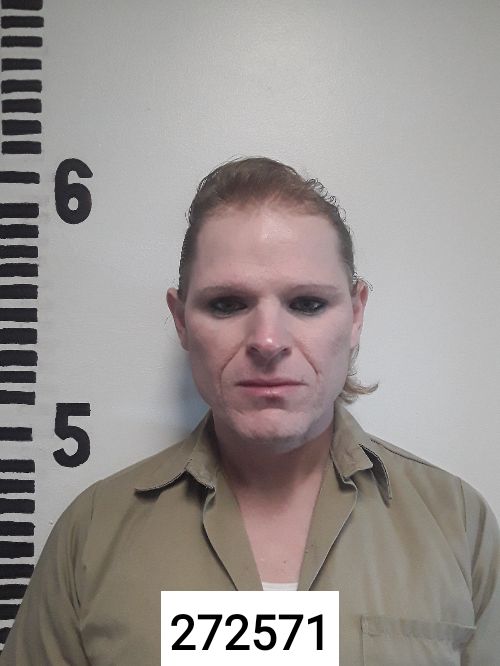 In 2010, the Appellant, David Mayes, began dating and soon thereafter
moved in with Tonya and her three children: Greg, Tom, and Katie. 1 Mayes,
Tonya, and the children lived at various locations in Whitley and Laurel
1 To protect the victims' identities, the victims' mother is only referred to as "Tonya" and pseudonyms have been used for each of the victims.
counties - first... More...

$0 (09-04-2016 - KY)


BRYAN WILLIS V. COMMONWEALTH OF KENTUCKY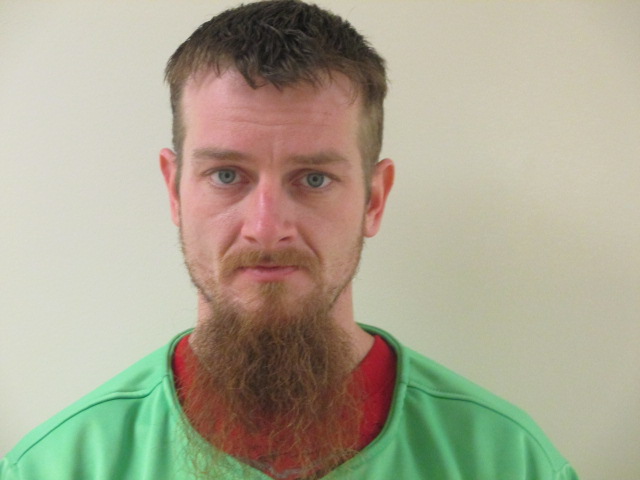 At around 7:30 p.m. on January 9, 2014, Bryan Willis and his then
girlfriend, Sara Moran, were sitting in a parked late model SUV on the side of
the road near a gravel pit in Leitchfield. Officer Jesse Townsend noticed them
as he came from the other direction and stopped to make sure everything was
okay. Willis then drove off. In response, Officer Townsend turned on his lights <... More...

$0 (09-04-2016 - KY)


WILLIAM BROCK V. COMMONWEALTH OF KENTUCKY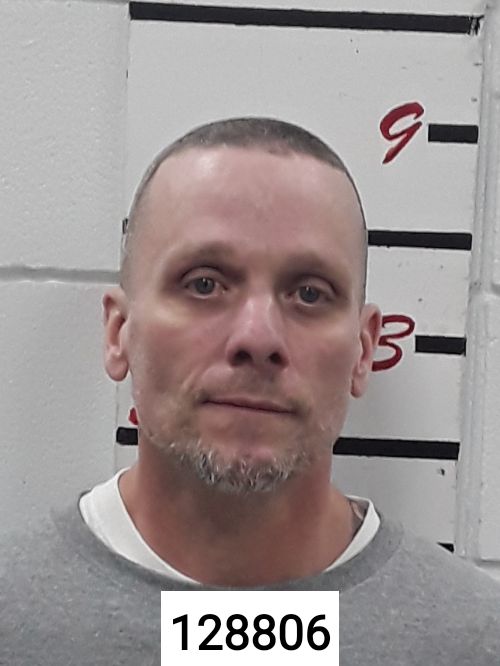 In the early-morning hours of February 16, 2012, a knock at the door
awakened the fifty-two-year-old victim, who lived alone. She opened the door
slightly to find a man standing outside. He asked the victim if "Lisa" was
home, and she informed him there was no one there by that name. The man
then asked to use the phone, and the victim refused.
At that point, the man pushed... More...

$0 (09-04-2016 - KY)


KENNETH J. MATTINGLY V. COMMONWEALTH OF KENTUCKY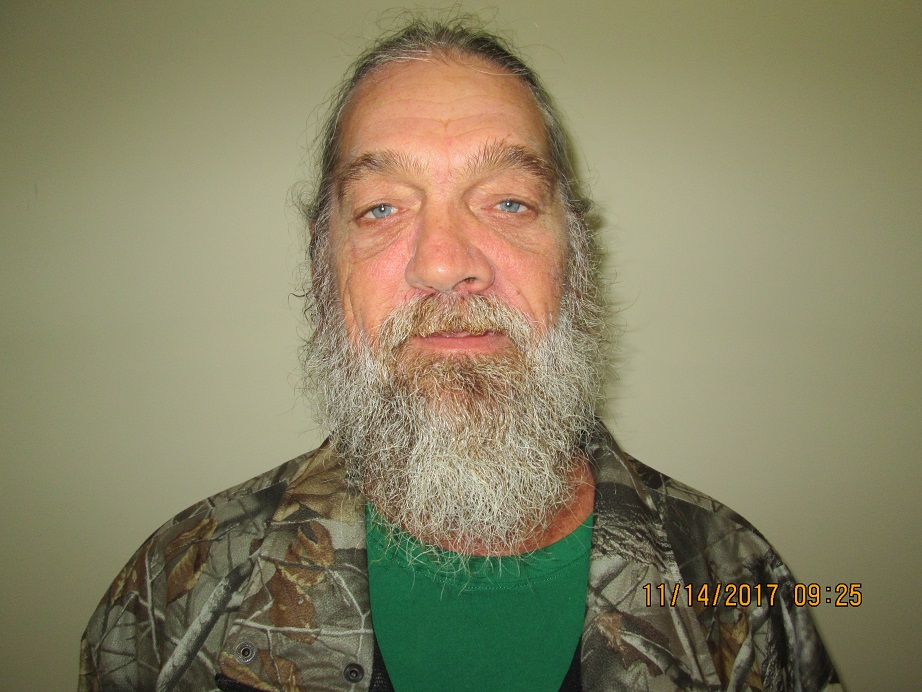 Mattingly and his wife, Lisa, were separated, and both of them were
living with friends. One evening, Mattingly borrowed his friend's truck and
drove to the place where Lisa was staying. Discovering a gun left in the truck,
he used the weapon to coerce Lisa into the truck by pointing it at her and then
threatening to shoot himself if she did not go with him. He then drove them ... More...

$0 (09-04-2016 - KY)


DAVID ALAN JENKINS V. COMMONWEALTH OF KENTUCKY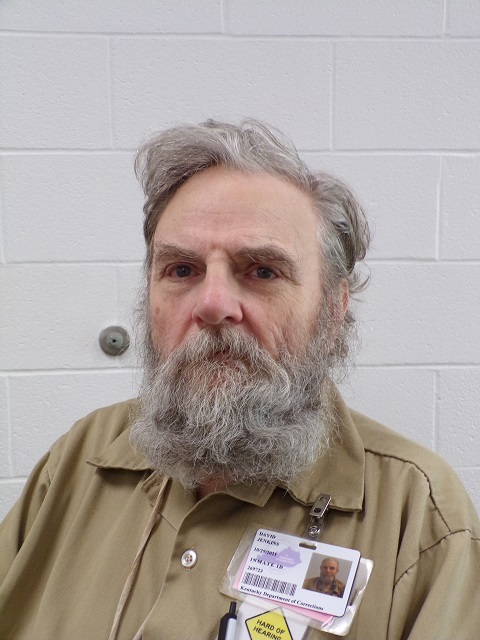 The record indicates that in early 2006, the alleged victim in this case,
"Jane," was residing at the Genesis Home in Mayfield, Graves County,
Kentucky. At that time the Mayfield Genesis Home provided group-home
services to girls. According to the Commonwealth, Jane had been sent there in
conjunction with a juvenile prosecution. Jane revealed to one of the home's
counselor... More...

$0 (09-04-2016 - KY)


KYLE SHEETS V. COMMONWEALTH OF KENTUCKY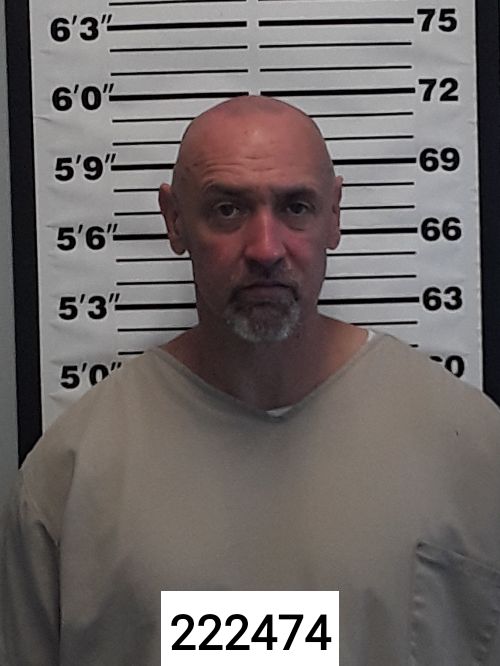 Kyle Sheets lived with his wife, Rhonda, and her two minor children,
Michelle and Adam,' in a small, two-story residence in Elsmere, Kentucky.
In August 2012, then-nine-year-old Michelle told a friend that Sheets
had previously made her "suck his dick." Adam, thirteen years old at the time,
overheard this and told their mother. Rhonda immediately confronted Sheets
1 Consi... More...

$0 (09-04-2016 - KY)


ALLEN WAYNE HATCHER V. COMMONWEALTH OF KENTUCKY
At the outset, we note that there are different versions of what occurred
on the night in question. We set forth the substantially agreed on facts before
the witnesses' retellings diverge.
On the night of November 6, 2003, Edward Tankersly and Christopher
Sexton drove from Tennessee to a bar in Bowling Green to have a few drinks
and meet women. The pair used drugs at vario... More...

$0 (06-21-2016 - KY)


RICARDO D. TAYLOR V. COMMONWEALTH OF KENTUCKY
In August 2012, Appellant, Ricardo D. Taylor, had been dating Tina
Norman for nearly one month. The two had also been living together at Tina's
apartment. Around noon on August 2, 2012, while at Tina's apartment, Taylor
began questioning her about cheating on him with another man. Tina, who
was high at the time, laughed in response and Taylor became very angry. He
threw a ... More...

$0 (06-21-2016 - KY)


ISAIAH TYLER V. COMMONWEALTH OF KENTUCKY
At around 4:40 a.m. on the morning of December 4, 2013, Erin Floyd,
manager of the EZ Shop in Henderson, was training an employee, LaStar
McGuire, when three black men wearing hooded sweatshirts and masks
entered the store. One of the assailants was armed with a hatchet, and the
other two were armed with knives.
The women were ordered to lie on the floor. Floyd was then gr... More...

$0 (06-21-2016 - KY)


JORDAN GREEN V. COMMONWEALTH OF KENTUCKY
The evidence presented by the Commonwealth at trial reflected the
following facts. During the evening of June 10, 2013, Jordan Green gathered
with some friends at the home of Robert and Bobby Turner. Among those in
attendance were Robert and Bobby Turner, Jeremy Bowling, and Anthony
Wallace. During the evening, Green suggested to the group that they rob the
Garrard Market,... More...

$0 (06-21-2016 - KY)


ERNEST LEE MANERY V. COMMONWEALTH OF KENTUCKY
Manery was in a romantic relationship with Sarah Spicer, and they lived
together with Sarah's parents, Donald and Patricia Spicer. Other occupants of
the Spicers' residence included a number of Sarah's family members and
acquaintances, including Sarah's ten year-old daughter, Jane. 2 Patricia had
custody of Jane since her birth, because Jane was born with marijuana in her
... More...

$0 (06-20-2016 - KY)


KEVIN B. HERP V. COMMONWEALTH OF KENTUCKY
Herp's criminal charges derive from accusations of inappropriate sexual
conduct from his nephew. In 2011, the nepheW reported to the police that
1 Ky.Const. § 110(b)(2).
Herp had molested him over twenty years earlier, around when he was a child
of eight or nine years old. In an interview with law enforcement, the nephew
recounted the contact began with Herp brushing his h... More...

$0 (06-20-2016 - KY)


SHANNON GEARY V. COMMONWEALTH OF KENTUCKY
On August 27, 2014, a neighbor spotted William Faith on the side of the
road, bound by extension cords, yelling for help. Earlier in the day, a woman
approached Faith's house claiming she was there to deliver a letter from his
paramour. Under these false pretenses, she and the two men who
accompanied her gained entry to Faith's home. One of the men concealed his
identity w... More...

$0 (06-20-2016 - KY)


DAVID A. CALHOUN V. COMMONWEALTH OF KENTUCKY
Six-year-old Rachel'2 was Calhoun's stepdaughter. Her mother left
Rachel at home with Calhoun while she went shopping. Calhoun allegedly took
Rachel into his bedroom where he forced her to perform oral sex on him and
warned her not to tell anyone about the incident.
When Rachel's mother returned home, Rachel told her something had
happened while she was gone. Rachel's mot... More...

$0 (06-20-2016 - KY)


THE KENTUCKY SHAKESPEARE FESTIVAL V. BRANTLEY DUNAWAY
In May 2011, KSF, a nonprofit theatrical organization, hired Brantley
Dunaway to serve as its director. KSF and Dunaway entered into an
Employment Agreement which provided Dunaway with an annual salary to be
supplemented with bonus payments each fiscal year if certain revenue
increases were achieved. Two years later, amid accusations of impropriety,
KSF terminated Dunaway'... More...

$0 (06-20-2016 - KY)


DEDRICK A. JACKSON V. COMMONWEALTH OF KENTUCKY
In 2011, police received several anonymous tips that Dedrick Jackson
and his girlfriend, Anna Roberts, were selling drugs out of their apartment.
They set up surveillance of the apartment, during which officers observed
activity that, in their experience, was characteristic of drug trafficking,
including heavy visitor traffic to the apartment, brief visits, and suspicious
... More...

$0 (05-06-2016 - KY)


JAMES DEE LANHAM V. COMMONWEALTH OF KENTUCKY
Between the dates of January 15, 2012, through September 8, 2012, the
Appellant, James Dee Lanham committed a series of sexual assaults and other
sex crimes against three minor girls. The majority of the crimes involved a
young girl named Amy,' who was less than twelve years old when the crimes
occurred. The other two victims, Heather and Elizabeth, were less than sixteen
... More...

$0 (05-06-2016 - KY)


RAY HACKER V. COMMONWEALTH OF KENTUCKY
This case originally went to trial on February 14, 2012. Following trial,
the jury convicted Hacker of murder, and he appealed to this Court as a matter
of right. This Court reversed and remanded for a new trial because the trial
court had erroneously permitted the Commonwealth to introduce into evidence
a police report regarding a prior incident of domestic violence involving ... More...

$0 (05-06-2016 - KY)