Kansas Real Property Law
United States of America v. Max L. Ary
Wichita, KS - The United States of America charged Max L. Ary with:

Count: 1 Citation: 18:1343.F Offense Level: 4
18:1343 Wire Fraud. (Indictment filed 4/6/05
Count: 10 Citation: 18:2314.F Offense Level: 4
18:2314 Unlawfully transport, transmit, transfer of stolen goods, wares and merchandise. (Indictment filed 4/6/05)
Count: 11 Citation: 28:2461C.F ... More...

$0 (04-01-2013 - KS)


STATE OF KANSAS v. JOHNATHAN D. JACKS
In February 2015, Jacks was stopped by a law enforcement officer in Harper County based on reports that the motor vehicle he was driving had been previously observed traveling erratically on the roadway. The officer arrested Jacks after confirming that his driver's license was suspended. A subsequent search of Jacks' vehicle revealed marijuana, methamphetamine, a glass smoking pipe, digital scales... More...

$0 (05-17-2017 - KS)


STATE OF KANSAS v. KYLER WAYNE CARRIKER
On April 18, 2013, Lorenzo Spires picked up his friends Dennis Haynes and John Carter for the purpose of meeting up with Carriker to buy drugs. Haynes had a gun with him. Carriker had arranged for the drug sale to take place at the home of Kyle Beltz and instructed Spires to park at a smoke shop near Beltz' house. When Spires arrived, Carriker approached the vehicle and told Spires, Haynes, and C... More...

$0 (05-17-2017 - KS)


STATE OF KANSAS v. LAURIE SHARPNACK
On October 8, 2012, Sharpnack reported to the Topeka Police Department that her vehicle, previously reported stolen, had been recovered. Sharpnack went to the law enforcement center to meet with an officer regarding several items she had found in her vehicle that did not belong to her. Officer John Bernick met with Sharpnack, who said she had uncovered jugs, cat litter, and various cards while sea... More...

$0 (05-17-2017 - KS)


STATE OF KANSAS v. JUAN LUIS JASSO-MENDOZA
It is the combination of errors in this prosecution that leads us to conclude that Jasso-Mendoza did not receive a fair trial. The confusing jury instructions, the judge's failure to answer the jury's question, and the prosecutor's misstatement of the law, when combined, all create an error that we cannot label as harmless. We must reverse and remand for a new trial.

Reversed and rema... More...

$0 (05-17-2017 - KS)


STATE OF KANSAS v. VERNON R. GILLILAND
This is Vernon Gilliland's third appeal following his conviction for aggravated criminal sodomy against a victim under the age of 14. Following his conviction, Gilliland moved for a departure sentence which the district court denied. In State v. Gilliland, 294 Kan. 519, 552, 276 P.3d 165 (2012) (Gilliland I), the Kansas Supreme Court affirmed his conviction but vacated his sentence and remanded fo... More...

$0 (05-16-2017 - KS)


STATE OF KANSAS v. TYLER CHRISTOPHER PILAND
This is an appeal from a probation revocation in which Tyler Christopher Piland contends his decision to waive his right to an evidentiary hearing and to admit violating the terms of his probation was not voluntarily and intelligently made.

In case 13 CR 1096, Piland was charged with burglary and seven counts of theft. In case 13 CR 1650, he was charged with two counts of burglary,... More...

$0 (05-16-2017 - KS)


STATE OF KANSAS v. DEDRICK LEAKS
On September 13, 2014, Cain McEwen went to Manhattan, Kansas, to visit Derek Soucie. They went to a bar in Aggieville, where McEwen drank 9-10 beers, and Soucie drank 10-15 beers. At 2 a.m., when the bar closed, McEwen and Soucie were separated while the crowd was pushed out of the door. McEwen was walking to the parking lot and texting on his phone. As he was walking, "[s]omebody invaded my perso... More...

$0 (05-04-2017 - KS)


STATE OF KANSAS v. BRIAN DIXON
On August 19, 2015, Dixon pled guilty to aggravated escape from custody, a severity level 8 nonperson felony. A presentence investigation (PSI) report prepared before sentencing indicated that Dixon's criminal history score was C based in part on a prior 2000 second-degree burglary conviction in Missouri, which was classified as a person felony. Dixon filed a motion for durational departure.
... More...

$0 (05-03-2017 - KS)


STATE OF KANSAS v. MAURICE ORLANDO STEWART
The events leading to Stewart's convictions began to unfold on June 27, 2010, when Cook checked into room 221 at the Econo Lodge in Olathe. Cook worked as a supervisor of a company that was pressure testing a pipe system close by in Kansas City, Missouri. Stewart; his girlfriend, Stephanie Laguna; and her son were staying in room 223, next door to Cook.

The next day, sometime around la... More...

$0 (05-02-2017 - KS)


STATE OF KANSAS v. BRIAN EUGENE JONES
Sex Offender
On August 28, 2014, Jones pled guilty to one count of sexual exploitation of a child, a severity level 5 person felony, in violation of K.S.A. 2014 Supp. 21-5510(a)(2). Jones pled guilty based on a plea agreement with the State. Under that plea agreement, the State agreed that it would recommend that Jones serve probation in exchange for Jones' guilty plea.

On October 29, 2014, at Jones... More...

$0 (04-25-2017 - KS)


STATE OF KANSAS v. EDMUND ALEXANDER HAMLIN
Hamlin was charged with intentional attempted murder in the second degree, possession of a hallucinogenic drug, and an alternative count of intentional aggravated battery causing great bodily harm or disfigurement for an incident that occurred July 30, 2014, in Topeka, Kansas. Prior to the incident, Hamlin had begun a relationship with Dawn Scott in May 2014. Early on in the relationship, Hamlin a... More...

$0 (04-24-2017 - KS)


STATE OF KANSAS v. JERRY JOHNSON, JR.
This case began in July 2015 when the State charged Johnson with attempted aggravated robbery, aggravated assault using a knife, criminal threat, interference with a police officer, possession of methamphetamine, and possession of marijuana with a prior conviction. As part of a plea deal, Johnson pled no contest to possession of methamphetamine, possession of marijuana with a prior conviction, and... More...

$0 (04-17-2017 - KS)


STATE OF KANSAS v. TRENTON BISHOP
The State charged Bishop with kidnapping, aggravated burglary, and two counts of aggravated robbery arising out of the home invasion. During his jury trial Bishop and the State reached a plea agreement whereby Bishop pled guilty to a single count of aggravated robbery and the State dismissed the remaining charges. Further, they agreed that Bishop could argue for a departure at sentencing.
<... More...

$0 (04-17-2017 - KS)


STATE OF KANSAS v. DONNIE L. TAYLOR
Officer Brian Vollweider observed Taylor get into the passenger side of a car. Officer Vollweider was familiar with Taylor from prior experiences. He thought Taylor might have an arrest warrant so he stopped the car, told Taylor about the potential warrant, and asked Taylor to exit the vehicle. According to Vollweider when Taylor got out of the car he was carrying a purple Crown Royal bag and some... More...

$0 (04-17-2017 - KS)


STATE OF KANSAS, SALINA POLICE DEPARTMENT v. ONE 2007 FORD MUSTANG AUTOMOBILE, VIN 1ZVFT82H175328282 and GEORGE LOGAN MEINHARDT
Meinhardt purchased a blue 2007 Roush Ford Mustang from his neighbor. Meinhardt paid $32,500 for the Mustang, with money that he inherited after his father died.

Two months after Meinhardt's purchase, Officer Kevin Reay, a patrol officer with the Salina Police Department, pulled up to a stop light. Reay saw Meinhardt in the lane next to him, driving the Mustang. Reay was familiar with M... More...

$0 (04-17-2017 - KS)


STATE OF KANSAS v. RICHARD CUSHINBERRY
On the morning of November 17, 2013, Richard and Angela Cushinberry had a heated argument in their home. As a result, Angela called the police. Officers Ryan Allison and Glenn McMurray of the Hutchinson Police Department responded shortly thereafter and separated the couple. Angela alleged that during the dispute Cushinberry had thrown a vase and shattered the bedroom mirror. Cushinberry admitted ... More...

$0 (04-17-2017 - KS)


STATE OF KANSAS v. ZELL PEARSON
During the search of his home, the police found drugs and drug paraphernalia in various locations. In the master bedroom the police found $8,605, a marijuana grinder, a wooden dugout, and 59 Lortab (hydrocodone) pills wrapped in a paper towel. According to the police officer's affidavit, the police found over 300 grams of marijuana. The marijuana in the basement was packaged in various jars and he... More...

$0 (04-17-2017 - KS)


STATE OF KANSAS v. JERRY A. ANDERSON
The State's complaint against Jerry A. Anderson charged him with aggravated (armed) robbery of a Loan Max store in Hutchinson, Kansas. The security video from the
2

store showed a black male, wearing a new blue and red Atlanta Braves baseball cap, a black do-rag, a long-sleeved blue shirt, blue jeans, and white tennis shoes.

Security video from Loan Max and two nearby b... More...

$0 (04-10-2017 - KS)


STATE OF KANSAS v. SAMPSON D. GRANT III
Sexual exploitation of a child
Grant was convicted by a jury of two counts of commercial sexual exploitation of a child stemming from events that occurred sometime between May 1 and May 9, 2015. In May 2015, K.A., who was 16 years old at the time, had run away from her foster home in Wichita sometime near the conclusion of April. K.A. met up with Kiley Jordan, an individual K.A. described as "like family to me." Jordan informed... More...

$0 (04-10-2017 - KS)


STATE OF KANSAS v. WILLIAM JOSEPH KELLY III
On January 6, 2013, Kelly, who was 18 years old at the time, and his friend, Lee King, were drinking at a friend's house. At around 3:30 a.m., the two left, with Kelly driving. On the way home, Kelly approached a sharp turn on a gravel road. Although Kelly applied the brakes and turned the steering wheel, the truck slid on the gravel. The truck hit a row of trees, breaking branches 4 to 5 feet off... More...

$0 (04-10-2017 - KS)


STATE OF KANSAS v. KENNETH LEE POSEY, JR.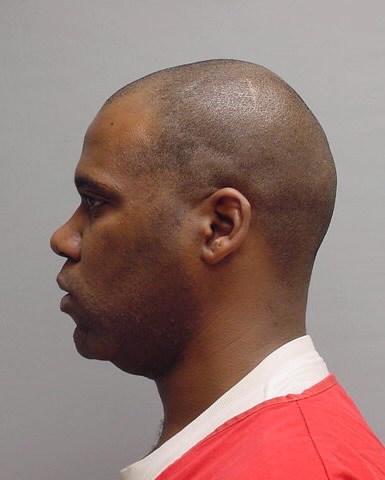 On October 17, 2015, Posey arrived at C.H.'s home in Topeka to pick up their 4year-old daughter, Z.P., and C.H.'s 8-year-old son from a prior relationship, X.H., for an overnight visit. Posey had asked C.H. before coming over if he could take the children to the pumpkin patch with his new girlfriend, but C.H. had said no. After C.H. put the children in Posey's car, Posey told C.H. he was taking th... More...

$0 (04-03-2017 - KS)


STATE OF KANSAS v. JAMES FRANKLIN ATKISSON, JR.
On January 10, 2014, the State charged Atkisson with two counts of off-grid rape for having sexual intercourse with A.A.B., who was under 14 years of age. The parties subsequently entered in a plea agreement whereby Atkisson would plead no contest to one count of rape in exchange for dismissal of the other count. The State agreed to recommend that Atkisson receive a departure to a severity level 1... More...

$0 (04-03-2017 - KS)


ANDRE D. BAILEY v. STATE OF KANSAS
When he was just 17 years old, Bailey and three of his friends, DaQuan Dean, Cheryl Starr, and Sade James, were involved in the aggravated burglary and robbery of Ricky Stewart and Meagon Hicks. Prior to leaving the scene, Bailey fired a number of shots at Stewart and Hicks' closed front door. Several of the shots hit Stewart and he died later that day from the injuries.

Bailey was char... More...

$0 (04-03-2017 - KS)


STATE OF KANSAS v. GERALD J. MADKINS, III
L.D., the victim, began living with Madkins in Wichita during the summer of 2014. After some friends left to go to a movie, Madkins went into the kitchen and L.D. stayed seated on the couch, playing on her phone. Madkins returned from the kitchen and called L.D. "a bitch, a whore, [and] tramp," and accused her of cheating.

L.D. reached for her purse, but Madkins pulled it away from he... More...

$0 (04-03-2017 - KS)


STATE OF KANSAS v. DEAN ALAN COWLES
On the evening of February 19, 2014, Cowles and J.C. Hartpence were drinking alcohol in Cowles' trailer, which belonged to the oil drilling company for which they both worked in Kingman, Kansas. At some point in the evening, Cowles called Curtis Shelton, another employee who worked for the oil drilling company. Cowles was angry because it was after work hours but Curtis' son, Nicholas, had not ret... More...

$0 (04-03-2017 - KS)


STATE OF KANSAS v. SHAWN ROBERT SASSER
Sasser became enraged when his daughter decided to spend her birthday with his ex-wife (the daughter's mother) and the ex-wife's friend, Sean Zuber. On the evening of the birthday, Sasser sent a series of menacing text messages to his ex-wife over several hours. In them, he referenced killing her and Zuber, writing such things as: "Shortly you
will be in pieces begging for your life," "you w... More...

$0 (04-03-2017 - KS)


STEVEN JACKSON v. STATE OF KANSAS
MoreLaw Performance Internet Marketing

Completely Free Marketing If It Does Not Work




In March 2009, Jackson was charged with battery against a state corrections officer or employee. Jackson was accused of intentionally causi... More... $0 (03-29-2017 - KS)


STATE OF KANSAS v. JACQUELINE L. COLEMAN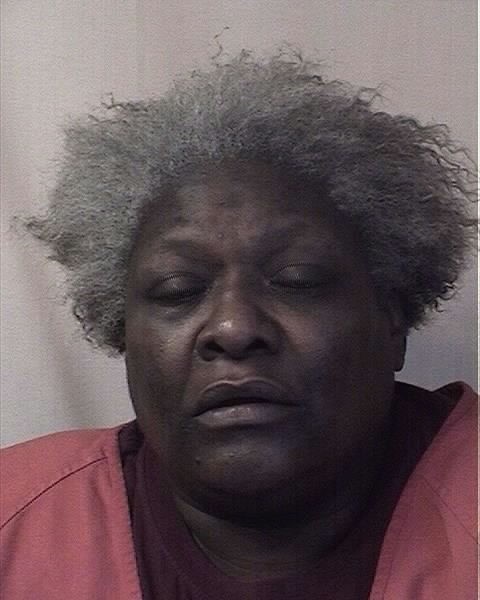 MoreLaw Performance Internet Marketing

Completely Free Marketing If It Does Not Work




This appeal arises out of four criminal cases in Sedgwick County District Court. In May 2012, the State charged Coleman with felony theft a... More... $0 (03-29-2017 - KS)


STATE OF KANSAS v. CHRISTOPHER RUSSELL GREGORY
MoreLaw Performance Internet Marketing

Completely Free Marketing If It Does Not Work



In July 2012, Gregory's girlfriend called the police when Gregory began punching windows out of their car. By the time a police officer arrived,... More... $0 (03-28-2017 - KS)


STATE OF KANSAS v. TIOFILO RODRIGUEZ
MoreLaw Suites - Legal Suites and Virtual Offices - Downtown Tulsa-- Best Places In Downtown Tulsa To Practice Law




On December 29, 2011, Rodriguez lived with his girlfriend, Alicia Apodaca, and her two sons, J.R. and S.R., in Alicia's apartment in Ulysses. At the time, J.R. was age 14 a... More... $0 (03-28-2017 - KS)


STATE OF KANSAS v. WILLIAM PORTER SWOPES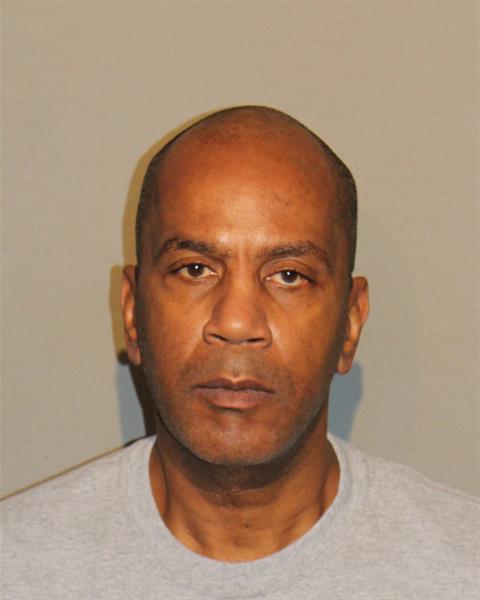 MoreLaw Suites - Legal Suites and Virtual Offices - Downtown Tulsa




On December 31, 2014, officers of the Topeka Police Department conducted a driver's license checkpoint. A black Mazda approached the checkpoint and accelerated through it without stopping. Police later identified the driv... More... $0 (03-20-2017 - KS)


STATE OF KANSAS v. JASON CHRISTOPHER PEREZ
MoreLaw Performance Internet Marketing

Completely Free Marketing If It Does Not Work



Our recitation of the facts is highly summarized. Perez was charged in Sedgwick County in a 14-count complaint consisting of three counts of att... More... $0 (03-20-2017 - KS)


STATE OF KANSAS v. AARON ANTHONY BREAULT
MoreLaw Suites - Legal Suites and Virtual Offices - Downtown Tulsa




While on patrol, Officer Cory Chambers "observed a red Yamaha moped . . . conduct an improper left turn." While the driver was making the turn he appeared to wobble from side to side and had both feet on the ground. Chamb... More... $0 (03-20-2017 - KS)


STATE OF KANSAS v. EDMOND LEE WININGER
Sex Offender
MoreLaw Performance Marketing





The State charged Wininger with one count of aggravated indecent liberties with a child under the age of 14, an alternative count of indece... More... $0 (03-20-2017 - KS)


STATE OF KANSAS v. KENNETH HARRIS
Sex offender
MoreLaw Receptionist Services
Never Miss Another Call With MoreLaw's Receptionists Answering Your Calls

On September 23, 2013, K.S. told her stepmother that her father, Harris, had been raping her for almost... More... $0 (03-20-2017 - KS)


STATE OF KANSAS v. DAVID AARON KELLY
MoreLaw Receptionist Services
Never Miss Another Call With MoreLaw's Receptionists Answering Your Calls


On February 13, 2014, Kelly pled no contest to one count of criminal threat in case no. 2013CR763.... More... $0 (03-11-2017 - KS)


JON-DAVID BARNHILL v. BRW EXPRESS, et al. and ALLIED WASTE, INC. and AMERICAN HOME ASSURANCE CO
MoreLaw Receptionist Services
Never Miss Another Call With MoreLaw's Receptionists Answering Your Calls


Barnhill was driving a truck for Allied Waste Services when he came upon a collision blocking his ... More... $0 (03-11-2017 - KS)


STATE OF KANSAS v. NICHOLAS L. COLLINS
MoreLaw Performance Internet Marketing




Completely Free Marketing If It Does Not Work






A jury convicted Nicholas L. Collins of attempted aggravated robbery and aggravated battery. Collins appeals his convicti... More... $0 (03-10-2017 - KS)


STATE OF KANSAS v. CHRISTOPHER BROOKS
MoreLaw Suites - Legal Suites and Virtual Offices - Downtown Tulsa





After being arrested on a bench warrant in April 2014 for failing to appear in municipal court, Gregory Webster offered to help narcotics officers with the Emporia Police Department by purchasing illegal drugs in a m... More... $0 (03-10-2017 - KS)