Kansas Real Property Law
STATE OF KANSAS v. HEATH ALLEN UMPHENOUR
A jury convicted Heath Allen Umphenour of one count of aggravated indecent liberties with a child, one count of aggravated criminal sodomy, four counts of sexual exploitation of a child, and two counts of breach of privacy. Four of Umphenour's convictions were off-grid Jessica's Law offenses. For his off-grid Jessica's Law convictions and Kansas Sentencing Guidelines Act (KSGA) grid convictions, t... More...

$0 (06-14-2018 - KS)


In the Matter of the Equalization Appeal of KANSAS STAR CASINO, L.L.C. for the Year 2013 in Sumner County, Kansas
As this court explained in detail in In re Equalization Appeal of Kansas Star Casino, 52 Kan. App. 2d 50, 52-55, 362 P.3d 1109 (2015), rev. denied 307 Kan. ___ (December 20, 2017), Kansas Star is one of four state-sponsored gaming enterprises in Kansas and is located in the south central gaming zone. In April 2007 the Kansas Legislature enacted K.S.A. 74-8733 et seq., the Kansas Expanded Lottery A... More...

$0 (06-12-2018 - KS)


STATE OF KANSAS v. FRANK L. CRUTCHFIELD
In March 2010, a jury convicted Crutchfield of one count each of burglary, felony criminal damage to property, misdemeanor theft, and misdemeanor criminal damage to property in case 09CR1837. One month later, pursuant to a plea agreement that consolidated three separate cases—09CR2726, 09CR3051, and 10CR1093—Crutchfield entered guilty pleas to three counts of burglary, one count of felony theft, o... More...

$0 (06-12-2018 - KS)


STATE OF KANSAS v. CHRISTOPHER MICHAEL DALE,
Christopher Dale appeals his convictions for aggravated robbery, charges that arose after he used a BB gun to take three cell phones and an iPod from three teenage boys at a skate park. Dale was convicted of two counts of aggravated robbery and one count of theft (one of the boys was off skating and thus wasn't threatened by the BB gun when Dale took that boy's cell phone). Dale argues that all o... More...

$0 (06-12-2018 - KS)


In the Matter of the Application to Adopt J.R.H.
We will review the facts leading up to the termination hearing in considerable detail. J.R.H. was born on September 2, 2016, in Dodge City. On November 9, 2016, her mother, K.H., freely and voluntarily consented to the adoption of the child. On November 15, 2016, the potential adoptive parents (the petitioners) filed a petition for the adoption of J.R.H. Noting that K.H. had consented to the adopt... More...

$0 (06-06-2018 - KS)


BRIAN RUSSELL and BRENT FLANDERS, Trustee of the BRENT EUGENE FLANDERS and LISA ANNE FLANDERS REVOCABLE FAMILY TRUST v. TREANOR INVESTMENTS, L.L.C. and 8TH & NEW HAMPSHIRE, L.L.C.,
MORELAW Legal Services Marketing
In April 1997, Winter, Inc. (Winter) executed and recorded an OEA relating to the development and operation of two adjacent parcels of land it owned on the east side of New Hampshire Street between 7th and 8th Streets in Lawrence. Winter planned for a Borders Bookstore and a parking lot to be constructed on the first parcel, which was described as the "'Borders Parcel.'" The second parcel, where W... More...

$0 (06-06-2018 - KS)


STATE OF KANSAS v. MARIA DELORIS IBARRA
After the Lyon County Sheriff's Department conducted a controlled buy with the help of a confidential informant (CI), the State charged Maria Deloris Ibarra with one count of possession with intent to distribute methamphetamine, one count of possession of drug paraphernalia, and one count of distribution of methamphetamine. The case was tried to a jury on January 9 and 10, 2017.

At tri... More...

$0 (06-06-2018 - KS)


JOSEPH R. SHEPACK v. KANSAS DEPARTMENT OF REVENUE
On September 20, 2014, after receiving a report from the dispatcher that a pickup was driving erratically on the turnpike, a trooper spotted a truck matching the description pass by him when he was on the side of the road dealing with another car stop. His patrol car's emergency lights were activated while conducting this stop. The trooper noted that the passing truck did not move all the way into... More...

$0 (06-06-2018 - KS)


STATE OF KANSAS v. KRISTOPHER WILLIAMS
Zaqoiya Smith was working alone at a Subway restaurant on November 27, 2015. Around 9 p.m., two men entered the restaurant with the hoods of their sweatshirts over their heads. While Smith prepared the order for one of them, the other man busied himself around the store, at one point fumbling through a stack of job applications. Moments later, the men came behind the counter, one of them with a gu... More...

$0 (06-06-2018 - KS)


STATE OF KANSAS v. JERRY ARMSTRONG
Scott Pierpoint lived in an apartment complex in Wichita. His garage was detached from the apartment complex, but it was one of a series of garages attached to each other. In particular, Pierpoint's garage shared a common wall with a garage belonging to Sharon Wiles.

On October 26, 2015, Pierpoint opened his garage and discovered that it had been burglarized. The common wall separating ... More...

$0 (06-05-2018 - KS)


STATE OF KANSAS v. ROBERT TRAVIS JENKINS
Abdifathah Hassan Hashi, the robbery victim, met Mohammad Jama, his friend and coworker, at a bar in Liberal shortly before midnight on Halloween in 2015. Hashi drank heavily until closing time about two hours later and became quite intoxicated. Jama abstained. While at the bar, Hashi exchanged text messages with Raeanne Winters, who he had met briefly sometime earlier. Winters worked as a dancer ... More...

$0 (06-05-2018 - KS)


STATE OF KANSAS v. EDWARD LEO RUGGIERO
Kansas Court Of Appeals
On November 3, 2013, around 2 p.m., Ruggiero was involved in a vehicular collision in Douglass, Kansas. Ruggiero's 2002 Dodge truck collided with a legally parked 2013 Ford pickup. The force of the collision tore off a front wheel of Ruggiero's truck. The truck then traveled through a front yard and then crashed into a house. Alan Butcher, the owner of the 2013 Ford pickup was watching a Chiefs' f... More...

$0 (06-05-2018 - KS)


STATE OF KANSAS v. GLENN D. GROSS
The State filed four criminal cases against Gross for crimes he allegedly committed while in the Saline County Jail. The trial judge consolidated the cases for trial.

Before trial, the judge ordered a competency evaluation based on his "own knowledge and observation of Defendant in this matter." Central Kansas Mental Health Center (CKMHC) performed the evaluation. The evaluator conclud... More...

$0 (06-05-2018 - KS)


Ivan Woltje v. International Church of the Foursquare Gospel, Inc.
Morelaw Internet Marketing for Legal Professionals
Helping People Find You On The Internet
888-354-4529
Wichita, KS - Ivan Woltje v. International Church of the Foursquare Gospel, Inc., a California Not-For-Profit Corporation doing business as Emmanuel Foursquare Church of Salina, Kansas on a personal injury negligence theory.

Plaintiff's Complaint Contained, in part, the following allegations:

"On October 15, 2015, Plaintiff was assisting as a cook with a hog-roast cookout during ... More...

$0 (05-22-2018 - KS)


JENNY MARIE CURTIS v. HERMAN THEODORE MINNIS and AMBER BRITNEY CURTIS
COURT OF APPEALS OF THE STATE OF KANSAS
Jenny is the mother of the female minor child C.R.D., who was age 16 at the time the case was filed. In June 2017, Jenny filed a petition for injunctive relief in Ford County, alleging that Herman and Amber provided C.R.D. with cell phones and money despite knowing that Jenny was keeping those things from her daughter for the purpose of discipline. She requested that the court order the defendants... More...

$0 (05-27-2018 - KS)


STATE OF KANSAS v. TALIESA RENEE HUMPHREY
Humphrey pled no contest to distribution or possession with the intent to distribute a controlled substance, a severity level 3 drug felony. The court granted a dispositional departure and sentenced Humphrey to 36 months' probation with a 49-month underlying prison term. Humphrey violated her probation on numerous occasions due to her continuous drug usage and failure to complete drug treatment pr... More...

$0 (05-27-2018 - KS)


STATE OF KANSAS v. WENDY RENAE DEEVER
Deever pled guilty to interference with law enforcement, a level 8 nonperson felony, after falsely accusing Officer Rex Vickers of beating and raping her. Deever's criminal history score put her in the presumptive probation box, but the State filed a motion for an upward dispositional departure asserting Deever's conduct during the commission of the offense manifested excessive brutality toward th... More...

$0 (05-27-2018 - KS)


RONALD D. HENDRIX, BDOE OF CHESTERFIELD, INC., BDOE, INC., and BD75, INC. V. JIM SHERIDAN, UES, LLC, SFCC-OLATHE, INC., and SHERIDAN'S FRANCHISE SYSTEMS, INC.
Kansas Judicial Center
In 2013, Hendrix; BDOE, Inc.; and Hendrix's two other franchises (collectively Hendrix) filed suit against Sheridan; UES, LLC, the company that owned Unforked; and SFCC-Olathe, Inc. alleging fraud, breach of contract, and violations of the Kansas Consumer Protection Act. He later amended the petition to include SFS. Hendrix sought damages in excess of $75,000 and a declaration that he did not have... More...

$0 (05-27-2018 - KS)


STATE OF KANSAS v. THOMAS LEE STUTEVILLE
On October 19, 2014, Kansas City police officers were sent to an industrial complex once used for pharmaceutical manufacturing and animal research. The dispatch report described a witness' account of seeing a parked vehicle near the industrial complex and people walking up a hill toward the abandoned complex. After responding to the scene, Officer Chris O'Neill saw the suspicious vehicle and then ... More...

$0 (05-27-2018 - KS)


STATE OF KANSAS v. BRADLEY A. EMERSON
On January 24, 2016, off-duty police officer, Officer Craig Pyle and his wife witnessed a Chevy truck driving away from the "Hiawatha Farm & Home, Steve's Tractor Repair, and John Deere area." These stores are all a part of Hiawatha Implement, a business that sells agricultural and utility vehicles and services. The truck was pulling a trailer, which was loaded with an implement attachment inside ... More...

$0 (05-27-2018 - KS)


STATE OF KANSAS v. FREDRICK J. LEMONS JR
Morelaw Internet Marketing for Legal Professionals
Click Here To Find A Lawyer
888-354-4529
On the morning of May 14, 2015, at approximately 4 a.m., Brent Rump was awakened in his bedroom by a flashlight shining in his face. He was struck in the face with the butt of a handgun, rolled onto his stomach, and was then hit several more times. He observed three or four men in his bedroom. The men continued to batter Rump while yelling at him not to look at them or he would be killed. The men ... More...

$0 (05-27-2018 - KS)


STATE OF KANSAS v. HEATH ALLEN UMPHENOUR
Aggravated indecent liberties with a child
A jury convicted Heath Allen Umphenour of one count of aggravated indecent liberties with a child, one count of aggravated criminal sodomy, four counts of sexual exploitation of a child, and two counts of breach of privacy. Four of Umphenour's convictions were off-grid Jessica's Law offenses. For his off-grid Jessica's Law convictions and Kansas Sentencing Guidelines Act (KSGA) grid convictions, ... More...

$0 (05-27-2018 - KS)


STATE OF KANSAS v. TONY TOLIVER
After Toliver's conviction for battery of a law enforcement officer, he was ultimately placed on post-incarceration supervision, i.e., parole, with the Kansas Department of Corrections (KDOC). Toliver signed an agreement that set out the specific conditions of his parole. One of these "Conditions of Release for Post-incarceration Supervision" required his subjection to suspicionless residential se... More...

$0 (05-27-2018 - KS)


United States of America v. Tyler Barriss, Casey Viner and Shan Gaskill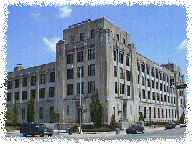 District of Kansas Federal Courthouse - Wichita, Kansas
Wichita, KS - Federal Charges Filed In Deadly Wichita Swatting Case

A federal indictment unsealed here today charges three men in a "swatting" incident where false reports to police and emergency services set off a chain of events that led to a Wichita man being shot and killed, U.S. Attorney Stephen McAllister said.

The indictment alleges the defendants are responsible for hoax ... More...

$0 (05-25-2018 - KS)


STATE OF KANSAS v. ALEXANDER JEAN HILL
The State initially charged Hill with one count of burglary of a vehicle, contrary to K.S.A. 2017 Supp. 21-5807(a)(3), a severity level 9 nonperson felony, stemming from events on April 5, 2017. Pursuant to a plea agreement, the State effectively substituted an amended charge against Hill of one count of theft of property worth less than $1,500, contrary to K.S.A. 2017 Supp. 21-5801(a)(1), a class... More...

$0 (05-12-2018 - KS)


STATE OF KANSAS v. TRAVIS GLENN CONDER
Travis Conder and Shanda Britton were married on July 18, 2015, in Wamego, Kansas. They celebrated with their friends and family at the reception until about midnight. Attendees drank alcohol socially at the reception, as did Conder, Shanda, Tyrel Britton (Conder's brother-in-law), and Rose Britton (Conder's mother-in-law).

The family headed back to the home of Shanda's parents, where ... More...

$0 (05-12-2018 - KS)


STATE OF KANSAS v. TAYLOR ARNETT
After granting a petition for review in this case, the Kansas Supreme Court held that restitution may be ordered against a defendant in a criminal case if the loss to the victim was proximately caused by the crime of conviction. State v. Arnett, 307 Kan. 648, Syl. ¶ 7, 413 P.3d 787 (2018). The court reversed this panel's decision that the State failed to show a sufficient causal connection for res... More...

$0 (05-07-2018 - KS)


STATE OF KANSAS v. JERRY W. ROCCO
Rocco pled guilty to one count of aggravated battery and three counts of aggravated endangering a child, all person felonies. On April 7, 2016, he was sentenced to 24 months in prison but was placed on probation from that sentence for 18 months. Just a few months later, in August 2016, Rocco stipulated to violating his probation by failing to report to his probation officer, resulting in the distr... More...

$0 (04-29-2018 - KS)


STATE OF KANSAS v. ANGEL RODRIGUEZ
COURT OF APPEALS OF THE STATE OF KANSAS
Angel Rodriguez argues that his sentence is illegal because the district court erred when it classified his prior New Jersey conviction for "assault with intent to rape" under N.J. Stat. Ann. § 2A:90-2 as a person felony for criminal history purposes. He further argues that the State breached its plea agreement with him during sentencing. For reasons set out below, both of Rodriguez' arguments ar... More...

$0 (04-28-2018 - KS)


STATE OF KANSAS v. MARCUS G. BUTLER
Shortly after 7 p.m. on January 9, 2013, Kevin Smith returned home from work to the apartment he shared with his fiancée, Demetria Hunter, in Wyandotte County. When Smith arrived, he discovered a vehicle parked in his spot. Hunter and Smith's neighbors had a history of parking in their stalls and making loud noises. Smith saw a white male— later identified as Clint Schierbaum—exiting the neighbori... More...

$0 (04-28-2018 - KS)


STATE OF KANSAS v. GARRETT PRESLEY KRAFT
The underlying facts supporting the criminal charges are taken from the affidavit of probable cause filed with the district court. On May 12, 2016, Haley Fryback went to the hospital after Kraft physically abused her during an argument in their mutual home. Fryback reported that Kraft hit, choked, and kicked her in the throat. He also prevented her from leaving the residence when he locked her key... More...

$0 (04-21-2018 - KS)


STATE OF KANSAS v. TRAVIS P. ODOM
Rape and aggravated indecent liberties with a child
Though Odom's brief provides a limited sketch of the underlying facts, the circumstances prompting the State to charge Odom with four counts of rape and one count of aggravated indecent liberties with a child are immaterial for purposes of resolving Odom's issues on appeal. This court need only to address the procedural history of the case to provide a background for the legal challenges Odom rais... More...

$0 (04-21-2018 - KS)


STATE OF KANSAS v. LEROY K. BRIGGS
Leroy K. Briggs appeals from what he claims to be an erroneously imposed sentence. He argues that the sentencing court erred in classifying his two prior Missouri convictions for resisting or interfering with arrest under Mo. Rev. Stat. § 575.150 (2000 and 2012 Supp.) as person offenses for criminal history purposes. The sentencing court based its ruling on its determination that the Missouri cr... More...

$0 (04-20-2018 - KS)


STATE OF KANSAS v. TIMOTHY P. YOUNG
Young was charged with possession of more than 25 grams but less than 450 grams of marijuana with the intent to distribute (a severity level 3 drug nonperson felony); possession of marijuana; no drug tax stamp; possession of drug paraphernalia; driving while his license was canceled, suspended, or revoked; and driving while a habitual violator. Young pled no contest to possession of less than 25 g... More...

$0 (04-18-2018 - KS)


STATE OF KANSAS v. SHANE TRAVERS GARRETT
Garrett does not claim the district court erred in treating his California crime as a felony. He limits his argument to whether his California crime should be treated as a person crime. He claims that Kansas does not have a comparable burglary statute, so his California conviction must be classified as a nonperson crime.

Garrett raises an issue of statutory interpretation under the Ka... More...

$0 (04-18-2018 - KS)


STATE OF KANSAS v. BRANDON R. WILLIAMS
On the morning of December 12, 2015, Jordan Ray left his residence in Wichita to go to work. At about 11 a.m., Ray received a phone call from Williams. Williams and Ray had known each other for about 10 years. Although Williams and Ray were not friends, Williams had visited Ray's residence on multiple occasions to play video games. Ray returned Williams' call and Williams said he had left a shirt ... More...

$0 (04-18-2018 - KS)


STATE OF KANSAS v. HERSHEL A. KEMP
A jury sitting in Lyon County District Court convicted Defendant Hershel A. Kemp of committing multiple sex crimes, including several off-grid felonies, against K.R., his wife's minor daughter. Kemp has appealed, claiming numerous errors in the eight-day trial. Although Kemp received something short of a perfect trial, we find he received a fair trial, and the law requires no more than that. See... More...

$0 (04-17-2018 - KS)


STATE OF KANSAS v. GERARDO G. SAUCEDO
Saucedo's prior Washington felony conviction was for a residential burglary under Wash. Rev. Code Ann. § 9A.52.025(1). On appeal he argues that the district court erred in classifying this prior conviction as a person felony. He claims that because two elements of the Washington conviction are broader than the elements of the comparable Kansas crime, the district court engaged in improper judicial... More...

$0 (04-17-2018 - KS)


STATE OF KANSAS v. PRESTON DE'JHAN DEAN
Dean and Devina Johnson were in a relationship. Dean went to Johnson's apartment late one evening in March 2015. She was asleep when he arrived, but Johnson left her apartment door unlocked for Dean. After entering the apartment, Dean noticed a missed call on Johnson's phone. It was from the father of her children. This angered Dean because he was concerned that Johnson was sending him money. Dean... More...

$0 (04-17-2018 - KS)


RAKESH SRIVASTAVA and SHARMILA SHANKAR, Appellants, v. UNIVERSITY OF KANSAS, a/k/a UNIVERSITY OF KANSAS MEDICAL CENTER, a/k/a STATE OF KANSAS (HARTMUT JAESCHKE, CODY TULLY, PAUL TERRANOVA, and ROY JENSEN
University of Kansas
Dr. Rakesh Srivastava and Dr. Sharmila Shankar, who are husband and wife, both worked for the University of Kansas Medical Center (KUMC). For different reasons, KUMC terminated Dr. Srivastava's and Dr. Shankar's employment. Believing that they were wrongfully terminated, Dr. Srivastava and Dr. Shankar sued University of Kansas (KU), as the institutional organization governing KUMC. Later, howeve... More...

$0 (04-14-2018 - KS)