Kansas Conflict of Law Law
STATE OF KANSAS v. SHANE T. YOUNKMAN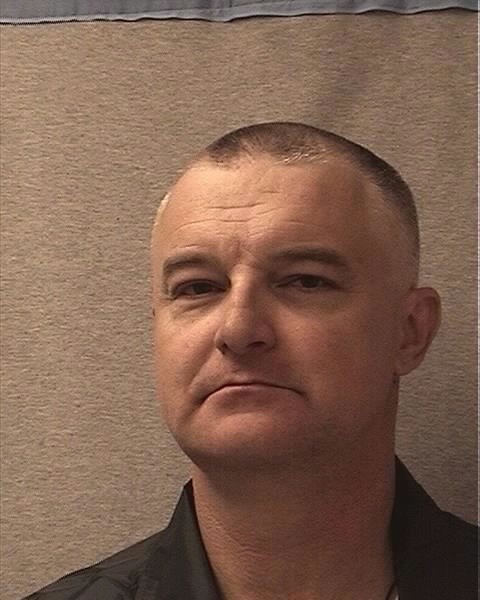 MoreLaw Performance Marketing





On March 3, 2009, Younkman pled guilty to one count of aggravated indecent solicitation of a child, a severity level 5 person felony, and one count o... More... $0 (03-20-2017 - KS)


STATE OF KANSAS v. ISHMAEL PORRATA
MoreLaw Performance Internet Marketing

Completely Free Marketing If It Does Not Work



Porrata entered a guilty plea to possession of methamphetamine on May 14, 2014. In July of that year, the district court imposed the mid-range p... More... $0 (03-20-2017 - KS)


STATE OF KANSAS v. FELANDICE L. REED
MoreLaw Suites - Legal Suites and Virtual Offices - Downtown Tulsa




The charges against Reed arose from events on March 13, 2015, in Wichita. On that date, Deputies Douglas Robertson and Sandy Shiblom of the Sedgwick County Sheriff's Department, both in uniform, went to Reed's second-floo... More... $0 (03-20-2017 - KS)


STATE OF KANSAS v. AARON ANTHONY BREAULT
MoreLaw Suites - Legal Suites and Virtual Offices - Downtown Tulsa




While on patrol, Officer Cory Chambers "observed a red Yamaha moped . . . conduct an improper left turn." While the driver was making the turn he appeared to wobble from side to side and had both feet on the ground. Chamb... More... $0 (03-20-2017 - KS)


STATE OF KANSAS v. DELANO E. HALL
MoreLaw Suites - Legal Suites and Virtual Offices - Downtown Tulsa




On April 16, 2013, N.F. reported that her boyfriend, Hall, committed acts of domestic and sexual violence against her. Hall was later charged with rape, a severity level 1 felony, in violation of K.S.A. 2012 Supp. 21-5503... More... $0 (03-20-2017 - KS)


JOSHUA P. OLGA v. STATE OF KANSAS
MoreLaw Performance Internet Marketing




Completely Free Marketing If It Does Not Work






On August 20, 2004, a jury convicted Olga of raping his then 8-year-old daughter and committing criminal sodomy against h... More... $0 (03-11-2017 - KS)


JON-DAVID BARNHILL v. BRW EXPRESS, et al. and ALLIED WASTE, INC. and AMERICAN HOME ASSURANCE CO
MoreLaw Receptionist Services
Never Miss Another Call With MoreLaw's Receptionists Answering Your Calls


Barnhill was driving a truck for Allied Waste Services when he came upon a collision blocking his ... More... $0 (03-11-2017 - KS)


STATE OF KANSAS v. RICHARD LEE SUTHERLAND
MoreLaw Suites - Legal Suites and Virtual Offices - Downtown Tulsa





Richard Lee Sutherland appeals from his jury convictions of aggravated criminal sodomy and aggravated indecent liberties with a child. The parties are well acquainted with the facts leading to Sutherland's convictio... More... $0 (03-10-2017 - KS)


STATE OF KANSAS v. MARLON T. HARDY
MoreLaw Performance Internet Marketing




Completely Free Marketing If It Does Not Work






On the night of March 16, 2013, Marlon Hardy rode as a passenger in Jaylyn Bradley's red Mustang convertible to pick up t... More... $0 (03-10-2017 - KS)


Luke Gannon v. State of Kansas
(Kansas Public School Funding Case)
This is the fourth school finance decision involving these parties and Article 6 of the Kansas Constitution, which imposes a duty on the legislature to "make suitable provision for finance of the educational interests of the state." Kan. Const. art. 6, § 6(b). The plaintiffs filed suit in 2010 asserting that the State violated this constitutional requirement by inequitable and inadequate funding ... More...

$0 (03-03-2017 - KS)


STATE OF KANSAS v. MITCHELL W. KILGORE II
Sex Offender
Kilgore was charged with two counts of aggravated indecent liberties with a child and two counts of rape for acts that occurred between April and June 2008. Kilgore pled guilty to one count each of aggravated indecent liberties with a child and rape in exchange for the remaining two charges being dropped. Kilgore received a departure sentence of 155 months in prison followed by 36 months' postrele... More...

$0 (02-26-2017 - KS)


STATE OF KANSAS v. NATHAN ALAN GARCIA
On October 29, 2009, Nathan Alan Garcia pleaded guilty in case 09CR598 to one count of aggravated failure to appear, a severity level 10 nonperson felony. On December 7, 2009, the district court sentenced Garcia to 8 months' imprisonment, to run concurrent to sentences imposed in Saline County, Kansas, in cases 09CR396 and 08CR1206. The district court suspended the sentence and ordered Garcia to s... More...

$0 (02-26-2017 - KS)


STATE OF KANSAS v. BRIAN A. MURRIN
On March 19, 2015, Clay Center Police Officer Billy Smith was on routine patrol in Clay Center when he observed Murrin drive a green minivan past him in the opposite direction. Smith knew Murrin and suspected that his license was revoked, so he called dispatch to confirm. After dispatch confirmed that Murrin's license was revoked, Smith turned around and tried to locate and follow Murrin. Smith ca... More...

$0 (02-19-2017 - KS)


RODOLFO M. GAONA v. STATE OF KANSAS
Sex Offender
The facts of Gaona's case are taken from his direct appeal.

"Gaona regularly babysat his wife's two children during her second shift work. On December 21, 2005, the 8-year-old son reported to his mom . . . that Gaona and the 10-year-old daughter, M.L., 'have a sick game.' When questioned by mom, the daughter broke down in tears and refused to discuss the allegation. Mom took the childre... More...

$0 (02-14-2017 - KS)


STATE OF KANSAS v. CRAIG L. GOOCH
A jury convicted Gooch of rape, aggravated kidnapping, aggravated robbery, aggravated sexual battery, aggravated burglary, aggravated intimidation of a witness, criminal threat, and interference with a law enforcement officer. Gooch appealed his convictions to this court. State v. Gooch, No. 110,418, 2014 WL 5849227 (Kan. App. 2014) (unpublished opinion).

Gooch asked for a new attorney ... More...

$0 (02-14-2017 - KS)


STATE OF KANSAS v. DAMIAN KYLE CLANCY
The facts underlying the criminal charge and most of the procedural history of the prosecution are irrelevant, so we dispense with them. The motion to withdraw the plea generally recited that Clancy believed he had "good cause" for the request, as required under K.S.A. 2015 Supp. 22-3210(d)(1), but provided no detailed explanation. The motion also correctly pointed out a district court ought to co... More...

$0 (02-06-2017 - KS)


STATE OF KANSAS v. JARED M. HARRIS
In November 2012, while police were searching Harris' house pursuant to a warrant in a separate case, officers observed a pink glass pipe on the coffee table containing a white powdery substance. Subsequent testing of the substance determined that it was methamphetamine. The officers also recovered other items they believed were drugs and drug paraphernalia. As a result, the State charged Harris w... More...

$0 (02-05-2017 - KS)


STATE OF KANSAS v. CECIL STANLEY ROSE
Sex Offender
In May 2015, Rose pled guilty to aggravated sexual battery, a severity level 5 person felony in violation of K.S.A. 2015 Supp. 21-5505(b), for touching and holding the penis of an incapacitated, bed-ridden man in a nursing home who was unable to speak or care for himself. At the time of the crime in January 2015, Rose was 65 years old. Rose had one prior conviction for misdemeanor sexual battery f... More...

$0 (02-01-2017 - KS)


ANH TUAN TRAN v. STATE OF KANSAS
On November 8, 1995, Tran pled no contest to one count of aggravated assault in 95 CR 541. On January 12, 1996, the trial court sentenced Tran to 24 months' probation with an underlying term of 16 months' imprisonment. The trial court ordered that his sentence in 95 CR 541 run consecutive to his sentence for a burglary committed in San Diego, California. Tammie Kurth represented Tran at both his p... More...

$0 (01-13-2017 - KS)


STATE OF KANSAS v. VALENTAE ADAMS
The Sedgwick County District Attorney charged Adams with aggravated indecent liberties with a child, an off-grid felony violation of K.S.A. 2015 Supp. 21-5506(b)(3)(A) that carries a life sentence. We need not recount the circumstances underlying the charge in any detail and mention only that Adams was alleged to have victimized a female relative, who was then 4 years old. The court-appointed lawy... More...

$0 (12-28-2016 - KS)


STATE OF KANSAS v. WILLIAM N. FISHBACK
Sex Offender
William N. Fishback appeals the district court's decision to modify his postrelease supervision term from 24 months to lifetime following his conviction of indecent liberties with a child. Fishback first claims lifetime postrelease supervision is an illegal sentence in his case due to a conflict between K.S.A. 2015 Supp. 223717(d)(1)(G) and K.S.A. 2015 Supp. 22-3717(d)(1)(D). Second, Fishback cl... More...

$0 (12-07-2016 - KS)


STATE OF KANSAS v. JOHN M. ROTHSTEIN
John M. Rothstein appeals the district court's decision to modify his postrelease supervision term from 36 months to lifetime following his convictions of two counts of attempted aggravated indecent liberties with a child. Rothstein first claims that lifetime postrelease supervision is an illegal sentence in his case due to a conflict between K.S.A. 2015 Supp. 22-3717(d)(1)(G) and K.S.A. 2015 Su... More...

$0 (12-07-2016 - KS)


STATE OF KANSAS v. DAN R. MADDOX
Sex Offender
On April 17, 2013, Maddox was charged with aggravated indecent liberties with a child, and he retained David Phillip Leon to defend him. After waiving his right to a preliminary hearing, the district court bound Maddox over for trial. Maddox then entered a plea of not guilty.

From May 2013 to March 2014, the district court continued Maddox's trial 10 times at the request of the defense... More...

$0 (12-07-2016 - KS)


STATE OF KANSAS v. STEVEN M.N. LOUIS
The first shooting occurred at a restaurant where Louis was present with several companions, including Michael Saechao, who died in the gunfire. Louis, Saechao, and others in Louis' party belonged to a street gang known as the "Asian Boyz." John and Daniel Nguyen, Hien Dao, and Hau Tran, who were members of a rival gang known as the "Viet Boyz," were also there, along with their friends, Viet Nguy... More...

$0 (11-27-2016 - KS)


STATE OF KANSAS v. CORNELIUS ALLEN HARTZ
On December 5, 2015, Hartz was in the Famous Footwear store in Topeka trying on new shoes when another patron of the store ran out of the store with a pair of the store's shoes in his jacket. Approximately 10 minutes later, Hartz stood up while wearing a pair of Famous Footwear's shoes and—if the State's evidence is believed—began walking toward the exit in the new shoes. Hartz was confronted by a... More...

$0 (11-26-2016 - KS)


SHANNA FRIDAY v. STATE OF KANSAS
On November 7, 2008, Shanna Friday was convicted of reckless second-degree murder and later sentenced by the district court to 174 months in prison. The facts of the underlying case are set out in Friday's direct appeal. State v. Friday, 297 Kan. 1023, 1027-28, 306 P.3d 265 (2013).

During the pretrial stages of the proceedings, the district court authorized the hiring by the defense of... More...

$0 (11-26-2016 - KS)


STATE OF KANSAS v. JARRON LEROY HILL
Sex Offender
On October 16, 2009, Hill was charged with one count of aggravated indecent liberties with a child, a level 3 person felony. The crime was alleged to have occurred in 2007. Hill agreed to enter a plea of guilty in exchange for the State's agreement to recommend a downward departure sentence to 70 months in prison. The district court accepted the plea on March 12, 2010, and on April 30, 2010, impos... More...

$0 (11-26-2016 - KS)


STATE OF KANSAS v. JOSEPH L. RAMSEY
Sex Offender
On September 8, 2009, Ramsey was convicted pursuant to a plea agreement of two counts of on-grid aggravated indecent liberties with a child and one count of criminal sodomy. The offenses were alleged to have occurred between January 28, 2007, and December 31, 2008. Ramsey was sentenced to a controlling prison term of 100 months, with 36 months' postrelease supervision.

In May 2015, the... More...

$0 (11-25-2016 - KS)


STATE OF KANSAS v. RICO J. BROWN, SR.
Given the points Brown has raised on appeal, we need not detail the evidence presented at trial. We outline the charges and their disposition. Brown was charged with and convicted of aggravated human trafficking in violation of K.S.A. 2015 Supp. 215426(b)(4), a severity level 1 person felony, for "recruiting, harboring, . . . or [otherwise] obtaining" A.L.H., a 17-year-old female, to perform sex a... More...

$0 (11-24-2016 - KS)


STATE OF KANSAS v. SEAN NIELSON
Case No - 114,362
Nielson was charged with and prosecuted for leaving the scene of an accident that resulted in great bodily injury and leaving the scene of an accident resulting in more than $1,000 in property damage.

The accidents occurred outside a Wichita bar in the early morning hours of May 19, 2013. There is no dispute Nielson reversed his car into a vehicle causing great bodily injury to a pedest... More...

$0 (11-11-2016 - KS)


STATE OF KANSAS v. QUARTEZ BROWN
In April 2010, Brown and his cousin, both armed, entered an apartment belonging to Otis Bolden. They encountered Ashley Green and, pointing their guns at her, asked where Bolden could be found. Green saw Brown and his cousin walk into Bolden's bedroom and then heard shots. Although Bolden was able to exit the apartment through a window, he later died from multiple gunshot wounds. After a trial... More...

$0 (10-31-2016 - KS)


STATE OF KANSAS v. TYRELL JACKSON
On the night of May 12, 2012, Dorsey was at his cousin's apartment in Kansas City, Kansas, while his vehicle, a 1986 Chevy Caprice, was parked outside the complex. While in the apartment, Dorsey noticed a Tahoe parked in front of his car and four people outside of the Tahoe. Dorsey testified he did not know any of the people outside of the vehicles. Dorsey started his Caprice via remote start,... More...

$0 (10-24-2016 - KS)


STATE OF KANSAS v. DOUGLAS S. BELT
Belt's challenges to his convictions based on the sufficiency of the evidence to support them necessitate a thorough review of the grisly evidence in this case. The victim in this case, L.G., was a housekeeper at a Wichita apartment complex. She and her live-in boyfriend, Chris Branch, were acquainted with Belt as former neighbors. On the morning of June 25, 2002, a manager at the complex w... More...

$0 (10-23-2016 - KS)


STATE OF KANSAS v. LOREN MALIK WISEMAN
We begin with the basic facts related by Wiseman and his girlfriend, Alexandra Escarcega; for facts that might be disputed, we will indicate when the information comes from someone else. Around 5 p.m. on December 6, 2014, Wiseman rode with Escarcega to a Dillon's grocery store in Garden City. Wiseman and Escarcega lived in Wichita but had held a birthday party for their daughter at the YMCA in Ga... More...

$0 (10-18-2016 - KS)


STATE OF KANSAS V. SONY UK
The State appeals the district court's grant of immunity given to Sony Uk and the dismissal of attempted voluntary manslaughter or, alternatively, aggravated battery charges against him. Upon our review, we reverse the grant of immunity and dismissal of the charges and remand for the refiling of the complaint and for further proceedings.

On April 7, 2015, Uk was charged in Lyon County D... More...

$0 (10-11-2016 - KS)


BREANN DREW and ZANE DREW, by and through their Father, Natural Guardian, and Next Friend RUSS DREW v. STATE OF KANSAS
On an otherwise quiet Sunday afternoon in May 2007, Kansas Highway Patrol Master Trooper Michael Gruber observed a speeding car and began what ordinarily would be a routine traffic stop. But the driver, Charles Barker, sped away, which resulted in a high-speed chase on I-635 and K-32 (Kansas Avenue) in Wyandotte County. The chase ended when Barker drove into traffic coming from the other direction... More...

$1100000 (10-11-2016 - KS)


STATE OF KANSAS v. BRYANT A. SEBA
Following a period of escalating tension between Bryant A. Seba and others, Seba fired nine shots toward those with whom he had been fighting. He killed a pregnant bystander and repeatedly shot one of the men, resulting in the man's paralysis. The State charged Seba with two counts of first-degree premeditated murder. One of Seba's two first-degree premeditated murder counts was based on Alexa's l... More...

$0 (10-01-2016 - KS)


VICTOR ANZUA-TORRES v. STATE OF KANSAS
In 2006, a jury convicted Victor Anzua-Torres of second-degree reckless murder and several other offenses related to a fatal 2005 automobile collision in which Anzua-Torres was driving while intoxicated. His convictions and sentence were affirmed on direct appeal. He later filed a K.S.A. 60-1507 motion alleging, among other things, that his trial counsel was constitutionally ineffective for fail... More...

$0 (09-23-2016 - KS)


Armstrong v. Bromley Quarry & Asphalt, Inc.
This is a civil trespass and conversion case in which plaintiffs seek monetary damages for the unauthorized subsurface mining of 855,500 tons of limestone. Bromley Quarry & Asphalt, Inc., admits it extracted some rock but disputes the extent of its liability. We must decide: (1) if the statute of limitations began to run because the conversion was reasonably ascertainable by the plaintiffs more ... More...

$0 (09-09-2016 - KS)


STATE OF KANSAS v BREONNA M. WILKINS
During the early morning hours of July 21, 2011, Lori Allison was shot and Natalie Gibson was murdered in the carport behind their home in Topeka, Kansas. On August 2, 2011, police met with Bayate Covington who provided information about the attempted robbery and killing. Soon afterwards, nine individuals, including Covington, were arrested and charged as codefendants related to these crimes. More...

$0 (09-09-2016 - KS)