Kansas Conflict of Law Law
STATE OF KANSAS v. GERALD HAMILTON
The relevant facts are straightforward. On August 3, 2012, Hamilton pled no contest to one count of attempted aggravated sexual battery for a crime committed on October 26, 2011. On September 4, 2012, the district court sentenced Hamilton to 30 months in prison followed by 24 months' postrelease supervision.

On June 1, 2016, the State filed a motion to correct illegal sentence, arguing... More...

$0 (07-13-2017 - KS)


STATE OF KANSAS v. ANTHONY ROBERT METZGER
Indecent Liberties w/Child
On February 18, 2011, the State of Kansas charged Metzger with one count of rape in violation of K.S.A. 21-3502(a)(1) [now K.S.A. 2016 Supp. 21-5503] (a severity level 1 person felony); one count of aggravated indecent liberties with a child more than 14 years of age but less than 16 years of age in violation of K.S.A. 21-3504(a)(1) [now K.S.A. 2016 Supp. 21-5506] (a severity level 3 person felony... More...

$0 (07-12-2017 - KS)


STATE OF KANSAS v. DAVID SCOTT CARPENTIER
On November 9, 2015, the State charged Carpentier with a felony DUI and one count of test refusal in No. 15 CR 292. The district court released Carpentier on bond on November 9, 2015. While Carpentier was on bond in 15 CR 292, the State charged him with another felony DUI on February 16, 2016, in No. 16 CR 51.

On April 11, 2016, Carpentier pled guilty to one count of felony DUI in 15 C... More...

$0 (07-11-2017 - KS)


STATE OF KANSAS v. STANLEY MITCHELL BURNS, JR.,
After events irrelevant to this appeal, the State charged Burns with criminal threat. Michael Brown was appointed to represent Burns on this charge. After a jury convicted Burns of criminal threat, Burns filed a direct appeal with our court, arguing the district court abused its discretion by not properly investigating Burns' request for a new attorney. The facts from that direct appeal follow. More...

$0 (07-11-2017 - KS)


STATE OF KANSAS v. CHRISTOPHER DEAN CASH
In 2012, Cash pled guilty to one count of aggravated sexual battery. The district court sentenced him to 36 months in prison with 24 months' postrelease supervision. The district court then suspended the prison sentence and ordered probation. In 2015, after first imposing graduated sanctions, the district court revoked Cash's probation and ordered him to serve his underlying sentence including the... More...

$0 (06-13-2017 - KS)


STATE OF KANSAS v. MICHAEL CANDLEY, JR.
Aggravated indecent liberties with a child
On November 10, 2014, the State charged Candley with three counts of aggravated indecent liberties with a child, each off-grid person felonies in violation of K.S.A. 2016 Supp. 21-5506(b)(3)(A). The first two counts alleged that Candley had fondled or touched a child under the age of 14 with the "intent to arouse or satisfy the sexual desires" of either himself or the child between January 1, 2013... More...

$0 (06-13-2017 - KS)


RICKEY B. MARKS v. STATE OF KANSAS
"On October 11, 2008, Rozeta Marks was stabbed eight times in her chest, arm, and back while driving to a store with her husband, Rickey Marks . . . Marks was ultimately charged with and convicted of first-degree premeditated murder." State v. Marks, 297 Kan. 131, 132-33, 298 P.3d 1102 (2013). Marks was sentenced to life in prison with a minimum mandatory sentence of 25 years. 297 Kan. at 134. More...

$0 (06-12-2017 - KS)


STATE OF KANSAS v. LARRY LAVERNE TOOTHMAN
On August 7, 2013, Larry L. Toothman was charged in a seven-count complaint or information. On December 12, 2013, the complaint or information was amended to add an additional four counts. Counts 1 and 2 charged aggravated criminal sodomy or in the alternative criminal sodomy; Count 3 charged aggravated criminal sodomy or in the alternative aggravated incest; Counts 4, 5, and 6 charged aggravated ... More...

$0 (06-12-2017 - KS)


STATE OF KANSAS v. MATTHEW R. MCDANIEL
Case Video
Ronald Wilson died from two gunshot wounds to the head. Wichita police investigated the death and questioned McDaniel. After initially denying involvement, McDaniel eventually confessed that he, Kendall Gentry, and Christopher Brown had planned to rob Wilson two days before the crime. He speculated the robbery's purpose was to assist in covering a drug debt Brown owed because one of Wilson's relat... More...

$0 (06-12-2017 - KS)


SHANNON BOGGUESS v. STATE OF KANSAS
Case Video
On the morning Bogguess was scheduled to go before a jury for trial, he requested a bench trial on stipulated facts. The district court conducted the following colloquy with Bogguess:

"THE COURT: And, Mr. Bogguess, just so that I am perfectly clear on this matter, you do understand that all charges contained in and set forth in the amended Information filed on May 29 of 2009, are sch... More...

$0 (06-12-2017 - KS)


STATE OF KANSAS v. CHRISTOPHER M. MCGUIRE
In 2009, Christopher M. McGuire pleaded guilty to two counts of felony aggravated battery in case 09 CR 1935. The assistant district attorney who prosecuted him was S.W., who is also the victim in this case. The district court granted a defense motion for dispositional departure and sentenced McGuire to probation. In 2010, McGuire admitted to having violated his probation and was sent to Larned St... More...

$0 (06-10-2017 - KS)


STATE OF KANSAS v. SCOT E. BACON II
Commercial sexual exploitation of a child
The State charged Scot E. Bacon II with two counts of commercial sexual exploitation of a child. Following a jury trial, Bacon was found guilty of one count but acquitted of the other. Bacon raises eight issues in his direct appeal: (1) that his statutory speedy trial rights were violated; (2) that the trial court erred by allowing the State to amend its complaint; (3) that the trial court erred b... More...

$0 (06-10-2017 - KS)


United States of America v. Brett J. Williamson
Brett Williamson was charged with and convicted of various child
pornography offenses. Prior to trial, it came to light that his defense counsel and
the prosecutor trying the case had a history together: they were divorced and
shared custody of their child. For that and numerous other reasons, Williamson
asked for new counsel, his third, but the district court denied his request. H... More...

$0 (06-07-2017 - KS)


STATE OF KANSAS v. DAKOTA CHEYENNE WILSON
On October 28, 2015, the State charged Wilson with three counts of aggravated indecent liberties with a child, an off-grid person felony. The offenses were alleged to have occurred between August 1, 2015 and October 24, 2015. On March 4, 2016, Wilson pled no contest to two amended counts of aggravated indecent liberties with a child, a
2

level 3 person felony. On May 19, 2016, the ... More...

$0 (05-27-2017 - KS)


EUGENE KELTNER v. STATE OF KANSAS
The State charged Keltner with aggravated robbery in 2005. On June 15, 2006, the district court entered an order of transportation ordering the Sheriff of Johnson County to transport Keltner from Wyandotte County, where he was serving a sentence in a different case, to Johnson County. After a number of continuances, the case proceeded to trial on stipulated facts on February 17, 2009. The district... More...

$0 (05-26-2017 - KS)


STATE OF KANSAS v. STEVE KELLY MOYER
In 1993, Moyer met his future wife, Jessica. On February 18, 1995, they had their first child, J.M. After J.M. was born, the couple married and had four more children, H.M., K.M., S.M., and D.M.

Jessica encouraged Moyer to spend more time with the couple's children because she felt Moyer was not sufficiently involved in their lives. But Jessica was not pleased when Moyer began spending... More...

$0 (05-26-2017 - KS)


STATE OF KANSAS v. SKYLER LEE BROOK
Sex Offender
Skyler Brook was charged with electronic solicitation of a child and sexual exploitation of a child from an incident that occurred sometime between May 6 and May 20, 2013. Brook and the State agreed to a plea deal in which the State would drop the electronic solicitation charge in exchange for pleading guilty or no contest to the sexual exploitation charge. In addition to dropping the charges the ... More...

$0 (05-04-2017 - KS)


STATE OF KANSAS v. DEDRICK LEAKS
On September 13, 2014, Cain McEwen went to Manhattan, Kansas, to visit Derek Soucie. They went to a bar in Aggieville, where McEwen drank 9-10 beers, and Soucie drank 10-15 beers. At 2 a.m., when the bar closed, McEwen and Soucie were separated while the crowd was pushed out of the door. McEwen was walking to the parking lot and texting on his phone. As he was walking, "[s]omebody invaded my perso... More...

$0 (05-04-2017 - KS)


JOSEPH C. JONES v. STATE OF KANSAS
Sex Offender
In State v. Jones, 295 Kan. 1050, 288 P.3d 140 (2012), the Kansas Supreme Court stated the facts in Jones' underlying criminal case as follows:

"Jones was employed as a live-in farmhand at a stable where H.F. and other children volunteered to work in exchange for free horseback rides. On October 16, 2005, Jones called H.F., asking if she could come to work. When she arrived at the st... More...

$0 (04-25-2017 - KS)


STATE OF KANSAS v. DAVID CONRAD WIDMER
On February 1, 2015, Brandy, her husband, Alex, and their 6-month-old infant visited Widmer's apartment to watch the Super Bowl. During this gathering, Alex received a call and stated that he had to go to work. Widmer agreed to drive Alex and the two men left the apartment.

At trial, the accounts of what happened next varied significantly. According to Widmer's wife, Tiffany, while the ... More...

$0 (04-24-2017 - KS)


STATE OF KANSAS v. MICHAEL COMBS
Sexual Exploitation of a Child
The State charged Combs with one count of sexual exploitation of a child, a severity level 5 person felony in violation of K.S.A. 2011 Supp. 21-5510(a)(2), for possessing child pornography between July and November 2011. Following a jury trial, Combs was found guilty. On January 4, 2013, the trial court sentenced Combs to 36 months' probation, with an underlying sentence of 32 months' imprisonment... More...

$0 (04-10-2017 - KS)


STATE OF KANSAS v. GILBERT C. KNESS
Sex Offender
The court convicted Kness in April 2009 of one count of aggravated indecent liberties with a child in violation of K.S.A. 21-3504(a)(1)—a sexually violent offense. The crime occurred in December 2008. The court sentenced Kness to a 59-month prison sentence followed by 36 months of postrelease supervision.

Then, in 2015, the State moved to correct an illegal sentence. The State argued ... More...

$0 (04-10-2017 - KS)


STATE OF KANSAS v. DEAN ALAN COWLES
On the evening of February 19, 2014, Cowles and J.C. Hartpence were drinking alcohol in Cowles' trailer, which belonged to the oil drilling company for which they both worked in Kingman, Kansas. At some point in the evening, Cowles called Curtis Shelton, another employee who worked for the oil drilling company. Cowles was angry because it was after work hours but Curtis' son, Nicholas, had not ret... More...

$0 (04-03-2017 - KS)


STATE OF KANSAS v. NATHAN A. BROWN
MoreLaw Performance Marketing





On October 6, 2014, Brown pled guilty to commercial sexual exploitation of a child, a severity level 5 person felony, after he unlawfully and knowing... More... $0 (03-28-2017 - KS)


STATE OF KANSAS v. SHANE T. YOUNKMAN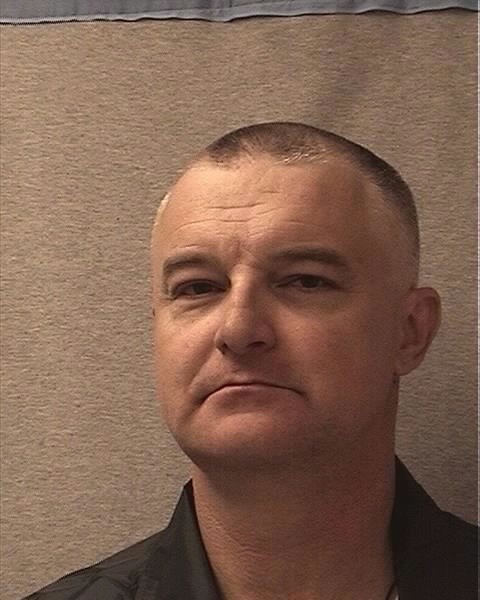 MoreLaw Performance Marketing





On March 3, 2009, Younkman pled guilty to one count of aggravated indecent solicitation of a child, a severity level 5 person felony, and one count o... More... $0 (03-20-2017 - KS)


STATE OF KANSAS v. ISHMAEL PORRATA
MoreLaw Performance Internet Marketing

Completely Free Marketing If It Does Not Work



Porrata entered a guilty plea to possession of methamphetamine on May 14, 2014. In July of that year, the district court imposed the mid-range p... More... $0 (03-20-2017 - KS)


STATE OF KANSAS v. FELANDICE L. REED
MoreLaw Suites - Legal Suites and Virtual Offices - Downtown Tulsa




The charges against Reed arose from events on March 13, 2015, in Wichita. On that date, Deputies Douglas Robertson and Sandy Shiblom of the Sedgwick County Sheriff's Department, both in uniform, went to Reed's second-floo... More... $0 (03-20-2017 - KS)


STATE OF KANSAS v. AARON ANTHONY BREAULT
MoreLaw Suites - Legal Suites and Virtual Offices - Downtown Tulsa




While on patrol, Officer Cory Chambers "observed a red Yamaha moped . . . conduct an improper left turn." While the driver was making the turn he appeared to wobble from side to side and had both feet on the ground. Chamb... More... $0 (03-20-2017 - KS)


STATE OF KANSAS v. DELANO E. HALL
MoreLaw Suites - Legal Suites and Virtual Offices - Downtown Tulsa




On April 16, 2013, N.F. reported that her boyfriend, Hall, committed acts of domestic and sexual violence against her. Hall was later charged with rape, a severity level 1 felony, in violation of K.S.A. 2012 Supp. 21-5503... More... $0 (03-20-2017 - KS)


JOSHUA P. OLGA v. STATE OF KANSAS
MoreLaw Performance Internet Marketing




Completely Free Marketing If It Does Not Work






On August 20, 2004, a jury convicted Olga of raping his then 8-year-old daughter and committing criminal sodomy against h... More... $0 (03-11-2017 - KS)


JON-DAVID BARNHILL v. BRW EXPRESS, et al. and ALLIED WASTE, INC. and AMERICAN HOME ASSURANCE CO
MoreLaw Receptionist Services
Never Miss Another Call With MoreLaw's Receptionists Answering Your Calls


Barnhill was driving a truck for Allied Waste Services when he came upon a collision blocking his ... More... $0 (03-11-2017 - KS)


STATE OF KANSAS v. RICHARD LEE SUTHERLAND
MoreLaw Suites - Legal Suites and Virtual Offices - Downtown Tulsa





Richard Lee Sutherland appeals from his jury convictions of aggravated criminal sodomy and aggravated indecent liberties with a child. The parties are well acquainted with the facts leading to Sutherland's convictio... More... $0 (03-10-2017 - KS)


STATE OF KANSAS v. MARLON T. HARDY
MoreLaw Performance Internet Marketing




Completely Free Marketing If It Does Not Work






On the night of March 16, 2013, Marlon Hardy rode as a passenger in Jaylyn Bradley's red Mustang convertible to pick up t... More... $0 (03-10-2017 - KS)


Luke Gannon v. State of Kansas
(Kansas Public School Funding Case)
This is the fourth school finance decision involving these parties and Article 6 of the Kansas Constitution, which imposes a duty on the legislature to "make suitable provision for finance of the educational interests of the state." Kan. Const. art. 6, § 6(b). The plaintiffs filed suit in 2010 asserting that the State violated this constitutional requirement by inequitable and inadequate funding ... More...

$0 (03-03-2017 - KS)


STATE OF KANSAS v. MITCHELL W. KILGORE II
Sex Offender
Kilgore was charged with two counts of aggravated indecent liberties with a child and two counts of rape for acts that occurred between April and June 2008. Kilgore pled guilty to one count each of aggravated indecent liberties with a child and rape in exchange for the remaining two charges being dropped. Kilgore received a departure sentence of 155 months in prison followed by 36 months' postrele... More...

$0 (02-26-2017 - KS)


STATE OF KANSAS v. NATHAN ALAN GARCIA
On October 29, 2009, Nathan Alan Garcia pleaded guilty in case 09CR598 to one count of aggravated failure to appear, a severity level 10 nonperson felony. On December 7, 2009, the district court sentenced Garcia to 8 months' imprisonment, to run concurrent to sentences imposed in Saline County, Kansas, in cases 09CR396 and 08CR1206. The district court suspended the sentence and ordered Garcia to s... More...

$0 (02-26-2017 - KS)


STATE OF KANSAS v. BRIAN A. MURRIN
On March 19, 2015, Clay Center Police Officer Billy Smith was on routine patrol in Clay Center when he observed Murrin drive a green minivan past him in the opposite direction. Smith knew Murrin and suspected that his license was revoked, so he called dispatch to confirm. After dispatch confirmed that Murrin's license was revoked, Smith turned around and tried to locate and follow Murrin. Smith ca... More...

$0 (02-19-2017 - KS)


RODOLFO M. GAONA v. STATE OF KANSAS
Sex Offender
The facts of Gaona's case are taken from his direct appeal.

"Gaona regularly babysat his wife's two children during her second shift work. On December 21, 2005, the 8-year-old son reported to his mom . . . that Gaona and the 10-year-old daughter, M.L., 'have a sick game.' When questioned by mom, the daughter broke down in tears and refused to discuss the allegation. Mom took the childre... More...

$0 (02-14-2017 - KS)


STATE OF KANSAS v. CRAIG L. GOOCH
A jury convicted Gooch of rape, aggravated kidnapping, aggravated robbery, aggravated sexual battery, aggravated burglary, aggravated intimidation of a witness, criminal threat, and interference with a law enforcement officer. Gooch appealed his convictions to this court. State v. Gooch, No. 110,418, 2014 WL 5849227 (Kan. App. 2014) (unpublished opinion).

Gooch asked for a new attorney ... More...

$0 (02-14-2017 - KS)


STATE OF KANSAS v. DAMIAN KYLE CLANCY
The facts underlying the criminal charge and most of the procedural history of the prosecution are irrelevant, so we dispense with them. The motion to withdraw the plea generally recited that Clancy believed he had "good cause" for the request, as required under K.S.A. 2015 Supp. 22-3210(d)(1), but provided no detailed explanation. The motion also correctly pointed out a district court ought to co... More...

$0 (02-06-2017 - KS)