Iowa Failure to Warn Law
STATE OF IOWA vs. STEVEN M. SIFUENTES
MoreLaw Performance Internet Marketing

Completely Free Marketing If It Does Not Work





Steven Sifuentes pleaded guilty to domestic abuse assault, burglary in the
third degree, and domestic abuse assault as a third or... More... $0 (03-25-2017 - IA)


STATE OF IOWA vs. CHAD JOSEPH MOELLER
MoreLaw Receptionist Services
Never Miss Another Call With MoreLaw's Receptionists Answering Your Calls

Chad Moeller appeals the judgment entered on his guilty plea to
possession of heroin with intent t... More... $0 (03-25-2017 - IA)


GABRIEL AVILA vs. STATE OF IOWA
MoreLaw Receptionist Services
Never Miss Another Call With MoreLaw's Receptionists Answering Your Calls

On January 4, 2012, Avila was tried by jury on one count of delivery of a
controlled substance, on... More... $0 (03-25-2017 - IA)


STEPHEN SHAWN KEYES vs. STATE OF IOWA
Stephen Shawn Keyes was found guilty of two counts of first-degree murder for the fire-related deaths of his wife and two-year-old son in their rural Springville home during the Christmas season of 1996.
MoreLaw Suites - Legal Suites and Virtual Offices - Downtown Tulsa-- Best Places In Downtown Tulsa To Practice Law




In the early morning hours of December 26, 1996, Keyes's wife, Sandra,
and two-year-old son, Joshua, died in a house fire. The State accused Keyes of
setting the... More... $0 (03-24-2017 - IA)


Central Bank and Real Estates Owned, LLC v. Timothy Hogan, et al.
In this case, we deal with the question of whether participation agreements in connection with a loan transaction transferred security interests in the underlying property or only a contractual right to the proceeds from the originating bank. For the reasons expressed below, we conclude that the participating agreements transferred security interests in the underlying property to the participating... More...

$0 (03-03-2017 - IA)


STATE OF IOWA vs. ANTONIO R. GANTT
The State filed a trial information charging Gantt with burglary in the first
degree, in violation of Iowa Code sections 713.1 and 713.3 (2015), assault while
participating in a felony, in violation of section 708.3, and criminal mischief in the
second degree, in violation of sections 716.1 and 716.4, following allegations that
he attacked an occupied vehicle with a baseball ba... More...

$0 (02-23-2017 - IA)


VICTOR ESQUIVAL SERRATO vs. STATE OF IOWA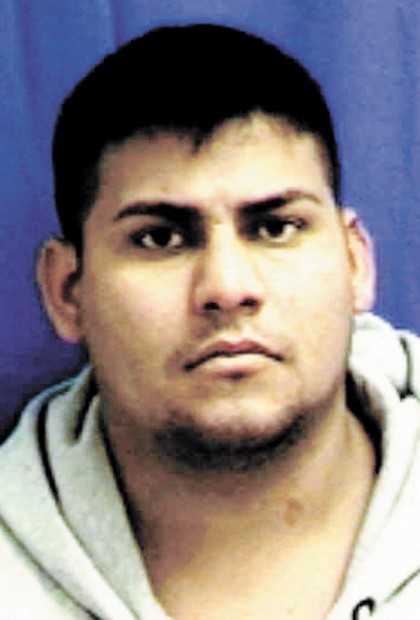 Serrato was charged with killing Mimi Carmona, who was pregnant at the
time. Serrato and Carmona were observed arguing in the parking lot of a bar in
Muscatine, Iowa, on October 21, 2006. Carmona's body was found in Illinois on
October 22. Serrato was convicted of first-degree murder, in violation of Iowa
Code section 707.2 (2005), and nonconsensual termination of a human More...

$0 (02-22-2017 - IA)


STATE OF IOWA vs. TONY WANGMENG LEE
Lee went to Laos in 2010 to meet and marry M.V. When Lee brought
M.V. to the United States in June 2011, Lee's former wife, O.L.,2 was still living
with him and was pregnant with his child. M.V. did not speak, read, or write
English and had no relatives in the United States.
In April 2012, M.V. called police and reported Lee had beaten her. Lee
was arrested, and M.V... More...

$0 (02-22-2017 - IA)


  STATE OF IOWA vs. JAYEL ANTRONE COLEMAN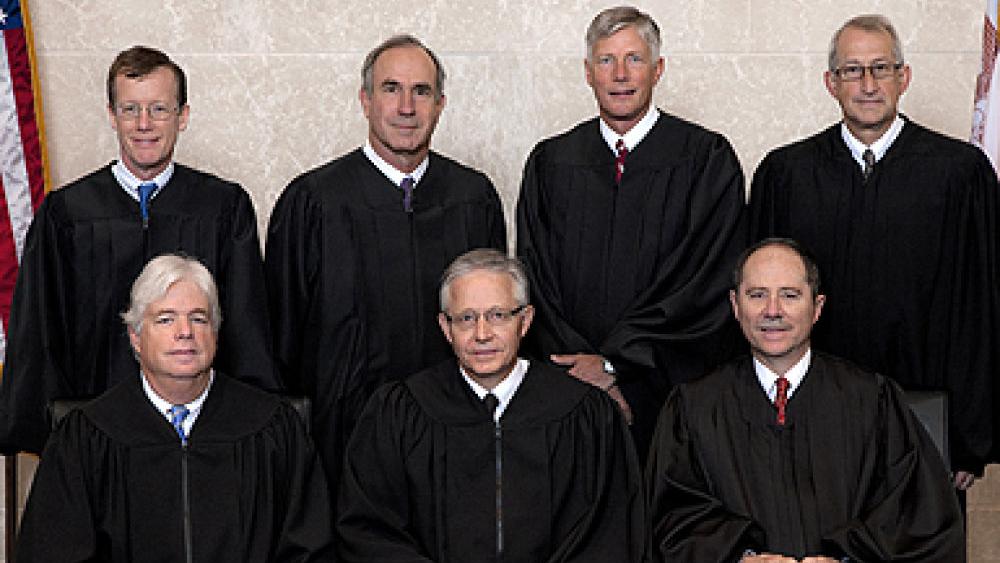 Iowa's top court tosses conviction in Scott County traffic stop
On the evening of August 18, 2014, Officer James Morris was parked along Highway 61 in Eldridge, Iowa, conducting random computer checks on the license plates of passing motorists to see if the vehicle was reported stolen or if there were outstanding warrants associated with the owner of the vehicle. His check of the license plate of a vehicle that passed him revealed that the female registered o... More...

$0 (02-15-2017 - IA)


  KARA MARIE CRAPSER vs. STATE OF IOWA
In 2011, Kara Crapser was charged with murder in the first degree and
child endangerment resulting in death in the death of her boyfriend's five-year-old
child. On April 24, 2012, she pled guilty to the amended charge of murder in the
second degree, in violation of Iowa Code section 707.3 (2011). She was
sentenced to fifty years in prison with a requirement she serve 70% of h... More...

$0 (02-11-2017 - IA)


STATE OF IOWA vs. STUART LEE CORSON
On January 14, 2016, Corson was charged with one count of operating
while intoxicated, third offense, and one count of child endangerment. The trial
information alleged on December 26, 2015, Corson was involved in a single
vehicle rollover accident while he was driving his automobile with his minor
daughter as a passenger. An officer was dispatched to the scene and observed <... More...

$0 (02-11-2017 - IA)


STATE OF IOWA vs. RONALD RICHARD PAGLIAI
The State charged Pagliai with theft in the third degree, in violation of Iowa
Code section 714.2(3) (2015), and eluding, in violation of Iowa Code section
321.279(2). Pagliai appeared at his arraignment without an attorney and pleaded 1 Pagliai filed a pro se supplemental brief in this matter. To the extent Pagliai's brief— which is in the f... More...

$0 (02-10-2017 - IA)


STATE OF IOWA vs. ROBERT DEAN AHART
At trial, the State offered evidence that Ahart and his girlfriend, Mara
Lubavs-Martin, operated a large-scale drug-dealing operation out of their Des
Moines residence. Law enforcement surveilled the house on at least ten
occasions and saw people coming and going on a regular basis. Officers from
the Mid-Iowa Narcotics Enforcement and the Drug Enforcement Administration
... More...

$0 (02-10-2017 - IA)


  STATE OF IOWA vs. WILLIAM EDWARD HUNT
Trooper Thomas Clark with the Iowa State Patrol responded to a radio
dispatch reporting an erratic driver traveling westbound on Interstate 80 near
Waukee about 10 p.m. on January 9, 2015. The dispatcher had received
multiple 911 cellular telephone calls from other motorists concerned about a
pickup pulling a travel trailer that was "all over the road." Trooper Clark found a ... More...

$0 (02-10-2017 - IA)


CHAVEZ MARTEZ-NASH vs. STATE OF IOWA
In 2012, the State charged Martez-Nash with murder in the first degree
and criminal gang participation. He was seventeen years old at the time of the
crime. Martez-Nash entered a plea agreement whereby he waived his right to
speedy trial and pled guilty to four lesser charges: (1) willful injury causing
serious injury, a class "C" felony; (2) intimidation with a dangerous wea... More...

$0 (02-10-2017 - IA)


STATE OF IOWA vs. BOUNMY BOUNMY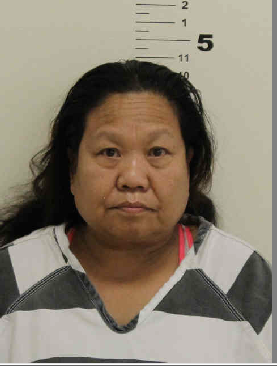 In the early hours of April 21, 2015, Deputy Sheriff Matt Struve received a
phone call from fellow Plymouth County Deputy Scott Dorhout, who had fielded a
request from an O'Brien County deputy to keep a lookout for a vehicle travelling
southbound toward Sioux City. The car was "coming from a known drug house"
in O'Brien County, according to the lookout request. Deputy Struve,... More...

$0 (02-10-2017 - IA)


JEREMY MICHAEL GIBLER vs. STATE OF IOWA
On December 17, 2009, Gibler and David Maddox went for a drive
accompanied by another gentleman, who became their victim. Gibler was in the
backseat, Maddox was driving, and the victim was in the front-passenger seat.
Maddox drove to the banks of the Missouri River where he stopped. Gibler
struck the victim on the back of the head, and Maddox pulled him out of the car.
... More...

$0 (02-10-2017 - IA)


JASON GRONTSAL vs. STATE OF IOWA
While waiting with other inmates in a hospital's holding area, inmate Jason
Gronstal exposed himself to a female inmate. Ultimately, Gronstal was charged
with indecent exposure, a serious misdemeanor, in violation of Iowa Code
section 709.9 (2011), and he was appointed counsel.
The matter proceeded to trial before a jury, and the female inmate testified
that while she wa... More...

$0 (02-10-2017 - IA)


STATE OF IOWA vs. THOMAS AARON INGRAM,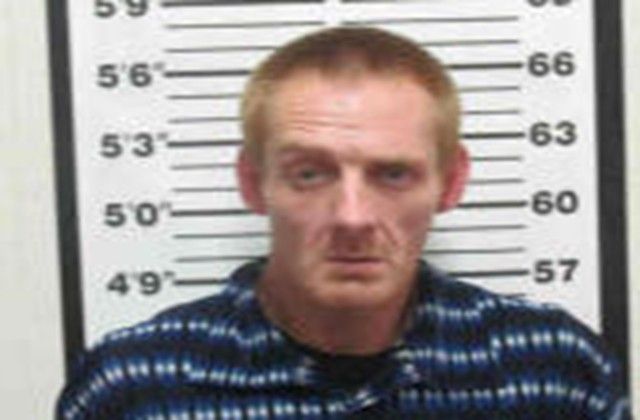 Sex Offender
In September 2014, the State filed a trial information charging Ingram with
two counts of sexual abuse in the third degree, two counts of lascivious acts with
a child, and two counts of indecent contact with a child, stemming from
allegations Ingram sexually abused his twelve-year-old step-daughter on July 11
and August 29, 2014. Prior to trial, the State dismissed the two cou... More...

$0 (02-10-2017 - IA)


STATE OF IOWA vs. WESLEY ADAM WESTMORELAND
Sex Offender
The charges and convictions in this matter stem from the allegation that
Westmoreland sexually abused a minor, A.C., over a period of approximately five
years. Westmoreland lived with A.C.'s family over the five-year period. A.C.
testified the abuse began when A.C. was about ten years old. A.C. stated initially
Westmoreland would come into the living room where A.C. and thre... More...

$0 (02-10-2017 - IA)


STATE OF IOWA vs. DENNIS PERRY CORNELL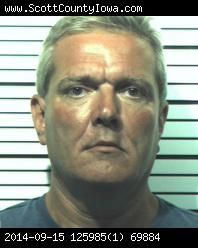 On September 15, 2015, Tami Hildebrand was working alone at Music
Connection, a mobile DJ service and karaoke boutique, when a man wearing a
black coat, light blue jeans, and tan work boots entered the store. The man
feigned interest in obtaining Music Connection's services for a wedding reception
before holding a box cutter to Hildebrand's neck and demanding money. He took <... More...

$0 (02-10-2017 - IA)


PETER KELLY LONG vs. STATE OF IOWA
In 1996, Long was charged with sexual abuse in the third degree in both
Webster and Hamilton Counties. Based upon plea negotiations, he pled guilty in
each county to one count of lascivious acts with a child, in violation of Iowa Code
section 709.8 (1993), and was sentenced to consecutive five-year terms of
imprisonment. The record did not specify which of the subsections in ... More...

$0 (02-09-2017 - IA)


STATE OF IOWA vs. IVAN FERNANDO FIERRO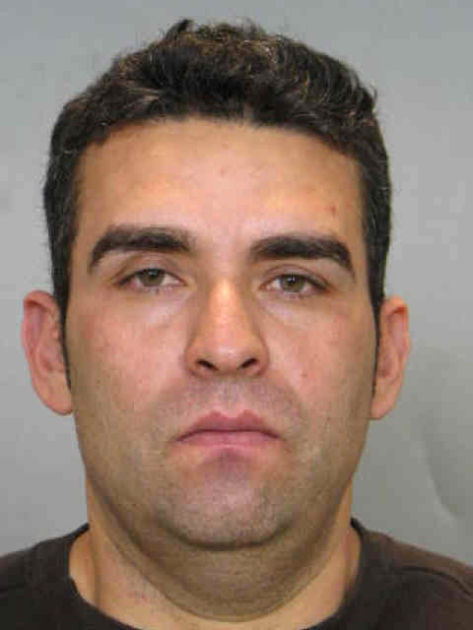 Sex Offender
Fierro was charged with committing a sex act with a person under the age
of twelve from 2008 through 2010. In response to defense motions, the trial
court ruled in limine:
2. The State shall not make any reference to the defendant's record of prior criminal arrests or convictions, the defendant's use of any name other than Ivan Fierro to identify himself, and any charges pending a... More...

$0 (02-09-2017 - IA)


STATE OF IOWA vs. JAMES E. HAWKINS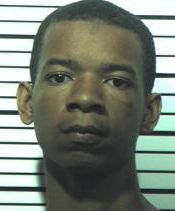 James Hawkins pled guilty to delivery of marijuana and failure to affix a
drug tax stamp. The district court sentenced him to two prison terms not
exceeding five years, to be served concurrently. On appeal, Hawkins contends
the district court "abused its discretion in sentencing [him] to 5 years in prison
instead of suspending the sentence and placing [him] on probation . . .... More...

$0 (01-26-2017 - IA)


STATE OF IOWA vs. DESEAN MARQUIS SIMS
DeSean Sims entered an Alford1 plea to second-degree theft. On appeal,
he contends "the factual basis for [his] . . . plea was inadequate." He concedes
he did not file a motion in arrest of judgment to preserve error. State v. Fisher,
877 N.W.2d 676, 680 (Iowa 2016) (stating failure to file a motion in arrest of
judgment generally precludes the defendant from challenging the... More...

$0 (01-26-2017 - IA)


STATE OF IOWA vs. SAMUEL JUAREZ-MARTINEZ
In the early morning hours of January 15, 2015, Des Moines Police Officer
Ben Carter was on special assignment monitoring a residence on East 15th
Street that had generated a lot of complaints. At approximately 1:45 a.m.,
Juarez-Martinez parked his car in the driveway of the residence in a manner that
blocked a public sidewalk. Because he had been instructed to make arrests o... More...

$0 (01-26-2017 - IA)


STATE OF IOWA vs. JORGE PEREZ-CASTILLO
In 2004, following a jury trial, Perez-Castillo was convicted of two counts
of murder in the first degree and two counts of attempted murder. His direct
appeal was affirmed in State v. Perez-Castillo, No. 05-0362, 2006 WL 2419143,
at *6 (Iowa Ct. App. Aug. 23, 2006).
In 2015, Perez-Castillo filed a motion for new trial, raising a claim of newly
discovered evidence—the te... More...

$0 (01-25-2017 - IA)


STATE OF IOWA vs. KEVIN LEROY BAUDLER
On January 7, 2015, Assistance Chief Terry Miller, Deputy Gary Davis,
and Officer Todd Halverson executed a search warrant for an outbuilding and a
fifth-wheel camper located on a property in Winterset, Iowa. The search warrant
sought a 2009 Yamaha Rhino utility task vehicle (UTV) and a CAT skid loader
believed to be stolen, and sought permission to search the camper for
... More...

$0 (01-25-2017 - IA)


ROBERT KROGMANN vs. STATE OF IOWA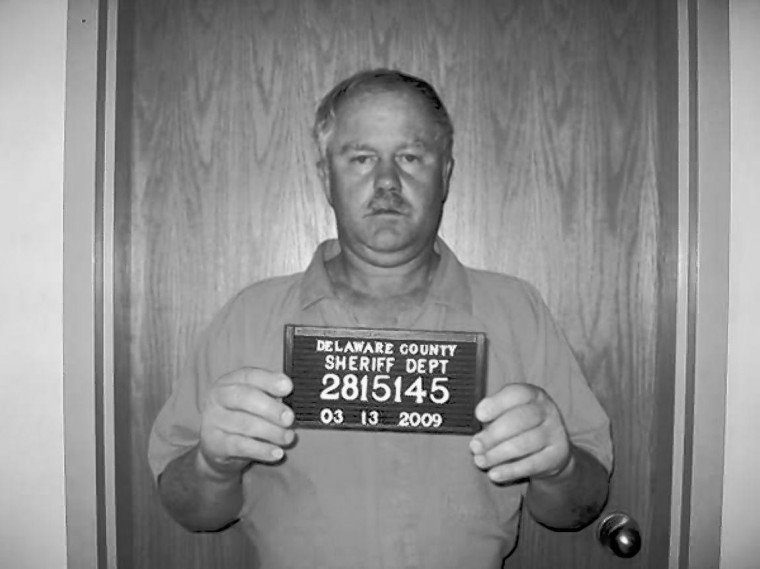 Robert Krogmann shot his girlfriend several times. A jury found him guilty
of attempted murder and willful injury, and the supreme court affirmed his
judgment and sentence. See State v. Krogmann, 804 N.W.2d 518 (Iowa 2011).1
Krogmann filed a postconviction relief application raising several
ineffective-assistance-of-counsel claims. The district court denied the application ... More...

$0 (01-25-2017 - IA)


BASIL C. PENDLETON vs. STATE OF IOWA
Pendleton was found guilty of first-degree robbery and first-degree murder
in 1984. Pendleton appealed his convictions, which were affirmed. See State v.
Pendleton, No. 84-1319, (Iowa Ct. App. Nov. 26, 1985). The details of the
factual event leading up to the convictions are set out in the appellate opinion.
See id. Suffice it to say that "Pendleton and an accomplice were ... More...

$0 (01-25-2017 - IA)


JAMES CHARLES TYSON vs. STATE OF IOWA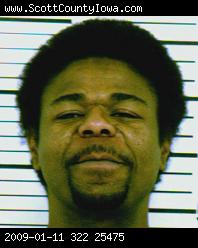 On July 3, 2009, Tyson began drinking alcohol around 8:30 a.m. and
continued drinking all day. He went to a tavern around 8:00 p.m. Around 9:00
p.m., according to Tyson, he encountered "three Europeans" who ripped his shirt
and punched him in the face. Tyson testified he, in self-defense, stabbed one of
the men "probably twice." The evidence shows the victim, Michael Grabbe... More...

$0 (01-25-2017 - IA)


DAVID LEE FELTY v. STATE OF ARKANSAS
On May 5, 2016, Felty timely filed in the trial court a verified pro se petition for
postconviction relief pursuant to Arkansas Rule of Criminal Procedure 37.1 (2015). Felty's
petition did not comply with the requirements of Rule 37.1(b), which provides that a
petition under Rule 37 must meet certain procedural requirements, including limits on the
width of margins, the number... More...

$0 (01-07-2017 - IA)


  STATE OF IOWA vs. PATRICK JOHN LETSCHER
On August 28, 2013, the Forest City Police Department took Patrick Letscher and another person into custody and filed a complaint accusing them of stealing a pickup truck. A magistrate set bail at $2000, cash only. Two days later, Letscher posted the bail with the clerk of court. He also signed a form entitled, "APPEARANCE BOND - WAIVER OF ARRAIGNMENT – AUTHORIZATION OF PLEAS OF GUILTY," ostens... More...

$0 (12-31-2016 - IA)


STATE OF IOWA vs. GLORIA J. OVERSTREET center>
On May 19, 2013, Heather Davis, a child protection worker from the Iowa
Department of Human Services (DHS), went to the home of Gloria Overstreet
and her son, Ricky Overstreet, to investigate an anonymous call received about
Ricky's daughter, T.O., in which the source reported T.O. was being physically
abused by Ricky and Gloria and was receiving inadequate food and clothing. ... More...

$0 (12-23-2016 - IA)


STATE OF IOWA vs. TRACY ADAM THOMPSON center>
In July 2015, Thompson was charged by trial information with domestic
abuse assault causing bodily injury.
On September 29, 2015 Thompson signed a written guilty plea. The plea
included an agreement that Thompson would be sentenced to two years'
incarceration, with all but 220 days suspended, and he would receive credit for
time already served. Additionally, he would re... More...

$0 (12-23-2016 - IA)


STATE OF IOWA vs. RICKY L. OVERSTREET center>
On May 19, 2013, Heather Davis, a child protection worker from the Iowa
Department of Human Services (DHS), went to the home of Gloria Overstreet
and her son, Ricky Overstreet, to investigate an anonymous call received about
Ricky's daughter, T.O., in which the source reported T.O. was being physically
abused by Ricky and Gloria and was receiving inadequate food and clothing. ... More...

$0 (12-23-2016 - IA)


STATE OF IOWA vs. JERRY WAYNE CUNNINGHAM JR center>
The district court found Jerry Cunningham Jr. guilty of possession of
methamphetamine, second offense. On appeal, Cunningham challenges (1) the
court's denial of his motion to dismiss the prosecution based on a speedy trial
violation and (2) the court's denial of his motion to suppress evidence arguably
gained pursuant to a statutory nurse-patient privilege.
I. Dismiss... More...

$0 (12-23-2016 - IA)


STATE OF IOWA vs. KEVIN EUGENE JOHNSON center>
The State charged defendant Kevin Johnson with Count 1: burglary in the
third degree of a Family Dollar store on March 17, 2014; Count 2: burglary in the
third degree of a Jehovah's Witness Church on March 17, 2014; Count 3:
burglary in the third degree of the L & K Laundry on January 24, 2014; Count 4:
theft in the first degree for property taken at the L & K Laundry; and Coun... More...

$0 (12-23-2016 - IA)


STATE OF IOWA vs. JAYDEN RAY CHAPMAN
The facts as presented at trial reflect that in the early morning hours of
March 10, 2014, Michael Schenk, Jayden Chapman, and Erika Dains met, used
methamphetamine, and rode in Schenk's blue extended-cab truck to a farm
belonging to Marvin Huelsing with the intent to steal scrap metal. Dains testified
that while they were driving around the farm property collecting various it... More...

$0 (12-21-2016 - IA)


CASEY LEE PINEGAR vs. STATE OF IOWA center>
Pinegar first alleges his trial counsel was ineffective for failing to produce
Christine Chase to testify at trial on Pinegar's behalf and appellate counsel was
ineffective for failing to claim the same on appeal. In the case underlying
Pinegar's PCR application, Pinegar was convicted following a jury trial of delivery
of methamphetamine. See Pinegar, 2013 WL 5229766, at *1. ... More...

$0 (12-21-2016 - IA)