Iowa Failure to Warn Law
STATE OF IOWA vs. JOSEPH ANTHONY SPENCER
COURT OF APPEALS OF IOWA
At approximately 11:50 p.m. on April 29, 2016, Des Moines Police Officers
Danner and Harden observed a white Buick drive past them with a non-functioning
rear left license plate lamp. The officers followed the vehicle. While the Buick was
stopped for a red light, the officers turned off their patrol vehicle's lights to verify
the license plate light was not functioning. Afte... More...

$0 (05-19-2018 - IA)


ANTHONY DONTE RICHARDSON vs. STATE OF IOWA
Anthony Richardson appeals the denial of his application for postconviction
relief (PCR). In rejecting his claims of ineffective assistance of counsel, the district
court observed that Richardson received "a very beneficial plea" as a result of his
attorney's negotiations with the prosecution. On appeal, Richardson insists his
attorney was ineffective in failing to secure Ric... More...

$0 (05-18-2018 - IA)


STATE OF IOWA v.TIMOTHY ROGER SCHROEDER
At about 7:00 a.m. on January 9, 2015, Nicole Gray's seventeen-year-old
neighbor entered Gray's home to care for her pets while Gray and her children
were out of the country. The minor found Gray's boyfriend, Dustin Wilder, lying
face down in a pool of blood in the kitchen and unresponsive.
Emergency response personnel were called and determined Wilder was
deceased. L... More...

$0 (05-18-2018 - IA)


STATE OF IOWA vs. NORMAN WADSWORTH
Norman Wadsworth suffered from schizophrenia for decades and received
no treatment. He had a contentious relationship with the manager at his apartment
complex, Darlene Crook, who he believed was part of a government conspiracy to
kill him. Eventually, Wadsworth was evicted from his apartment. After being
homeless for several months, Wadsworth tried to take a bus to a motel.... More...

$0 (05-18-2018 - IA)


STATE OF IOWA vs. WONETAH EINFELDT
Wonetah Einfeldt and her two daughters were charged with willful injury causing bodily injury over a physical altercation between the three women and a fourth woman named Mulika Vinson on July 14, 2015. The case went to trial and the defendants were tried jointly. Prior to trial, the State sought to exclude all character evidence about the victim, Vinson. This included evidence related to Vinso... More...

$0 (05-05-2018 - IA)


STATE OF IOWA vs. MICHAEL CORY KELSO-CHRISTY
In April 2015, Michael Kelso-Christy created a fake Facebook profile of a man, S.P., who had attended his high school. Posing as S.P., KelsoChristy began to send Facebook messages to women who also attended school with S.P. The messages informed women that S.P.'s profile had been hacked and that he had created a new one. Then, Kelso-Christy would attempt to solicit nude photographs or propositi... More...

$0 (05-05-2018 - IA)


STATE OF IOWA vs. CALEB A. DORMIRE
Caleb Dormire appeals following his conviction of second-degree sexual
abuse. He first argues the court erred in denying his motion to dismiss because
the trial information was filed more than forty-five days after he was taken into
custody, in violation of his right to a speedy indictment. We review this claim for
correction of errors at law. See State v. Williams, 895 N.W.... More...

$0 (05-03-2018 - IA)


ROBERT LEE PATE JR. vs. STATE OF IOWA
COURT OF APPEALS OF IOWA
Des Moines police officers obtained a search warrant based on information
provided by a confidential informant. They executed the warrant on an apartment
and found Pate and a woman inside with eighty-one grams of crack cocaine, as
well as cocaine salt, marijuana, and a large amount of cash.
The State filed criminal complaints against Pate but dismissed them without
pre... More...

$0 (05-03-2018 - IA)


STATE OF IOWA vs. NOAH RILEY CROOKS
On the evening of March 24, 2012, Noah Crooks was at home with his mother, Gretchen Crooks. Noah was thirteen years old and an eighth grader at Osage Middle School. He had no prior criminal record. The Crooks lived in rural Osage, in Mitchell County. Gretchen worked as a nurse at Mercy Hospital in Mason City and was studying to get her master's degree at the University of Iowa. Noah's father,... More...

$0 (04-30-2018 - IA)


MARTIN SHANE MOON vs. STATE OF IOWA
In August 1990, Kevin Dickson was shot and killed. Nine years
later, the State charged Martin Moon and Casey Brodsack with first
degree murder. Brodsack pled guilty to second-degree murder in
exchange for testifying truthfully at Moon's trial. 1See Brady v. Maryland, 373 U.S. 83, 87, 83 S. Ct. 1194, 1196–97 (1963) ("[T]he suppression by the ... More...

$0 (04-30-2018 - IA)


STATE OF IOWA vs. CHARLES EARL JONES
Iowa Court of Appeals
Charles Jones was convicted of robbery in the first degree, in violation of
Iowa Code section 711.2 (2016), going armed with intent, in violation of Iowa Code
section 708.8, carrying weapons, in violation of Iowa Code section 724.4, and
making a false report to law enforcement, in violation of Iowa Code section 718.6.
In this appeal, Jones challenges the sufficiency of the evi... More...

$0 (04-23-2018 - IA)


STATE OF IOWA vs. DANIELLE ABANG-NTUEN
On July 14, 2015, Danielle Abang-Ntuen, her sister, Beatrice Abang-Ntuen,
and their mother, Wonetah Einfeldt,1 went to the home of Mulika Vinson to resolve
a dispute between Danielle and Mulika. A physical altercation eventually ensued
between Danielle, Beatrice, and Wonetah against Mulika, but the parties dispute
the order of events and who initiated the exchange. Mulika was... More...

$0 (04-23-2018 - IA)


JEREMIAH CLARENCE JOHNSON vs. STATE OF IOWA
Jeremiah Johnson appeals the denial of his second application for
postconviction relief (PCR).
In 2009, Johnson was convicted of first-degree kidnapping; he was
sentenced to life in prison. Johnson filed a direct appeal of his conviction, and a
panel of our court affirmed in State v. Johnson, No. 09-1776, 2010 WL 5050573,
at *4 (Iowa Ct. App. Dec. 8, 2010). Procedendo... More...

$0 (04-06-2018 - IA)


TROY A. WILLIAMS vs. STATE OF IOWA
Iowa Court of Appeals
Troy Williams appeals the denial of his application for postconviction relief
(PCR). Williams maintains his PCR counsel committed structural error and asks
that we remand for a new trial of his PCR application.1
Though Williams's right to effective assistance of counsel in a PCR action
is statutory, not constitutional, we review his claim de novo. See Lado v. State,
804... More...

$0 (04-06-2018 - IA)


STATE OF IOWA vs. BREEANNA MARIE HARPER
Breeanna Marie Harper was charged with possession of a controlled
substance (marijuana), first offense, a violation of Iowa Code section 124.401(5)
(2016). She filed a motion to suppress, which was denied. Harper then submitted
to a trial on the minutes of evidence and was convicted. Harper was sentenced to
180 days in the county jail, but the sentence was suspended. She wa... More...

$0 (04-01-2018 - IA)


STATE OF IOWA vs. MAR'YO D. LINDSEY JR.
On December 15, 2016, at 7:49 p.m., Waterloo dispatch received a 911 call
indicating gunshots were fired at a location in west Waterloo. When local police
responded to the call, they found a residence that had been shot twelve to
fourteen1 times. Officers made contact with the resident of the home, Christine
Williams, and her two children. Williams's nine-year-old son had be... More...

$0 (04-01-2018 - IA)


STATE OF IOWA vs. NICHOLAS HODGES
Iowa Court of Appeals
On July 30, 2016, Plymouth County Deputy Sheriff Jake Wingert observed a pickup truck traveling northbound
on Frelon Drive in Plymouth County. As the truck passed by, the deputy noticed
two male occupants and took note of the license plate number. As the deputy ran
the plate in his computer, he observed the truck turn onto Highway 75 and begin
traveling south towards Sioux C... More...

$0 (04-01-2018 - IA)


STATE OF IOWA vs. CHRIS AARON FRAKES
On November 6, 2015, law enforcement officers executed a search warrant
at Frakes's home. Officers based the warrant application on an anonymous tip
received three months earlier and on the reports from a named informant familiar
with Frakes's drug distribution.
While searching Frakes's home, officers discovered plastic baggies, scales,
drug paraphernalia, a small quan... More...

$0 (04-01-2018 - IA)


STATE OF IOWA vs. STEVEN W. CHANEY
COURT OF APPEALS OF IOWA
A concerned citizen called 911 after seeing a man, later identified as Steven
Chaney, driving a vehicle "all over the road." A Bettendorf patrol officer arrived at
the scene and pulled the keys from the ignition. Chaney got out of the vehicle and
"came at him." Chaney also kicked a police sergeant.
The State charged Chaney with driving while barred as a habitual offende... More...

$0 (04-01-2018 - IA)


STATE OF IOWA vs. SHANE TYLER SMITH
Sex Offender
Shane Smith pled guilty to failure to register as a sex offender in violation
of Iowa Code section 692A.111 (2016). Smith argues his waiver of counsel prior
to his plea and sentencing was not knowing, voluntary, and intelligent. Smith also
argues the State failed to comply with the plea agreement and his plea lacked a
factual basis.
Smith was required to register as a ... More...

$0 (03-24-2018 - IA)


STATE OF IOWA vs. DAVID MIKEL ROBBINS
On April 7, 2014, Marshalltown Police obtained a search warrant and a
S.W.A.T. team executed the warrant on a residence occupied by Robbins. Officers
found approximately one-half pound of methamphetamine, approximately two
pounds of marijuana, drug paraphernalia, and cash. An officer spoke with Robbins
following the search and asked him who occupied the northwest bedroom wher... More...

$0 (03-24-2018 - IA)


STATE OF IOWA vs. ROBERT MURILLO JR
Iowa Court of Appeals
Roberto Murillo Jr. was convicted following a jury trial for failure to appear
for his pretrial conference, in violation of Iowa Code section 811.2(8) (2015). On
appeal, Murillo contends the trial court erred by denying his motion for judgment
of acquittal based on the State's failure to present sufficient evidence that he
"willfully" failed to appear. We reverse and remand f... More...

$0 (03-24-2018 - IA)


United States of America v. Elizabeth Lopez
Northern District of Iowa Courthouse - Sioux City, Iowa
A jury convicted Elizabeth Lopez of possession of methamphetamine with the
intent to distribute and conspiracy to distribute methamphetamine, in violation of 21
U.S.C. §§ 841(a)(1), 841(b)(1)(A)–(B), and 846. The district court1 sentenced Lopez
1The Honorable Mark W. Bennett, United States District Judge for the Northern
District of Iowa.
to 120 months' imprisonment, followed b... More...

$0 (01-24-2018 - IA)


Cheri Dahlin v. Lyondell Chemical Company
Southern District of Iowa - Federal Courthouse - Des Moines, Davenport & Council Bluffs
Cheri Dahlin sued Lyondell Chemical Company, Equistar Chemicals, LP, and
Equistar GP, LLC (collectively "Lyondell"). A jury returned a verdict for Dahlin.
Having jurisdiction under 28 U.S.C. § 1291, this court vacates and remands.

I.

Between 1990 and 1995, Dean B. Dahlin worked for two companies as a
commercial truck driver. For both, he loaded his truck with benzene-... More...

$0 (01-28-2018 - IA)


SCOTT ROBERT ROBINSON vs. STATE OF IOWA
This appeal arises out of Robinson's application for postconviction relief. In
his application, Robinson asserted numerous claims of ineffective assistance of
trial counsel. Robinson's postconviction counsel asserted additional claims on
Robinson's behalf. The postconviction matter came on for trial. The district court
heard the testimony of Robinson's trial counsel. The d... More...

$0 (01-26-2018 - IA)


United States of America v. Oscar Lee Hall, Jr.
Southern District of Iowa - Federal Courthouse - Des Moines, Davenport & Council Bluffs
Davenport, IA - Nichols Man Sentenced to Prison for Failure to Register as a Sex Offender

On January 16, 2018, Oscar Lee Hall, Jr., age 41, formerly of Nichols, Iowa, was sentenced by United States District Court Judge Stephanie M. Rose to 33 months in prison after pleading guilty to failure to register as a sex offender, announced United States Attorney Marc Krickbaum. Hall was ordered t... More...

$0 (01-18-2018 - IA)


United States of America v. Ted Howard Fulk
Southern District of Iowa - Federal Courthouse - Des Moines, Davenport & Council Bluffs
Defendant Ted Howard Fulk pleaded guilty to one count of failure to register
as a sex offender in violation of 18 U.S.C. § 2250, his fourth conviction related to
registry requirements. The district court 1 sentenced him to thirty-seven months'
imprisonment and ten years' supervised release. His supervised release includes a
special condition requiring court approval before travelin... More...

$0 (01-18-2018 - IA)


STATE OF IOWA vs. KRISTINA LEIGHANN HELLBERG
On December 28, 2016, Hellberg took her mother's Ford F150 truck without
her mother's permission. The mother reported the missing truck to the Decatur
County Sheriff's Office. Officers recovered the truck from Hellberg several days
later. The State charged Hellberg with first-degree theft, a class "C" felony, in
violation of Iowa Code sections 714.1(2) and 714.2(1) (2016). <... More...

$0 (01-12-2018 - IA)


CATHRYN ANN LINN vs. STATE OF IOWA
Jury hands down first-degree murder verdict in Linn case
In its opinion affirming Linn's conviction on direct appeal, this court set forth
the following facts surrounding the incident leading to Linn's charge:
Muscatine police officers were dispatched to Linn's residence in the early morning hours of February 7, 2007, after Linn called 911 to report she had shot someone. Several officers arrived at the residence brandishing weapons. Linn ap... More...

$0 (01-12-2018 - IA)


STATE OF IOWA vs. BRETT CALVIN HENSLEY
Hensley pled guilty to third-degree burglary and was sentenced on March
25, 2014, to a suspended five-year prison term. Hensley was placed on probation
for two years, and the court ordered, as a part of that probation, Hensley complete
treatment at the Bridges of Iowa program. The sentencing order required Hensley
to remain in the Polk County Jail until space became available... More...

$0 (01-12-2018 - IA)


MARK ALLAN BITZAN vs. STATE OF IOWA
Casper man convicted of rape again
A college student on her way home for winter break stopped at a rest area
in Monona County, Iowa. A man in the women's restroom accosted her, forcibly
moved her to the handicapped stall, threatened her with a pocket knife, and raped
her.
A jury found Mark Bitzan guilty of first-degree kidnapping.1 This court
affirmed his judgment and sentence of life in prison. See S... More...

$0 (01-12-2018 - IA)


STATE OF IOWA vs. NASSER MUHAMED SAHIR
Nasser Muhamed Sahir - Sex Offender in Waterloo, IA
In 2012, T.O.C. (born 1996) was living with her mother and Sahir. One
evening, Sahir came into T.O.C.'s bedroom while she was in bed and told her
"there's things [she] can do to make [herself] feel better so [she's] not so mad and
so [she doesn't] go have sex." Sahir put his hand on her, put his hand into her
pants, and penetrated her vagina with his fingers, "moving them in ... More...

$0 (01-12-2018 - IA)


STATE OF IOWA vs. DANIELLE BROWN
Supreme Court of Iowa
The facts are essentially uncontested. The officers in this case obtained a search warrant for the residence. The search warrant indicated that the police were looking for evidence of the use, sale, and distribution of narcotics, along with firearms and ammunition. The search warrant identified one man, Jeffrey Sickles, as a person to be searched. An attached police affidavit identified a woma... More...

$0 (01-08-2018 - IA)


United States of America v. Robert Carl Sharp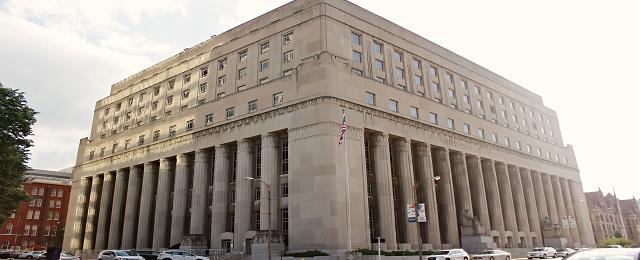 Eighth Circuit Courthouse - St. Louis, Missouri
Robert Carl Sharp pleaded guilty after a grand jury returned a three-count
superseding indictment charging him with (1) conspiracy to manufacture and
distribute a controlled substance, in violation of 21 U.S.C. § 846; (2) possession with
intent to distribute a controlled substance, in violation of 21 U.S.C. § 841(a)(1); and
(3) possession with intent to distribute, and aiding and a... More...

$0 (01-05-2018 - IA)


JAY MICHAEL HARKLESS vs. STATE OF IOWA
Robber of multiple Cedar Valley banks goes to prison
In 2011, Jay Harkless pled guilty to second-degree robbery.1 He did not
appeal. In 2016, Harkless filed an application for postconviction relief (PCR),
claiming his sentence "exceeds the maximum authorized by law" under "House
File 2064 and its newly defined parameters" of robbery. See 2016 Iowa Acts ch.
1104, § 4 (codified at Iowa Code § 711.3A(1)-(2) (2017)) (providing for... More...

$0 (12-25-2017 - IA)


CLINT JASPER vs. STATE OF IOWA
Iowa Court of Appeals
The State anticipated presenting evidence that Jasper forced three
children—ages three, four, and five years—to perform oral sex on him and
attempted to sodomize two of the children. The State filed a trial information
charging four counts of sexual abuse in the second degree, class "B" felonies, in
violation of Iowa Code sections 709.1 and 709.3(2) (2012). Each count carried... More...

$0 (12-25-2017 - IA)


ANTONIO MONTE GIAMBO II vs. STATE OF IOWA
Assault with intent to commit sexual abuse
With the jury waiting, Antonio Giambo II entered a plea agreement with the
State that reduced his charge from third-degree sexual abuse, a class "D" felony,
to assault with intent to commit sexual abuse, an aggravated misdemeanor.
Following his guilty plea and sentencing, he unsuccessfully applied for
postconviction relief (PCR) as a self-represented litigant.
Giambo n... More...

$0 (12-25-2017 - IA)


STATE OF IOWA vs. MARK BERNARD RETTERATH
According to the prosecution's theory, Retterath was reenacting a
murderous plotline from an episode of Breaking Bad1 as he solicited associates
Aaron Sellers and J.R. to exact revenge against C.L., the young man who accused
Retterath of sexual abuse. The accusations of sexual abuse surfaced in January 2015, but the events
dated back more than ten years. As a young teenager,... More...

$0 (12-24-2017 - IA)


STATE OF IOWA vs. RICKY KEASLING
Jury returns guilty verdict in Keasling trial
Darrell Teeter was murdered on August 11, 2014, at the same location
where he lived and worked, the Main Street Bait Shop in downtown Eldon. The
bait shop was in the front of the building, and Teeter's residence was in the back.
Teeter had been ill and undergoing dialysis a few days a week, and he had been
prescribed hydrocodone for chronic pain.
A few days prior to hi... More...

$0 (12-24-2017 - IA)


STATE OF IOWA vs. RICHARD GENE SHAWHAN
Man jailed for busting head open with bat
On December 21, 2014, Shawhan did not return to the Fort Des Moines
residential correctional facility. At that time, Butts and Kimberly Goemaat-Clark
(Clark) were living together in an apartment and were allowing Brian Mabrier and
Nicole Martin to stay with them. While on escape status, Shawhan occasionally
stayed with Butts and Clark.
On December 26, Butts, Clark, Ma... More...

$0 (12-24-2017 - IA)