Iowa Assault Law
United States of America v. Theodore Cooke
Davenport, IA - Davenport Man Sentenced for Possessing a Molotov Cocktail

Theodore Cooke, 48, of Davenport, Iowa, was sentenced to 60 months in prison for Felon in Possession of an Unregistered Firearm. Cooke was ordered to serve three years of supervised release following his prison term and to pay $100 to the Crime Victims' Fund.

Cooke pleaded guilty to Felon in Possession of ... More...

$0 (01-01-2017 - IA)


STATE OF IOWA vs. KATIE JO BENNETT center>
Katie Jo Bennett challenges her conviction for assault causing bodily
injury following a nonjury trial. After hearing two prosecution witnesses and two
defense witnesses, the district court decided the State proved beyond a
reasonable doubt that Bennett punched Deanna Dunning in the eye, causing
swelling and bruising. Bennett denies leveling the blow and faults the district <... More...

$0 (12-23-2016 - IA)


STATE OF IOWA vs. TRACY ADAM THOMPSON center>
In July 2015, Thompson was charged by trial information with domestic
abuse assault causing bodily injury.
On September 29, 2015 Thompson signed a written guilty plea. The plea
included an agreement that Thompson would be sentenced to two years'
incarceration, with all but 220 days suspended, and he would receive credit for
time already served. Additionally, he would re... More...

$0 (12-23-2016 - IA)


STATE OF IOWA vs. GREGORY DANIEL HUDSON
On the night of April 30, 2014, Hudson and his fiancé were at Prairie
Meadows Racetrack and Casino. At some point, the two engaged in a heated
discussion that drew the attention of Prairie Meadows security guards. On that
night, a Polk County Sheriff's Deputy was working off-duty security at Prairie
Meadows. The deputy noticed the discussion and walked over to see what was <... More...

$0 (12-21-2016 - IA)


CHRISTOPHER L. MCAFEE vs. STATE OF IOWA center>
McAfee was found guilty of invasion of privacy—nudity—and simple
assault. See State v. McAfee, No. 13-0268, 2014 WL 1494901, at *1 (Iowa Ct.
App. Apr. 16, 2014). On direct appeal, this court addressed McAfee's challenge
to the sufficiency of the evidence supporting the district court's findings of fact
and his contention that the district court should have read its decision i... More...

$0 (12-21-2016 - IA)


CASEY LEE PINEGAR vs. STATE OF IOWA center>
Pinegar first alleges his trial counsel was ineffective for failing to produce
Christine Chase to testify at trial on Pinegar's behalf and appellate counsel was
ineffective for failing to claim the same on appeal. In the case underlying
Pinegar's PCR application, Pinegar was convicted following a jury trial of delivery
of methamphetamine. See Pinegar, 2013 WL 5229766, at *1. ... More...

$0 (12-21-2016 - IA)


JAMIE LEE COLE vs. STATE OF IOWA
Jamie Lee Cole appeals the denial of his application for postconviction
relief. In his application, Cole raised two separate claims of ineffective
assistance of counsel: the first related to his guilty plea to assault with intent to
commit sexual abuse in 2004 (FECR 0055913); and the second related to his
guilty plea to domestic abuse assault with injury in 2012 (SRCR 008538)... More...

$0 (12-21-2016 - IA)


STATE OF IOWA vs. NAPOLEON MBONYUNKIZA
Sex Offender
D.B., a mentally and physically incapacitated woman living at a Des
Moines-area group home, was treated at Mercy Hospital for weight loss, gagging,
and digestive issues. It was discovered D.B. was twenty weeks pregnant. The
pregnancy was terminated per the direction of D.B.'s guardian. Police sought
DNA samples of all males with access to D.B., including Mbonyunkiza, a
... More...

$0 (12-21-2016 - IA)


STATE OF IOWA vs. LANDON MICHAEL RILEY
Landon Riley appeals from his convictions and sentences, following the
entry of an Alford plea, for two counts of willful injury causing bodily injury. Riley
maintains his trial counsel provided ineffective assistance by allowing him to
plead guilty without a factual basis and then failing to file a motion in arrest of
judgment. He also maintains the district court abused its... More...

$0 (12-01-2016 - IA)


ANTHONY MARCELLUS COLE vs. STATE OF IOWA
Cole was convicted of attempted murder, assault, willful injury causing
serious injury, two counts of reckless use of a firearm causing serious injury, and
felon in possession of a firearm. His convictions were affirmed on appeal. State
v. Cole, No. 07-0832, 2008 WL 4876993, at *5 (Iowa Ct. App. Nov. 13, 2008).
Procedendo was issued on December 15, 2008.
On October 3, ... More...

$0 (12-01-2016 - IA)


STATE OF IOWA vs. ESSOSSINAM CESAR TALBOUSSOUMA
Sex Offender
Essossinam Cesar Talboussouma appeals his conviction and sentence
following a guilty plea to assault with the intent to commit sexual abuse, claiming
his counsel failed to advise him of the potential consequences a guilty plea may
have on his immigration status. See State v. Tompkins, 859 N.W.2d 631, 637
(Iowa 2015) (providing, to prove an ineffective-assistance-of-counsel cla... More...

$0 (12-01-2016 - IA)


STATE OF IOWA vs. MARGARITO OCPACO HERNANDEZ
Margarito Hernandez appeals following his Alford1 plea to third-degree
arson, three counts of child endangerment, and domestic abuse assault. The
court sentenced Hernandez to serve two years incarceration on the arson and
child-endangerment convictions, all to run concurrently, and one year on the
domestic-abuse charge, to run consecutively to the other sentences, for a total ... More...

$0 (12-01-2016 - IA)


STATE OF IOWA vs. PHILLIP EUGENE MARAS
Sex Offender
The State charged Maras with first-degree harassment. See Iowa Code
§ 708.7(2)(a) (2015). "A person commits harassment in the first degree when the
person commits harassment involving a threat to commit a forcible felony . . . ."
Id. The State asserted the underlying forcible felony was a "threat to commit
second-degree sex abuse on a twelve-year-old child. See id. §§ 708.... More...

$0 (11-30-2016 - IA)


STATE OF IOWA vs. RODNESHIA LAVONTAE MCBRIDE
McBride and codefendant, Shyneckia King, were tried together. The
complaining witness told the jury that McBride and King hit her and pulled out her
hair while she was at a Davenport park with her children on April 27, 2015.
During her testimony, the State offered into evidence three screenshots1 from a
video that had been uploaded to Facebook, designated as Exhibits 4, 5, a... More...

$0 (11-30-2016 - IA)


ANTONIO RAY MOORE vs. STATE OF IOWA
On April 4, 2013, Moore was charged with theft in the second degree, in
violation of Iowa Code sections 714.1(1) and 714.2(2) (2011), and third-degree
burglary, in violation of section 713.6A(2). In June 2013, Moore was charged
with possession of a firearm by a person previously convicted of domestic abuse,
in violation of section 724.26(2), and an additional charge of second-... More...

$0 (11-30-2016 - IA)


State of Minnesota vs. Diamond Lee Jamal Griffin
Following a jury trial, appellant Diamond Lee Jamal Griffin was convicted of first
degree felony murder, Minn. Stat. § 609.185(a)(3) (2014), in connection with the shooting
death of Francisco Benitez-Hernandez.1 On appeal, Griffin contends the district court
committed reversible error when it admitted Spreigl evidence and when it denied his
motion for a mistrial. He also claim... More...

$0 (11-18-2016 - IA)


STATE OF IOWA vs. JAMES L. THORNE
On December 19, 2014, officers were executing a search warrant at the home of Thorne on a different matter when they observed a fifteen-year-old girl come out of the bedroom. Thorne was then twenty years old. An examination of Thorne's cell phone showed text messages of a sexual nature between Thorne and the girl. When questioned, both Thorne and the girl stated they had been engaged in a ... More...

$0 (10-28-2016 - IA)


STATE OF IOWA vs. GERALD ANTHONY DAVIS
According to the minutes of testimony, during Davis's January 2015 interview with police officers, he admitted having sexual contact with S.A. on two occasions. In February, the State charged Davis with two counts of sexual abuse in the third degree, in violation of Iowa Code section 709.4(2)(b) (2013). The trial information alleged the crimes occurred in July or August 2014, when Davis was... More...

$0 (10-28-2016 - IA)


STATE OF IOWA vs. NICHOLAS S. BLAUFUSS
.
D.J. was twelve years old in August 2014 when her family fell on hard times. Her mother suffered a series of strokes and lost her job at the convenience store. Her stepfather could not afford the contract payments on their house with just his earnings, so the parents, D.J., and her two younger stepbrothers moved in with family friend Donald Chipman in Burlington. Chipman's house had three ... More...

$0 (10-28-2016 - IA)


STATE OF IOWA vs. TYRONE R. WASHINGTON, JR.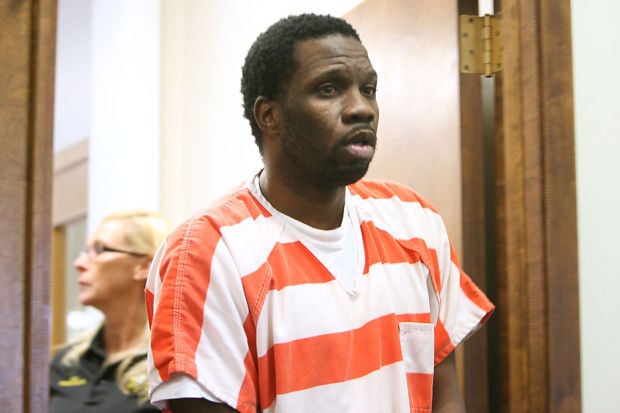 On August 19, 2013, Washington was charged by trial information with murder in the first degree in the death of Justina Smith. Washington entered a plea of not guilty and gave notice he would claim self-defense. The trial was initially set to begin on May 12, 2015. On May 5, 2015, Washington filed a motion to strike the jury panel, arguing there was "a material departure from the statutory... More...

$0 (10-27-2016 - IA)


STATE OF IOWA vs. ROGER JAMES CHESHIRE
Roger Cheshire appeals his convictions and special sentence following his guilty pleas to the offenses of lascivious conduct with a minor and indecent exposure. He contends the special sentence imposed by the district court was illegal and his trial counsel was ineffective in failing to file a motion in arrest of judgment because his guilty plea to the offense of lascivious conduct with a mi... More...

$0 (10-27-2016 - IA)


STATE OF IOWA vs. NOEL BENDER
Bender met a woman and moved in with her approximately two months later. Bender indisputably assaulted the woman. The State charged Bender with domestic abuse assault, third or subsequent offense while being a habitual felon. See Iowa Code §§ 708.2A(1), 708.2A(4), 902.8, 902.9 (2015). The district court instructed the jury that the State would have to prove the assault "occurred between... More...

$0 (10-27-2016 - IA)


STATE OF IOWA vs. DELANDRES THOMPSON
On October 17, 2014, around 12:45 a.m., a tow-truck driver in the area of Sturdevant and River Drive in Davenport observed a silver Pontiac Grand Prix drive by at a high rate of speed; he also heard two or three shots go off from the vehicle. Davenport Police Officer Donnie Pridemore was investigating a hit-and run accident when he saw the silver Grand Prix and also heard a popping sound. As... More...

$0 (10-27-2016 - IA)


STATE OF IOWA vs. ALFRED KAKKI ANITOK
Alfred Anitok appeals his conviction and sentence after pleading guilty to incest. He contends his trial counsel was ineffective in failing to file a motion in arrest of judgment because he was not advised of the maximum penalty for the crime to which he pled guilty and, therefore, his guilty plea was not knowing and voluntary. Having shown no prejudice, we reject Anitok's ineffective-assist... More...

$0 (10-27-2016 - IA)


TERRENCE EARL ROBY vs. STATE OF IOWA
Terrence Roby has appealed the dismissal of his postconviction relief (PCR) application. For our purposes, this case is effectively summarized by the conclusion portion of Roby's final brief and reply brief in this appeal: Terrence Roby pled guilty to a 25 year drug sentence [in 2007 and 2008]. When he got to prison, he found out the prison was interested in requiring sex offender treatment.... More...

$0 (10-27-2016 - IA)


STATE OF IOWA vs. DONNY JUNIOR WEST
Just after midnight on April 5, 2015, a Fort Madison Police Department
officer received a call from dispatch regarding a shooting at a residence in Fort
Madison. The officer arrived at the residence within a minute but quickly pursued
a vehicle leaving the residence. When the officer stopped the vehicle, West was
identified as the driver. A .22 caliber revolver was later dis... More...

$0 (10-14-2016 - IA)


KRISTINE SINK vs. STATE of IOWA and IOWA DEPARTMENT OF CORRECTIONS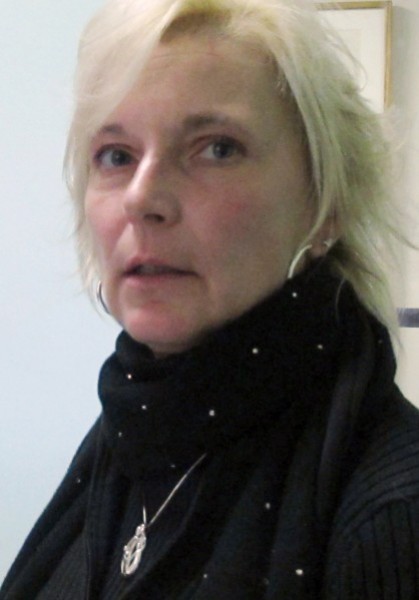 Sink began working as a correctional officer for the DOC at the Iowa State
Penitentiary (ISP) in Fort Madison in May 2003. ISP is a maximum-security, all
male prison. Sink was assigned to the Clinical Care Unit (CCU), in which
inmates with mental illness and/or severe behavioral problems were housed.
Many of the inmates she supervised were sex offenders. The record make... More...

$0 (10-13-2016 - IA)


WILLIE J. HERRON JR. vs. STATE OF IOWA
The facts of the crimes were sufficiently detailed in our opinion on
Herron's direct appeal, and they do not need to be repeated here. See id. at *1–
2. Following our decision in 2011, Herron filed an application for postconviction
relief. Amended applications were filed in 2013, and the matter proceeded to a
hearing in March 2014. Both Herron and his trial counsel testified... More...

$0 (10-13-2016 - IA)


STATE OF IOWA vs. MICHAEL ANTHONY
In August 2014, Anthony and the complaining witness began exchanging
argumentative messages on a social networking website. Events escalated
when Anthony began posting threatening language directed at the complaining
witness. On August 5, Anthony went to the complaining witness's home. The
complaining witness and another witness both told officers that Anthony pulled a
... More...

$0 (09-16-2016 - IA)


STATE OF IOWA vs. KENDALL CHAVEZ JOHNSON
In August 2015, Johnson was charged by trial information in six separate
counts with first-degree burglary, assault while displaying a dangerous weapon,
false imprisonment, interference with official acts, and two counts of child
endangerment. In exchange for Johnson's agreement to plead guilty to a lesser
included offense of second-degree burglary and the assault-while-display... More...

$0 (09-16-2016 - IA)


STATE OF IOWA vs. LUCAS KYLE DANIELS
Lucas Daniels appeals following his guilty plea to domestic abuse assault,
second offense, an aggravated misdemeanor, in violation of Iowa Code section
708.2A(3)(b) (2015). He claims the sentencing court violated his right to
allocution.
Daniels filed a written guilty plea in which he asked the court to waive the
guilty plea procedures that required the district court ... More...

$0 (09-16-2016 - IA)


RONALD JAMES TAYLOR vs. STATE OF IOWA
On November 7, 2011, Taylor was charged by trial information with four
counts of second-degree sexual abuse, class "B" felonies, based on allegations
he committed sex acts with a minor between June 2010 and March 2011. The
matter proceeded to trial on March 13, 2012. After jury selection but prior to the
start of testimony, the State advised Taylor it intended to file additio... More...

$0 (09-16-2016 - IA)


STATE OF IOWA vs. JESHUA DAVID DIVIS
For entertainment on Black Friday morning, Cassandra Stever and her
mother decided to gamble at Ameristar Casino in Council Bluffs. After some
initial success on the slot machines, Stever's luck soured, and she moved to a
different bank of machines away from the spot where her mother was playing.
At her new location, a man later identified as Divis sat down next to
S... More...

$0 (09-16-2016 - IA)


TIMOTHY S. BENJEGERDES vs. STATE OF IOWA
In 2009, a jury convicted Benjegerdes of one count of sexual abuse in the
third degree, in violation of Iowa Code sections 709.1(3) and 709.4(2)(b) (2009).1
Benjegerdes's conviction was affirmed on direct appeal. State v. Benjegerdes,
No. 09-1230, 2011 WL 3925411, at *4 (Iowa Ct. App. Sept. 8, 2011). In 2012,
Benjegerdes filed an application for postconviction relief, claimi... More...

$0 (09-15-2016 - IA)


United States of America v. Manuel Sanchez-Rojas
An Illegal Immigrant from Mexico Sentenced to Prison After Being Deported Five Times and Returning

A Mexican man who had previously been deported five times was sentenced today to more than three years in federal prison.

Manuel Sanchez-Rojas, 47, a citizen of Mexico who had been living in Waterloo, Iowa, received the prison term after a June 2, 2016, guilty plea to one count of i... More...

$0 (08-30-2016 - IA)


STATE OF IOWA vs. JOSHUA DANIELS
Joshua Daniels was convicted by a jury of domestic assault as a habitual
offender, as well as harassment in the first degree. He appeals claiming there
was insufficient evidence to support his assault conviction because the State
failed to prove the existence of a domestic relationship between himself and the
victim, his mother.1
We review challenges to the sufficiency o... More...

$0 (08-12-2016 - IA)


STATE OF IOWA vs. ANTHONY RODRIGUEZ
Anthony Rodriguez entered Alford1 pleas to willful injury and first-degree
harassment. Rodriguez was ordered to register as a sex offender as part of his
sentencing after the district court made a separate determination that the
harassment offense was sexually motivated. Rodriguez appeals the district
court's finding that his harassment conviction was sexually motivated under... More...

$0 (08-11-2016 - IA)


STATE OF IOWA vs. CASEY FREDERIKSEN
A Floyd County jury convicted Casey Frederiksen of murder in the first
degree and sexual abuse in the first degree for offenses committed against the
five-year-old daughter of his live-in girlfriend. Frederiksen now challenges his
convictions on three grounds. First, he disputes the sufficiency of the State's
proof that he was the perpetrator. Second, he contends the distric... More...

$0 (08-11-2016 - IA)


ANTHONY LEWIS PEACHER vs. STATE OF IOWA
Anthony Peacher was adjudicated delinquent for the offense of assault
with intent to commit sexual abuse on November 22, 2000, and again on
December 3, 2001. On January 31, 2004, Peacher turned eighteen years old.
The juvenile court held a hearing concerning the deferred question whether
Peacher would be required to register as a sex offender. On February 24, 2004,
the ... More...

$0 (08-11-2016 - IA)


STATE OF IOWA vs. ANTONIO HUTCHINS
Antonio Hutchins shot two men in a grocery store parking lot; one of the
men died. Hutchins admitted to the shootings but claimed self-defense. A jury
found him guilty of first-degree murder and willful injury.1 On appeal, Hutchins
contends (I) the district court unreasonably limited his opening statement and (II)
the district court abused its discretion in excluding (A) evi... More...

$0 (08-11-2016 - IA)