Florida First Amendment Law
WILLIE JAMES HODGES vs. STATE OF FLORIDA
MoreLaw Receptionist Services
Never Miss Another Call With MoreLaw's Receptionists Answering Your Calls




Hodges was convicted of first-degree murder and sentenced to death. On
appeal, we a... More... $0 (03-18-2017 - FL)


TAVARES J. WRIGHT vs. STATE OF FLORIDA
MoreLaw Suites - Legal Suites and Virtual Offices - Downtown Tulsa


On November 13, 2004, a jury found Wright guilty of two counts of first
degree murder, two counts of kidnapping, two counts of robbery, and one count of
carjacking. See Wright v. State, 19 So. 3d 277, 2... More... $0 (03-18-2017 - FL)


CHARLES HOWARD vs State of Florida
Appellant was convicted by a jury of selling, manufacturing, or delivering
cocaine, a controlled substance, within 1,000 feet of a physical place of worship.
He challenges various aspects of his judgment and sentence, but we find only two
of the issues he raised have merit, both regarding discretionary fees and costs
imposed upon him. While we affirm the judgment and sentence i... More...

$0 (03-14-2017 - FL)


Freddy Brown vs. The State of Florida
MoreLaw Receptionist Services
Never Miss Another Call With MoreLaw's Receptionists Answering Your Calls


Appellant Freddy Brown pled guilty to second degree murder for a murder
he committed in 1980,... More... $0 (03-13-2017 - FL)


SCOTT K. TOBIASSEN vs STATE OF FLORIDA
MoreLaw Performance Internet Marketing

Completely Free Marketing If It Does Not Work






On August 13, 2013, Tobiassen called his friend and told her that he needed to see her. When the friend arrived, Tobiassen showe... More... $0 (03-13-2017 - FL)


Reginald Wilkinson vs. The State of Florida
MoreLaw Suites - Legal Suites and Virtual Offices - Downtown Tulsa






In 1994, Wilkinson was convicted of first-degree murder with a firearm for a
crime he committed when sixteen years old. He was sentenced to life in prison
with eligibility for parole after twenty-five ... More... $0 (03-06-2017 - FL)


Dale Lee Norman v. State of Florida
MoreLaw Receptionist Services
Never Miss Another Call With MoreLaw's Receptionists Answering Your Calls

On February 19, 2012, Dale Lee Norman received by mail a license issued
by the Florida Department ... More... $0 (03-06-2017 - FL)


SHARON MYERS vs. STATE OF FLORIDA
On June 16, 2008, Gary Kenney, Myers' husband,3 was found murdered in
his family's home in Merritt Island, Florida. He had been shot several times and
had several lacerations to his wrist and neck. Shortly after the victim's body was
found, Myers' son, Darryl Kenney, and his friend, Rubin Nero, were apprehended
near the scene and confessed to the murder. Both Darryl and Rubi... More...

$0 (02-24-2017 - FL)


QUENTIN MARCUS TRUEHILL vs. STATE OF FLORIDA
Quentin Truehill, who was twenty-two years old at the time, was charged
with the kidnapping and murder of Vincent Binder, who was twenty-nine years
old. Truehill's crime spree began on the evening of March 30, 2010, at the
Avoyelles Parish Sheriff's Office in Mansura, Louisiana, when Truehill and two
other cellmates, Kentrell F. Johnson1 and Peter Hughes,2 held the holding-cel... More...

$0 (02-24-2017 - FL)


Bobby Wayne Stone v. State of South Carolina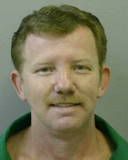 Stone began the day of February 26, 1996, by purchasing beer and two firearms—a .410 bore shotgun and a competition-grade .22 caliber semi-automatic pistol. He spent the remainder of the day roaming through the woods, drinking the beer and shooting the guns. Later that afternoon, Stone wandered into the backyard of Ruth Griffith. In Stone's statement to the police, he said he and Griffith were "o... More...

$0 (02-13-2017 - FL)


United States of America v. William Kostopoulos
Miami, FL - Miami-Dade Police Detective Convicted Of Civil Rights Offenses For Stealing Property From Motorists And Obstructing Justice

A federal jury convicted former Miami-Dade Police Detective William Kostopoulos, 49, with using his law enforcement authority to violate the civil rights of two motorists as well as obstructing justice.

According to evidence presented during the... More...

$0 (02-03-2017 - FL)


Caleb Caleb Corrothers a/k/a Caleb Carrothers a/k/a Calbe Carother a/k/a Caleb L. Carrothers a/k/a Caleb Corothers a/k/a Calab Carothers v. State of Mississippi a/k/a Caleb Carrothers a/k/a Calbe Carother a/k/a Caleb L. Carrothers a/k/a Caleb Corothers a/k/a Calab Carothers v. State of Mississippi
Taylor Clark was known to sell marijuana occasionally. On the night of July 11,
2009, Taylor went to the home of his dealer's girlfriend, Karen Hickinbottom, to return the
dealer's cell phone. While Taylor was there, a man showed up and asked to talk to Taylor.
Taylor went outside with him. When Taylor came back inside, he said the man had wanted
to buy drugs. The man came to ... More...

$0 (02-04-2017 - FL)


Michael Joseph Nilio vs State of Florida
Michael Joseph Nilio challenges his amended judgments and sentences and
the summary denial of his motion for postconviction relief. Nilio asserts that the
trial court failed to resolve his postconviction claim that he attempted to submit
restitution and other costs associated with his probation, but the court refused to
accept payment. However, because Nilio did not raise the... More...

$0 (02-04-2017 - FL)


Paul Durousseau v. State of Florida
We discussed the facts of this case in our opinion on direct appeal. See
Durousseau v. State, 55 So. 3d 543, 548-50 (Fla. 2010). Paul Durousseau was
sentenced to death for the murder of Tyresa Mack. In 1999, Mack's sister and
stepfather found Mack's body in her apartment. She was naked from the waist
down, and a white cord was wrapped around her neck. Durousseau's DNA was ... More...

$0 (02-03-2017 - FL)


State of Florida v. Christopher Markus
The factual events of the incident began in the early evening of Saturday,
April 17, 2010, at the home of Justin McCumbers, Brandon Junk, and Eric Blair.
At the time, Christopher Markus had an agreement under which he would live in
the home for two to four nights per week in a spare bedroom and pay $400 rent per
month. McCumbers testified that Markus was staying overnight on ... More...

$0 (02-03-2017 - FL)


RICHARD KNIGHT vs. STATE OF FLORIDA, RICHARD KNIGHT vs. JULIE L. JONES, etc.
On April 26, 2006, a jury found Richard Knight guilty of two counts of first
degree murder for the deaths of Odessia Stephens and her four-year-old child,
Hanessia Mullings. The jury unanimously recommended a death sentence for each
murder. Knight v. State, 76 So. 3d 879, 884 (Fla. 2011).
A. Trial & Direct Appeal Proceedings
On direct appeal, we set forth the following r... More...

$0 (02-03-2017 - FL)


Leo Louis Kaczmar, III v. State of Florida
We previously set forth the relevant facts in Kaczmar v. State, 104 So. 3d
990, 995-98 (Fla. 2012). Kaczmar was convicted for first-degree murder,
attempted sexual battery, and arson. During Kaczmar's first penalty phase, the
parties stipulated that Kaczmar had been previously convicted of a robbery. Id. at
997. The State presented a victim impact statement from Ruiz's brot... More...

$0 (02-03-2017 - FL)


MICHAEL L. KING vs. STATE OF FLORIDA
King was sentenced to death for the 2008 murder of Denise Amber Lee.
King v. State, 89 So. 3d 209, 212 (Fla. 2012). This Court detailed the facts of the
murder and subsequent trial in King's initial appeal:
[O]n January 17, 2008, at approximately 3:30 p.m., Nathan Lee returned to his home on Latour Avenue in North Port, Florida, to find his wife, Denise Amber Lee, missing. The do... More...

$0 (01-27-2017 - FL)


TAVARES DAVID CALLOWAY vs. STATE OF FLORIDA
On January 21, 1997, eighteen-year-old Anthony Strachan was at home in
his family's apartment on 580 Northwest 64th Street in Miami, cutting a friend's
hair. Strachan went into the kitchen and, through the kitchen window, saw one of
his neighbors, "Shorty," standing outside on 64th Street with two unknown men.
One man, who wore a skull cap and a heavy brown coat that resemble... More...

$0 (01-27-2017 - FL)


DONALD OTIS WILLIAMS vs. STATE OF FLORIDA
The victim, Janet Patrick, was last seen alive on October 18, 2010, after
shopping for groceries at Publix near her home in Lake County, Florida. The
defendant, Donald Otis Williams, through both security video and eyewitness
testimony, was identified as accompanying her at Publix and getting into the
passenger seat of her vehicle, a white Chevrolet Impala. Multiple witnesses... More...

$0 (01-21-2017 - FL)


TERRENCE SAUNDER v. STATE OF FLORIDA
Terrence Saunders appeals his conviction and sentence for one count of battery and one count of lewd or lascivious conduct. On appeal, Appellant raises a jury selection issue and challenges two evidentiary rulings below. We affirm the trial court's rulings on the jury selection issue and on a defense objection to law enforcement officer testimony during cross examination without further comment.... More...

$0 (01-17-2017 - FL)


Gary Lynn Sprouse vs State of Florida
Sex Offender
First, Sprouse's boilerplate motion for judgment of acquittal was insufficient
to preserve the issue for appeal. See Stephens v. State, 787 So. 2d 747, 753 (Fla.
2001). Regardless, the State presented sufficient evidence to withstand a motion for
judgment of acquittal. Among other things, the State presented the victim's
statements and DNA evidence showing Sprouse's semen in ... More...

$0 (12-16-2016 - FL)


MARY ANN LEAKE v. STATE OF FLORIDA
Shortly before Leake's scheduled trial date, the public defender became aware that two of the named victims in the case had previously signed letters of support indicating that they would contribute financially to and sponsor a fundraiser for Public Defender Howard L. Dimmig's campaign for reelection. The public defender informed Leake of the conflict, and Leake requested that counsel file a moti... More...

$0 (12-04-2016 - FL)


Cordero Neely vs. The State of Florida
Cordero Neely appeals his life sentence without parole. We reverse Neely's
non-homicide and first-degree murder sentences and remand for resentencing
because a life sentence for juvenile offenders is impermissible without a
meaningful opportunity for release as provided for in section 775.082(1)(b)(1),
Florida Statutes (2014), and section 921.1402, Florida Statutes (2015). We... More...

$0 (12-03-2016 - FL)


Leronnie Lee Walton v. State of Florida
On September 10, 2008, Kristina Salas and her sister, Karine Nalbandyan,
placed their children into a parked car. As Salas leaned into the car, a man
ambushed her, held a gun to her head, and demanded that she give him her purse or
be killed. The two struggled over the purse until the gun fell to the ground. Then
the man picked up his gun, went to the other side of the car, ... More...

$0 (12-03-2016 - FL)


Dante Martin v. State Of Florida  
Dante Martin (the defendant) appeals his judgment and sentences, which were
entered by the trial court after a jury found him guilty of committing the crimes of
manslaughter,1 felony hazing resulting in death,2 and two counts of misdemeanor hazing.3
We affirm.
The defendant was a member of the percussion section of the Florida A&M
University's marching band, the "Marchin... More...

$0 (11-22-2016 - FL)


William Thompson v. State of Florida
Thompson pled guilty to the March 30, 1976, brutal beating death of the victim, Sally Ivester. Thompson v. State, 389 So. 2d 197, 198 (Fla. 1980). In Thompson, this Court described the crimes, which occurred when William Lee Thompson was 24 years old:

The appellant Thompson, Rocco Surace, Barbara Savage, and the victim Sally Ivester were staying in a motel room. The girls were instruc... More...

$0 (11-21-2016 - FL)


Leon Davis, Jr. v. State of Florida
STATEMENT OF FACTS AND PROCEDURAL HISTORY
The Events at Headley Insurance
The evidence introduced at Davis's trial revealed the following. Around
3 p.m. on December 13, 2007, Davis entered the Lake Wales location of the
Headley Insurance Agency (Headley) with the intent to commit robbery. Davis
was armed with a loaded .357 magnum revolver and equipped with duct tape, a <... More...

$0 (11-21-2016 - FL)


Robert Pernell McCloud v. State of Florida
Robert McCloud appeals his convictions and sentences for the first-degree
murders of Dustin Freeman and Tamiqua Taylor. During the afternoon of October
3, 2009, McCloud and Andre Brown were driving around the Malibu
neighborhood of Orlando, Florida, when they ran into Joshua Bryson. The three


- 2 -
visited Major Griffin at his house, where a series of discuss... More...

$0 (11-21-2016 - FL)


Terrance Tyrone Phillips v. State of Florida
The evidence introduced at trial revealed that on the afternoon of December
24, 2009, in Jacksonville, Barbara "Cookie" Anders, Shanise Bing, and Tanequa
"Kiwi" Dwight walked from the Lighthouse Bay Apartments where Anders lived
to a nearby convenience store. Around the same time, three men, Aurelio Salgado,
Manuel Ton, and Mateo Hernandez-Perez drove to the same store to buy ... More...

$0 (11-21-2016 - FL)


STATE OF FLORIDA vs. JACOB JOHN DOUGAN, JR.
After a lengthy evidentiary hearing, the postconviction court, in a detailed,
239-page order, concluded that the murder conviction and sentence of death should
be vacated and a new trial granted on multiple grounds. A key finding was that the
State not only failed to disclose the full extent of its plea deal with William Hearn,
the State's only eyewitness to the murder, but al... More...

$0 (10-21-2016 - FL)


Larry Darnell Perry v. State of Florida
In State v. Perry, the Fifth District Court of Appeal addressed two cases
involving defendants awaiting trial for charges of first-degree murder, in which the
State filed notices of intent to seek the death penalty prior to the United States
Supreme Court issuing its decision in Hurst v. Florida on January 12, 2016. Perry,

5. Th... More...

$0 (10-17-2016 - FL)


TIMOTHY LEE HURST v. STATE OF FLORIDA
The background and facts of this case were reiterated in our decision in
Hurst v. State in pertinent part as follows:
Hurst was convicted for the May 2, 1998, first-degree murder of Cynthia Harrison in a robbery at the Popeye's restaurant where Hurst was employed in Escambia County, Florida. The victim, also an employee, had been bound and gagged and repeatedly cut and stabbed with a we... More...

$0 (10-17-2016 - FL)


Kenneth Alfred Bicking, III vs State of Florida
Appellant, Kenneth Alfred Bicking, III, appeals his departure sentences and
seeks the correction of scrivener's errors in his judgment and sentence. We affirm
Appellant's departure sentences without discussion, but remand for entry of a
corrected judgment and sentence for the following reasons.
Appellant was charged with (Count 1) armed sexual battery, in violation of
sec... More...

$0 (10-08-2016 - FL)


JOSEPH BRIAN VALCARCEL vs STATE OF FLORIDA
The issue presented for our review is whether the trial court conducted a sufficient inquiry in the motion to continue a sentencing hearing where the continuance was critical to appellant retaining counsel of his choice. We find that the trial court summarily denied the motion to continue, which resulted in the summary denial of appellant's counsel of choice. The denial was made without sufficie... More...

$0 (10-07-2016 - FL)


ROBERT LEE DAVIS, JR. vs STATE OF FLORIDA
In 1991, Appellant entered a plea to attempted first degree murder with a firearm, attempted second degree murder with a firearm, and aggravated assault with a firearm. Appellant committed the offenses on February 4, 1991, when he was 16 years old. The trial court sentenced Appellant to consecutive terms of 40 years for the attempted first degree murder, 30 years for the attempted second degree ... More...

$0 (09-20-2016 - FL)


DERRICK K. RANDOLPH v. STATE OF FLORIDA
Derrick Randolph ("Appellant") appeals the trial court's denial of his Florida Rule
of Criminal Procedure 3.800(a) motion to correct his illegal sentence. We reverse and
remand for resentencing consistent with this opinion.
In 2001, Appellant was convicted of second-degree murder for an offense
committed when he was 17 years old. The trial court sentenced Appellant to 100 years... More...

$0 (09-20-2016 - FL)


Willie Crockett vs State of Florida
The State filed a nine-count information against appellant on August 1,
2005, alleging charges that included burglary while armed with a firearm and home
invasion robbery in Alachua County, Florida. Appellant, who had been on parole
in Georgia, was arrested in Georgia on August 10, 2005, for violating his parole by
committing these new law violations in Florida as well as new l... More...

$0 (09-06-2016 - FL)


LORENZO SANCHEZ v. STATE OF FLORIDA
On the morning of July 30, 2008, there was a robbery at AMIGO Food Store in Pompano Beach, Florida. During the robbery, gunshots were fired and the store owner was killed. Several 911 calls prompted law enforcement to broadcast BOLOs about the suspects. Appellant was a passenger in a car that was stopped pursuant to one of these BOLOs, leading to appellant's arrest. Appellant moved to suppres... More...

$0 (09-05-2016 - FL)


STANLEY TARRAND v. STATE OF FLORIDA
We grant Stanley Tarrand's motion for rehearing, withdraw our earlier opinion and
substitute the following in its place. We deny Tarrand's motion for rehearing en banc and
certification.
Tarrand appeals an order denying his motion for postconviction relief filed pursuant
to Florida Rule of Criminal Procedure 3.850. He entered a negotiated plea to second
2
degree mur... More...

$0 (09-05-2016 - FL)